At Jackson, we build equipment for the leading skaters in the sport, incorporating that experience and technology in our mid-range products.

BUILT FOR FUTURE CHAMPIONS
Utilize our Jackson Ultima Fit Guide to help determine which Jackson Ultima Skate is the perfect match for your level.

(click to view)
Section
Drop element here!
Our Fusion Skates have microfiber uppers inlaid with Swarovski crystals for lightweight and stylish design. U-shaped cuff pattern and adjusted back height allows for maximum flexibility without losing support. Fit has been engineered to reduce pressure and provide better heel-lock and stability.

FREESTYLE 2190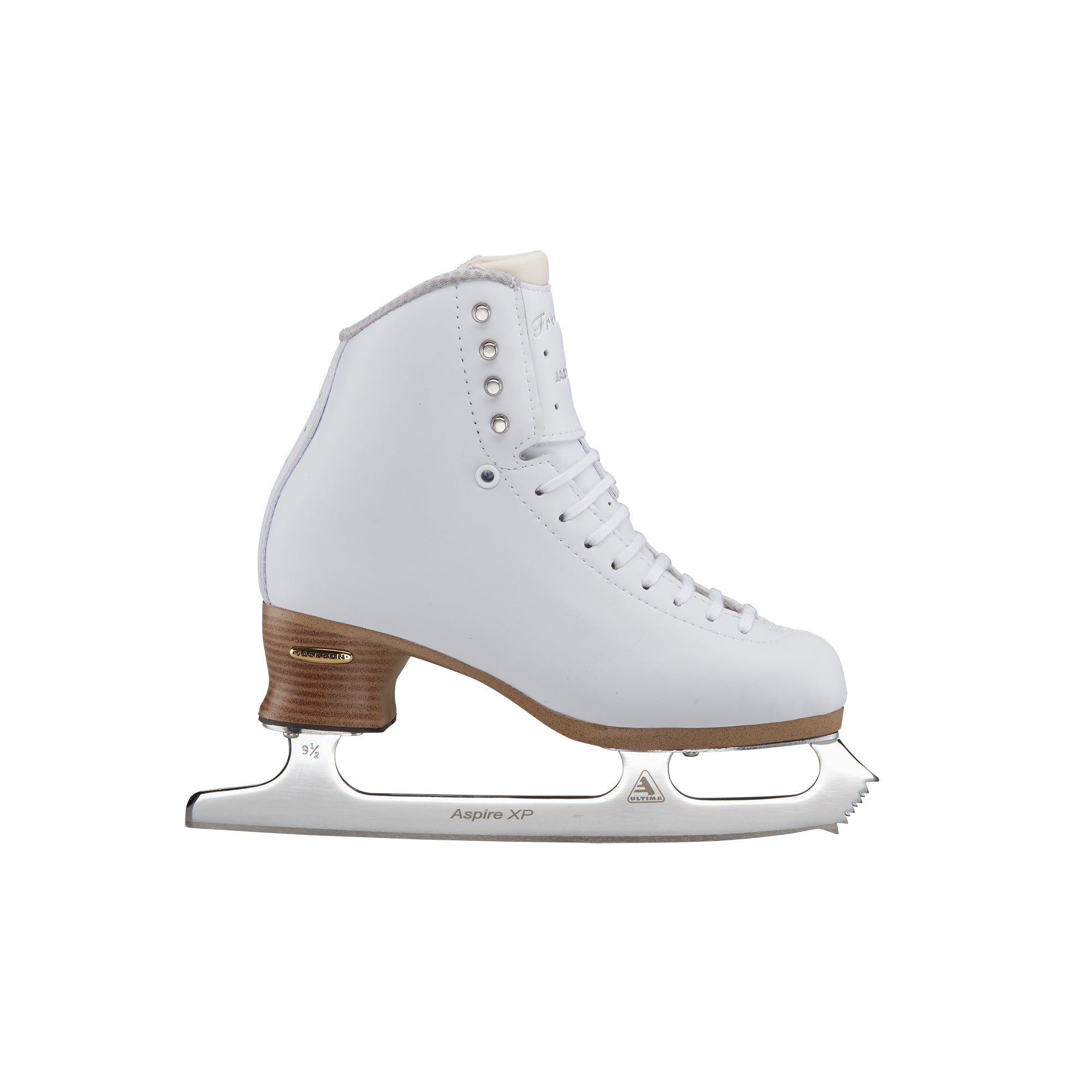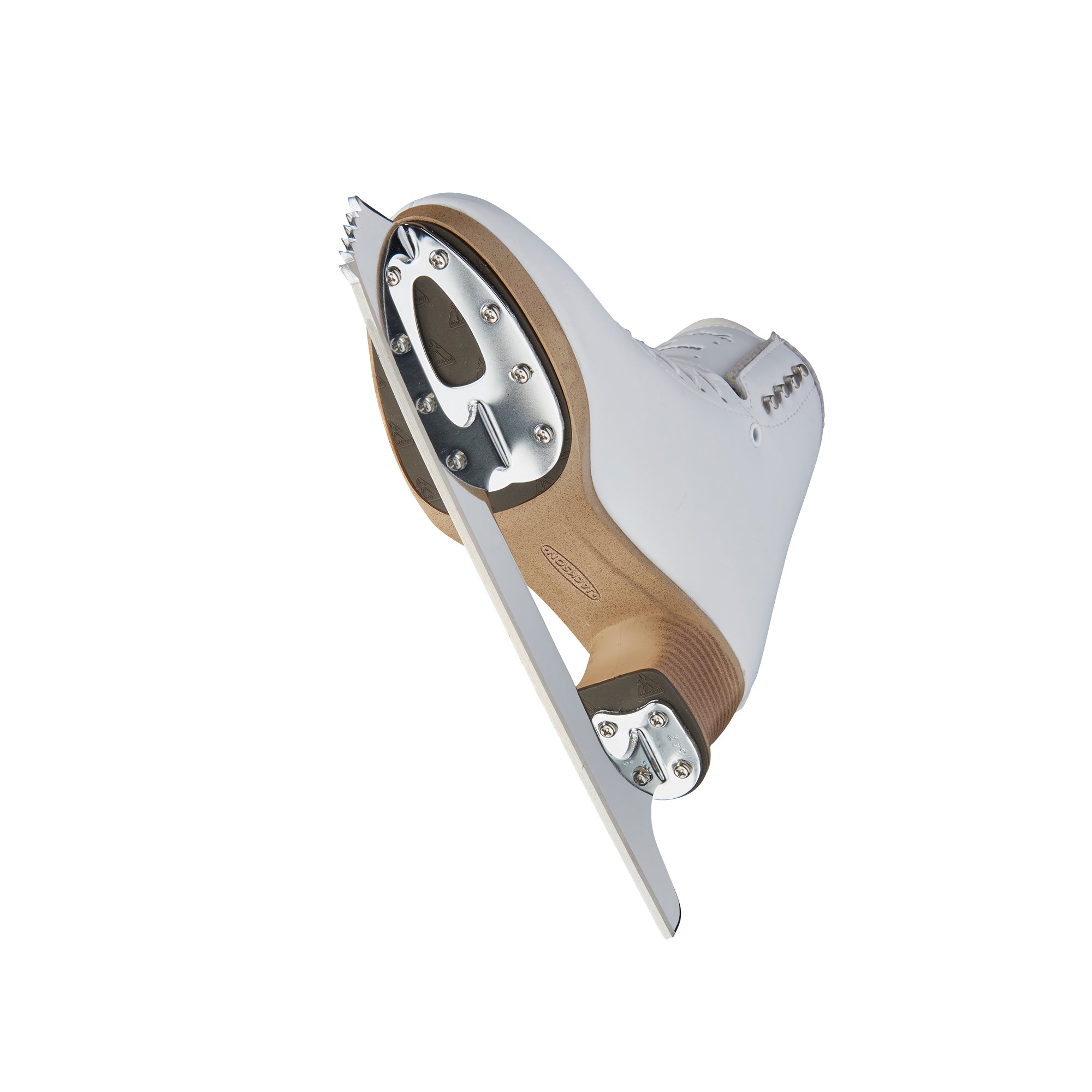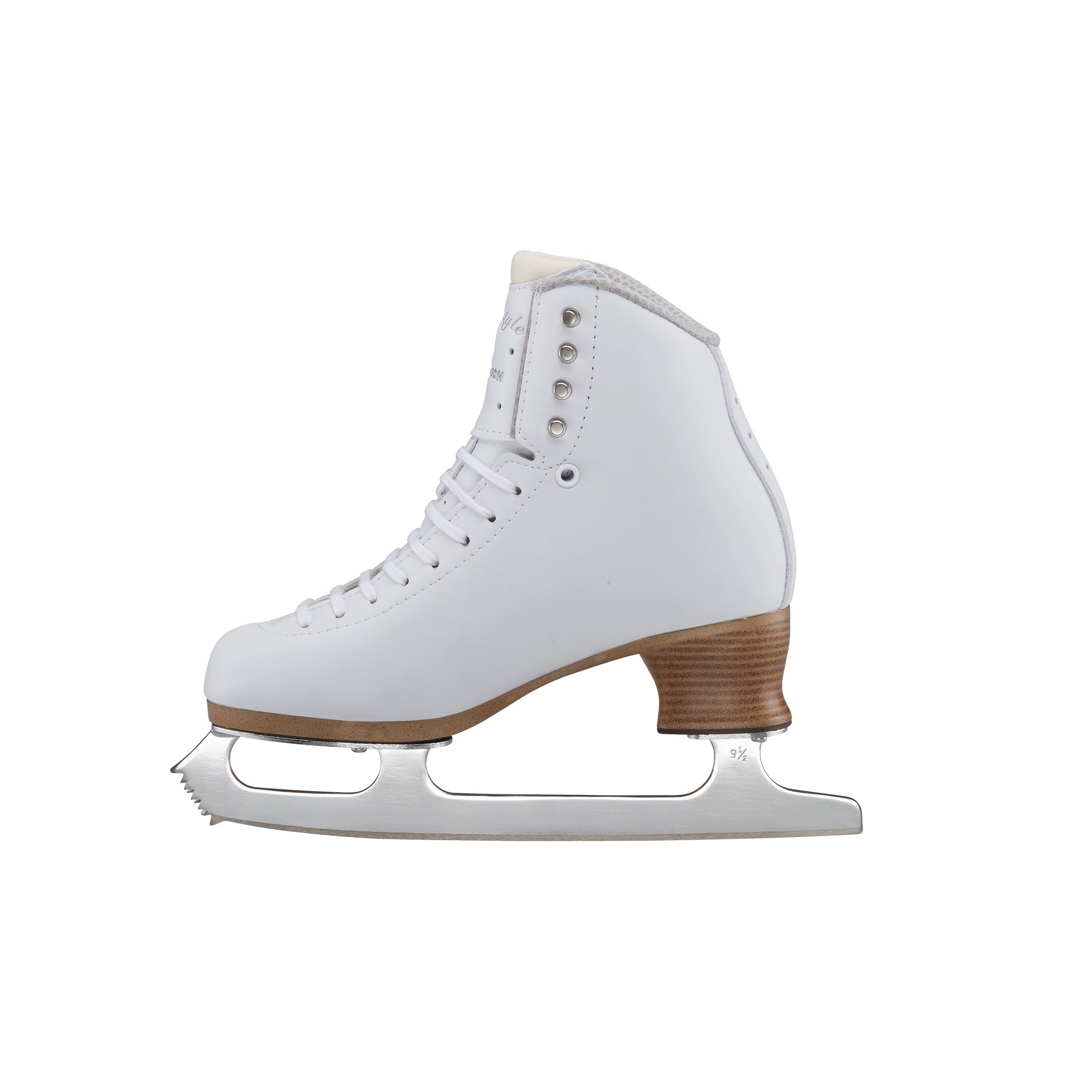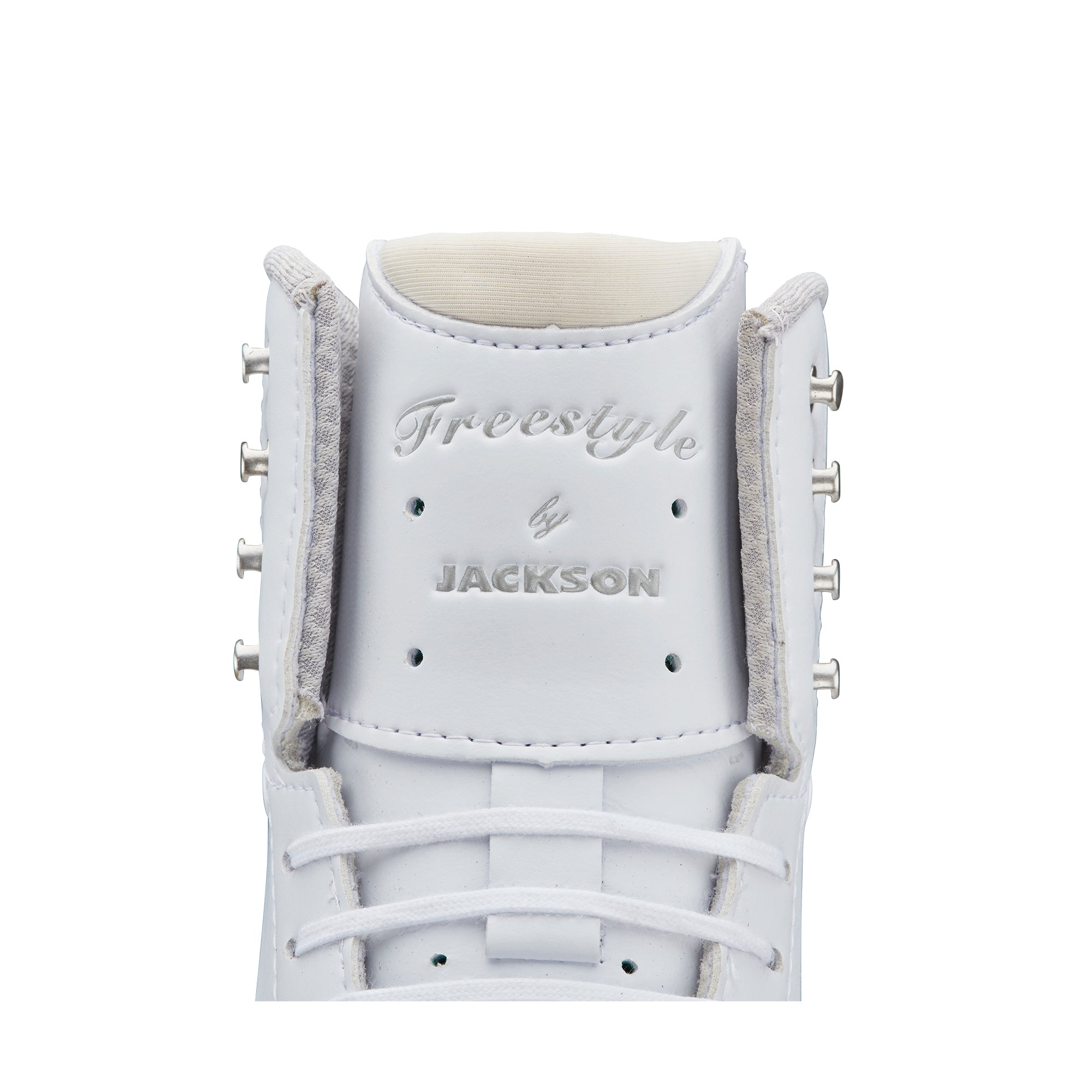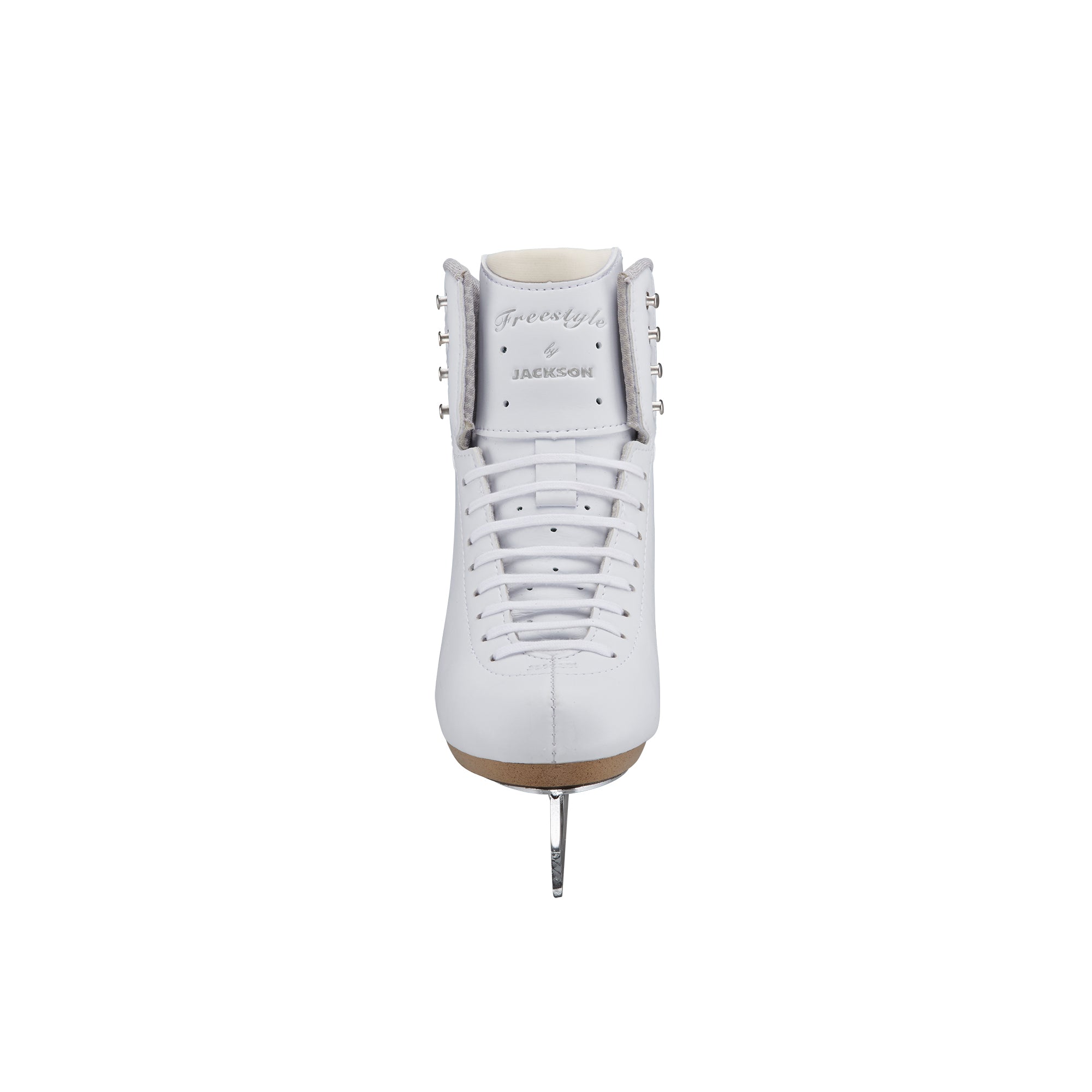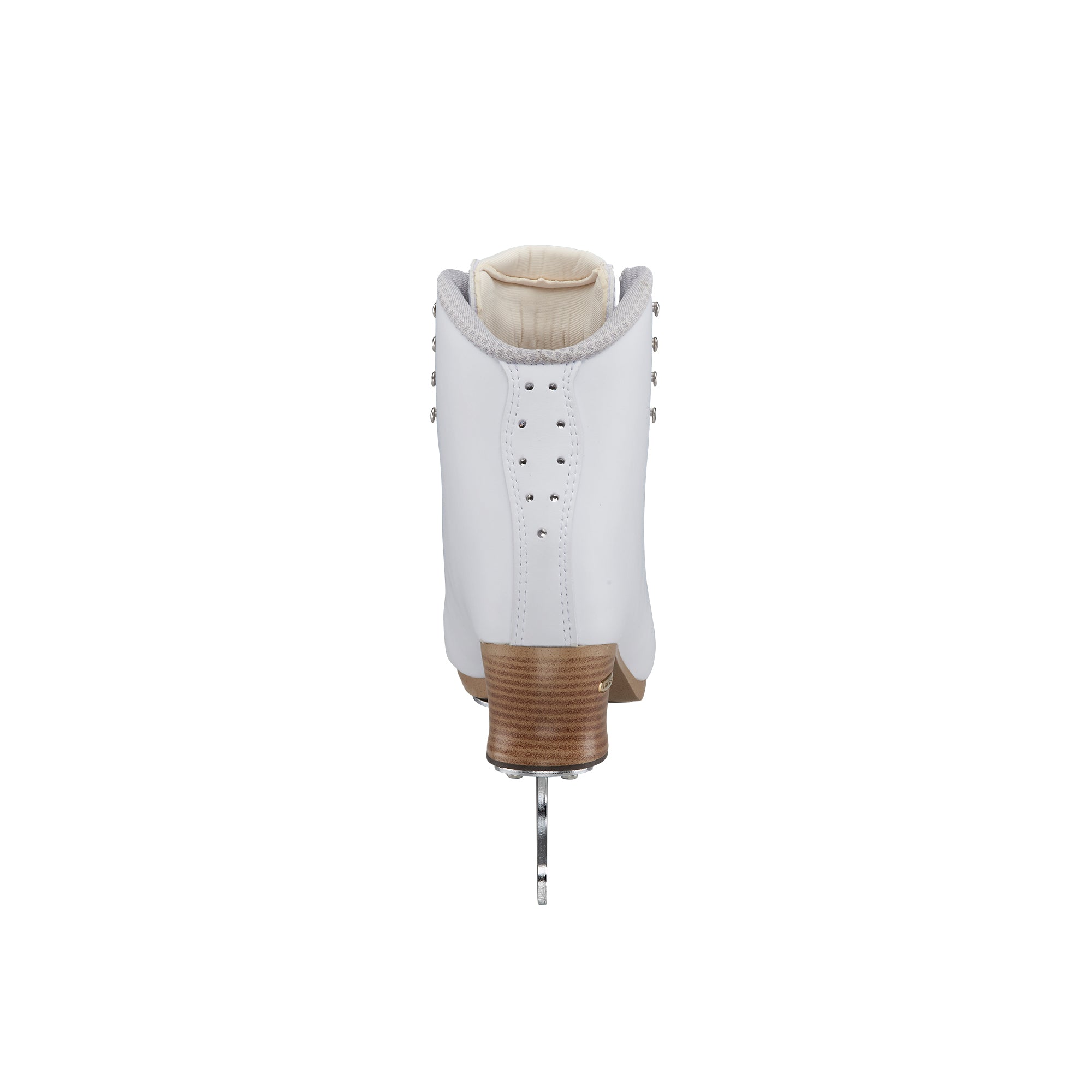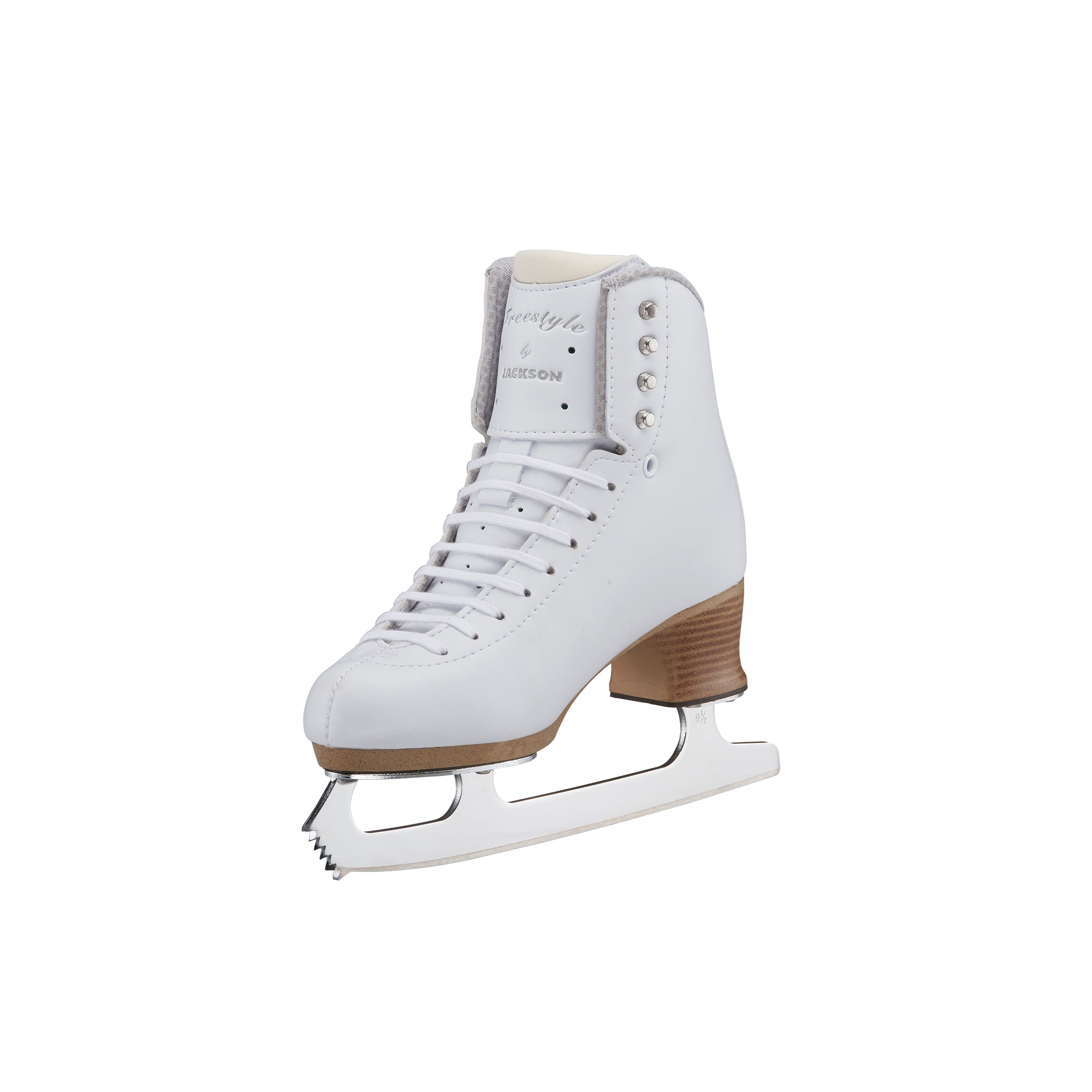 FREESTYLE 2192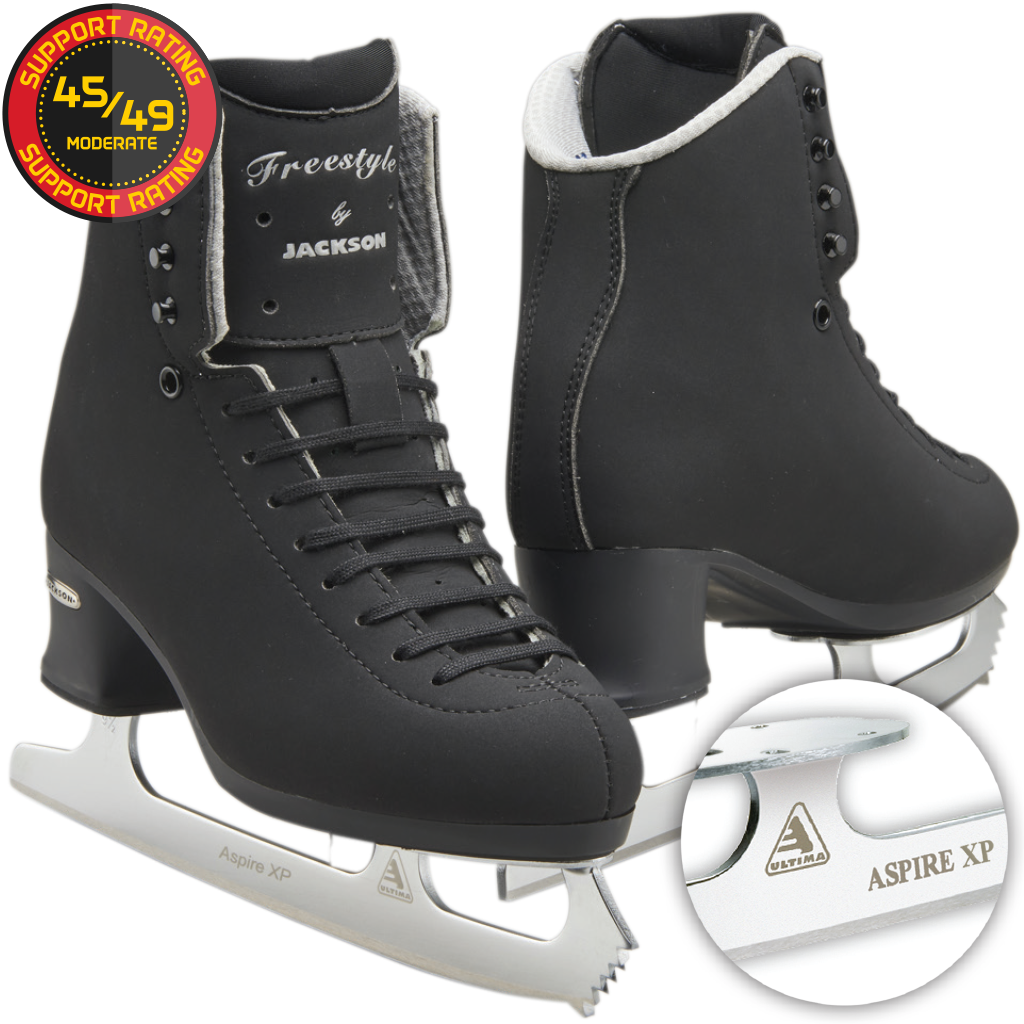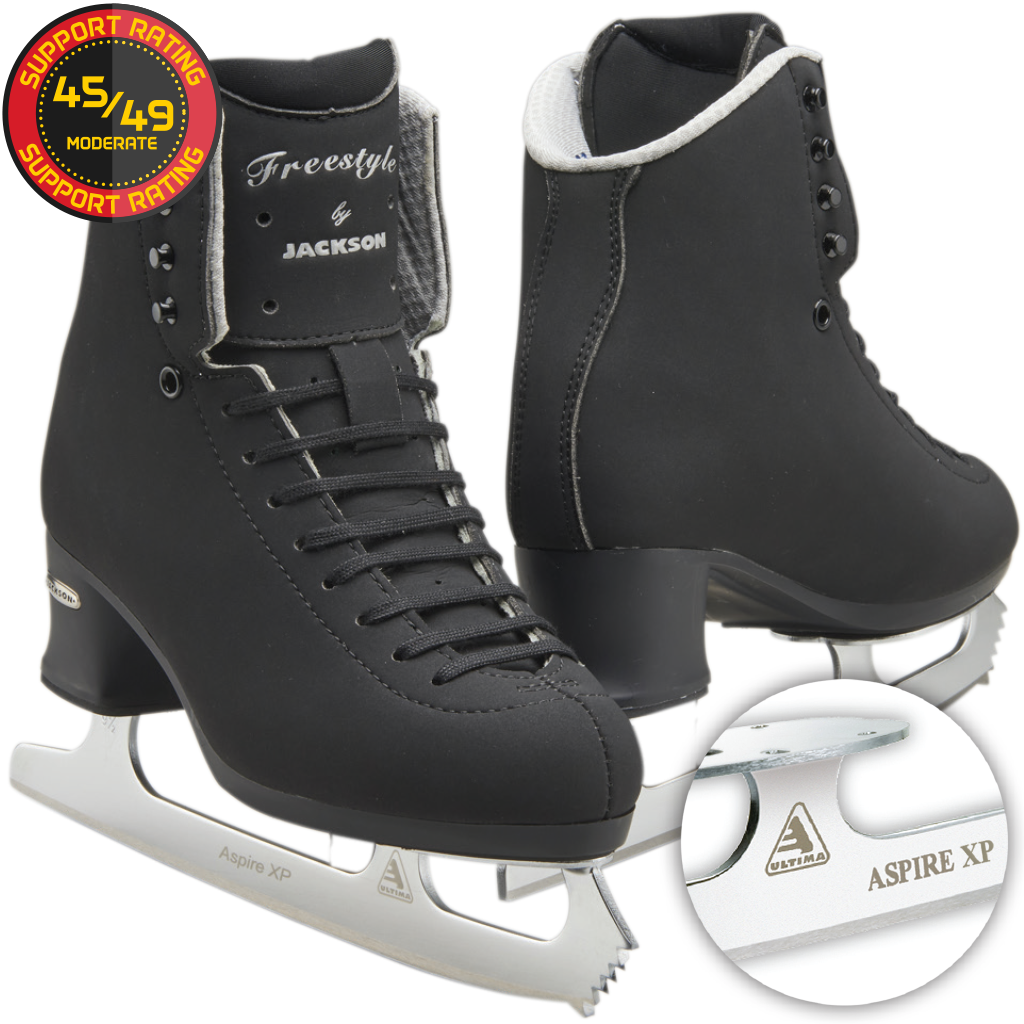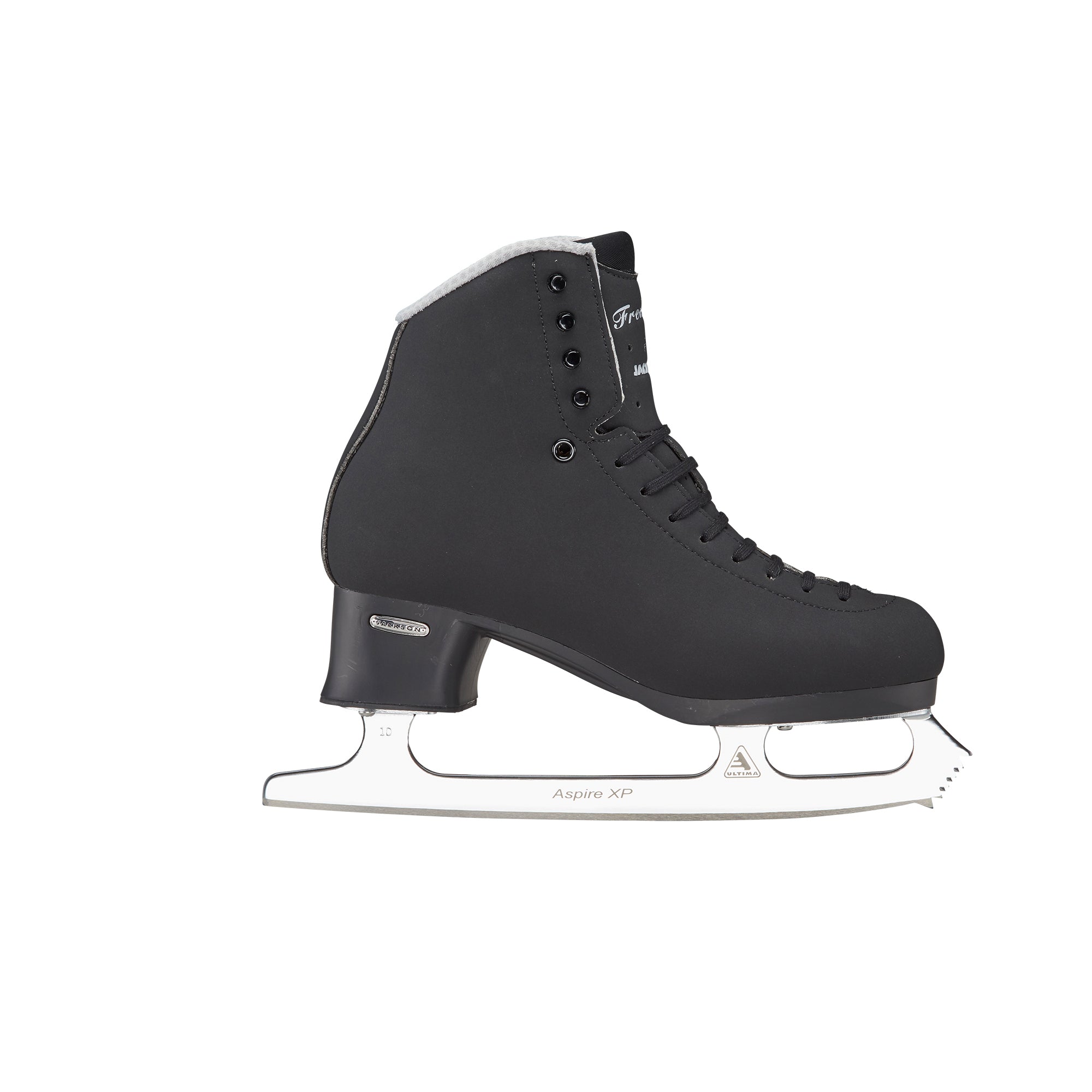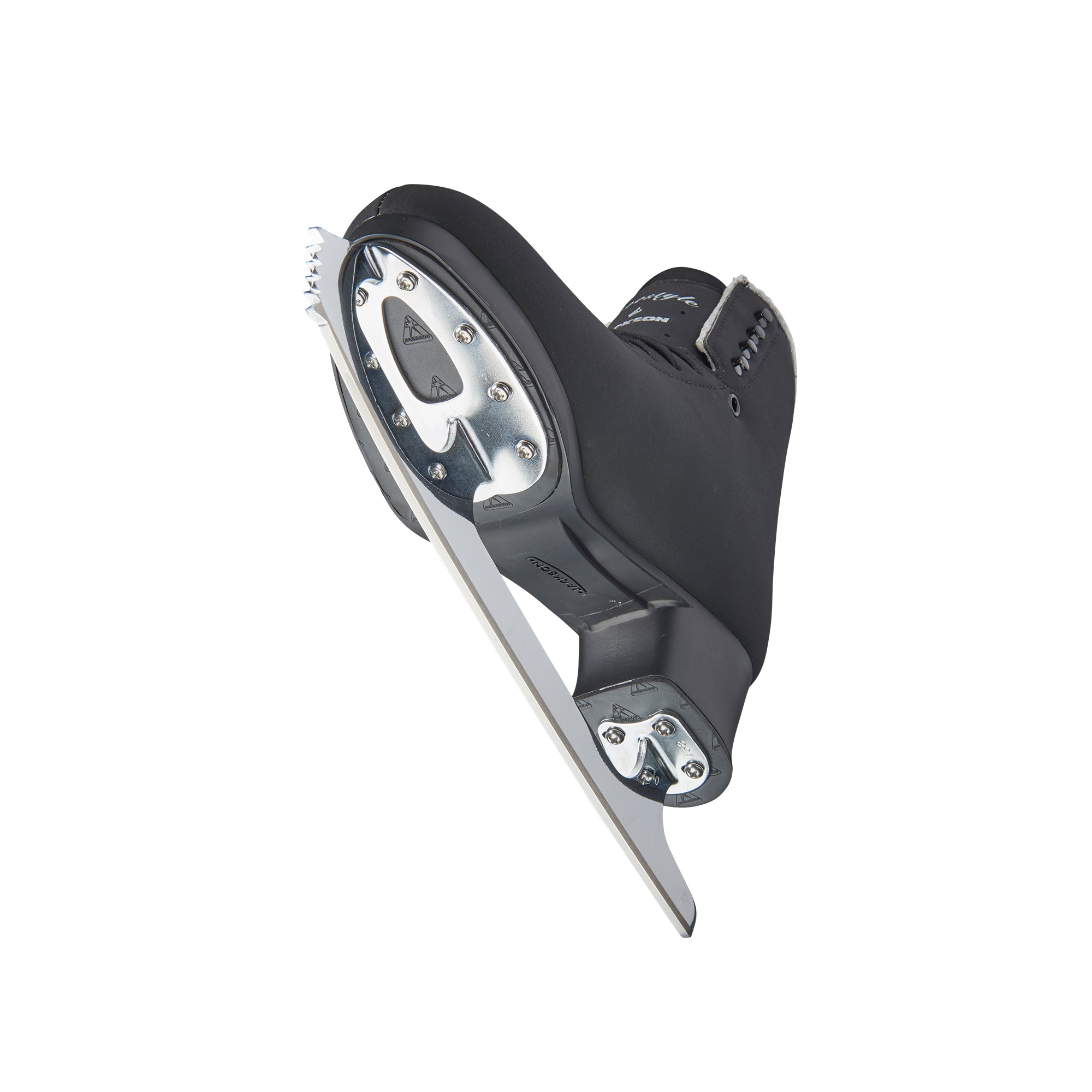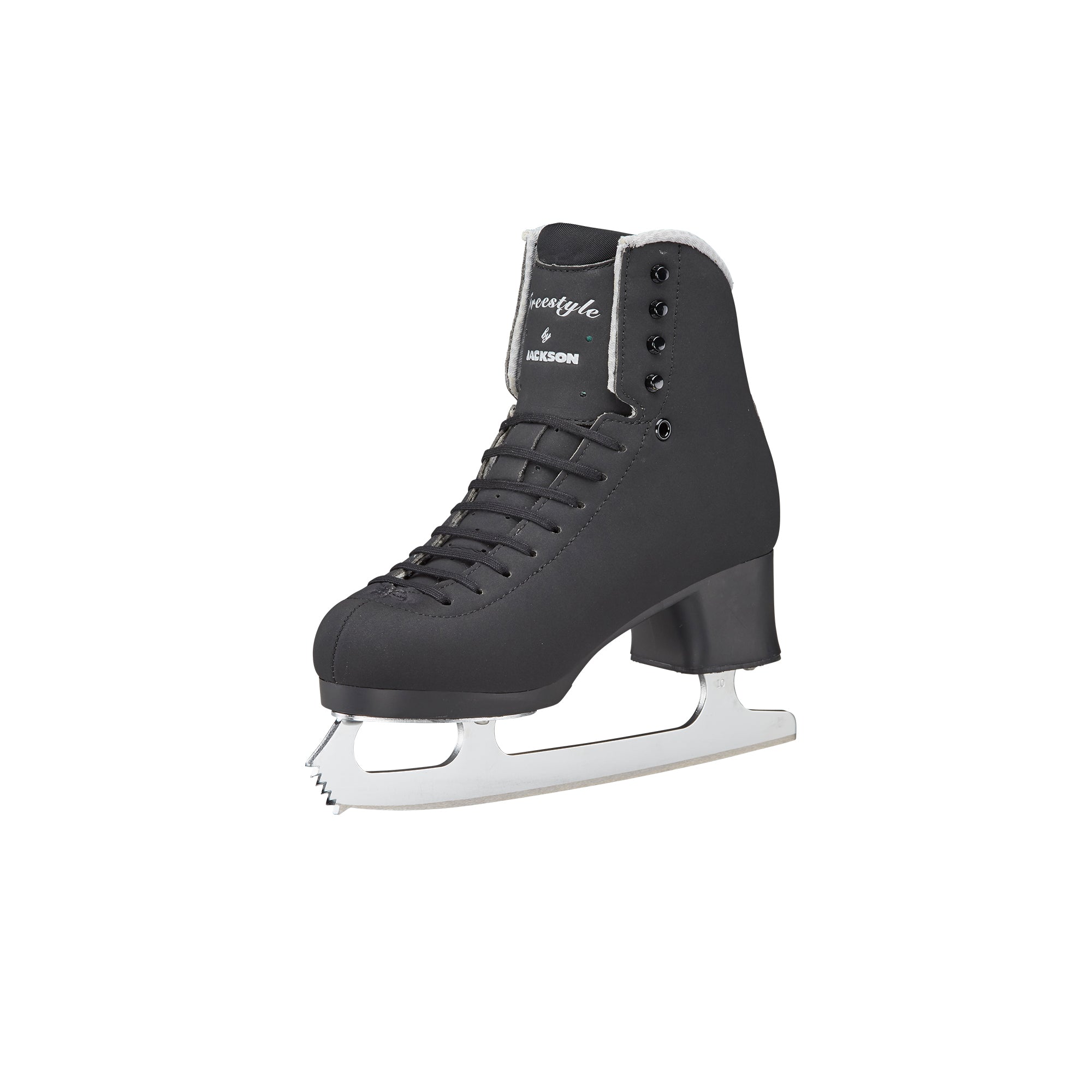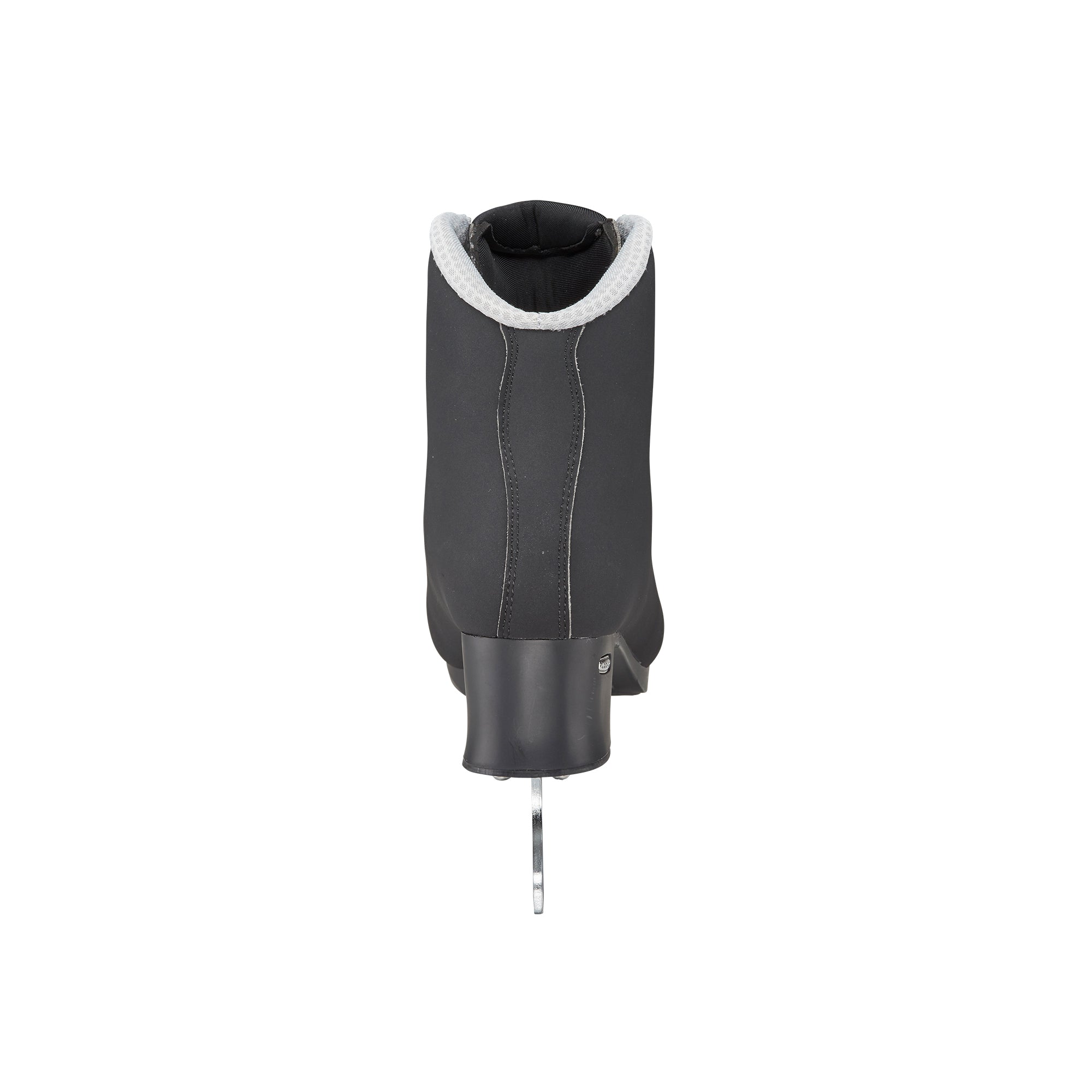 ELLE 2130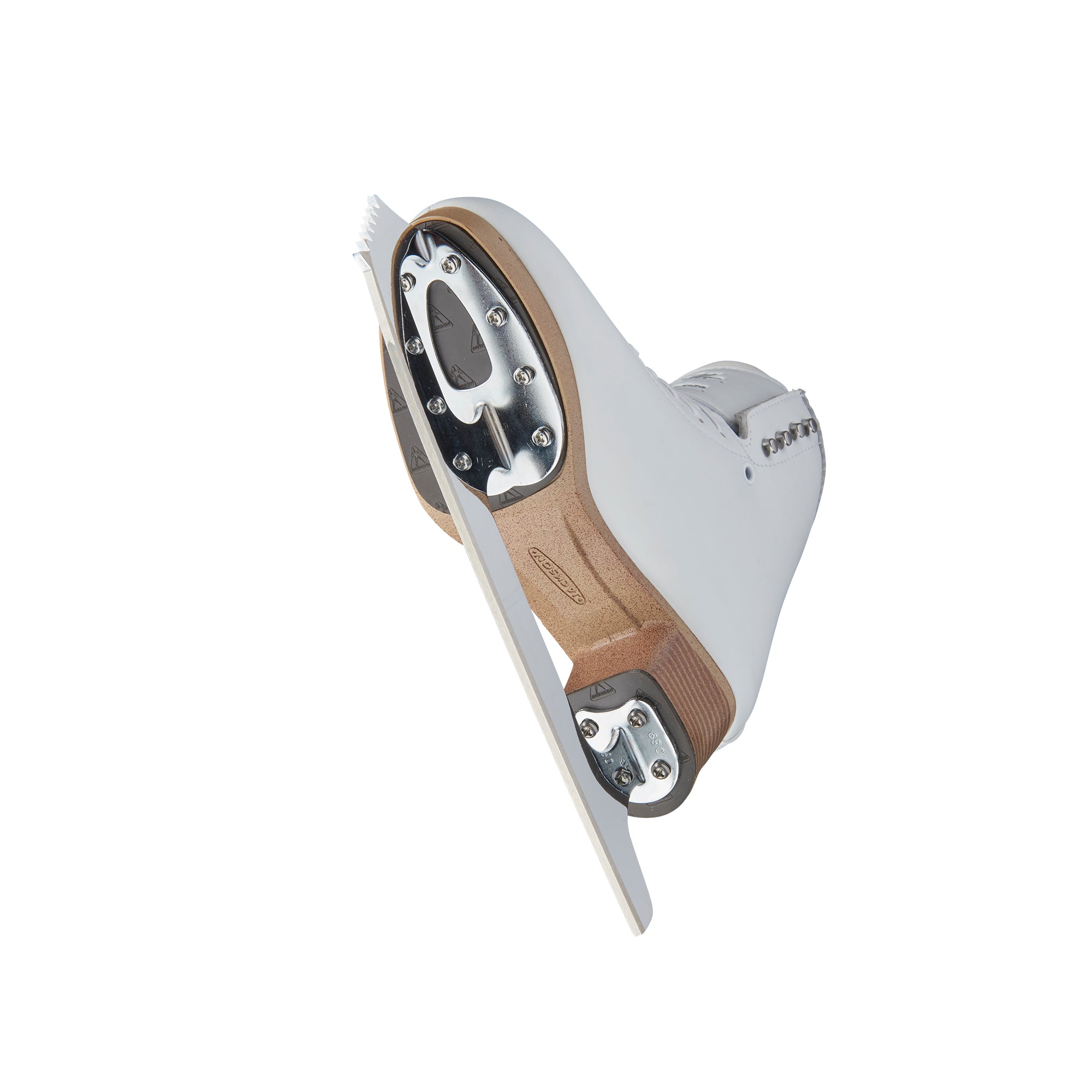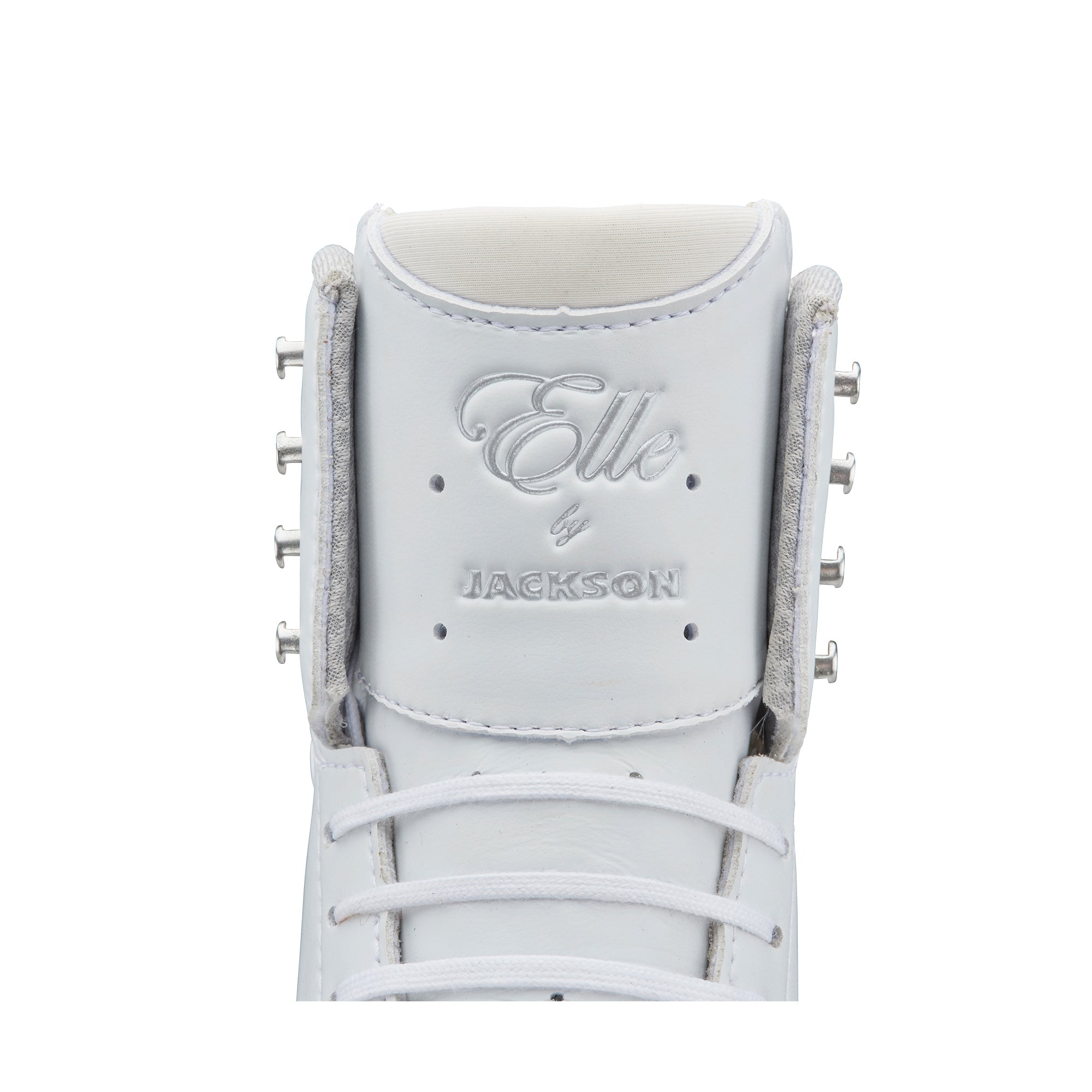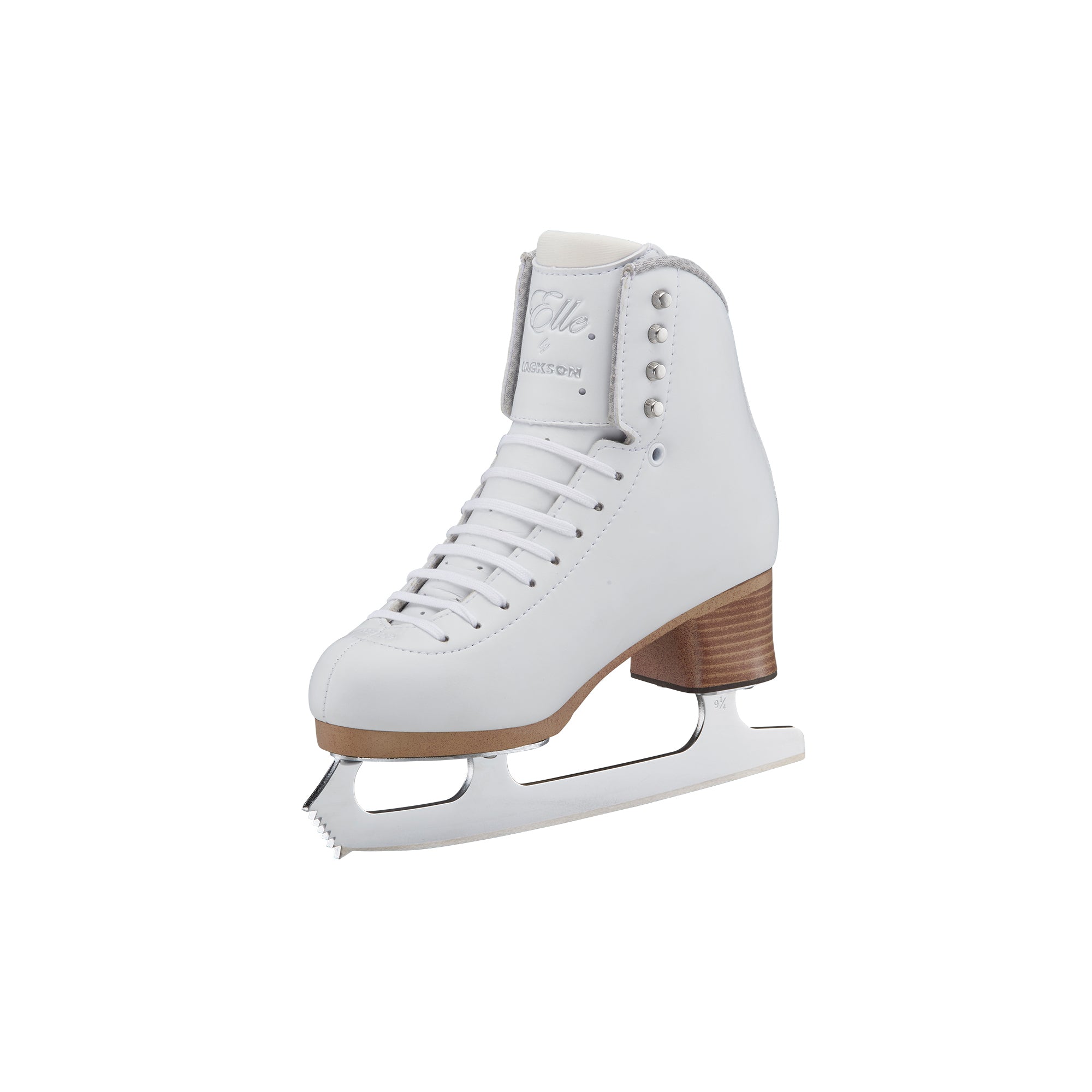 EVO 2020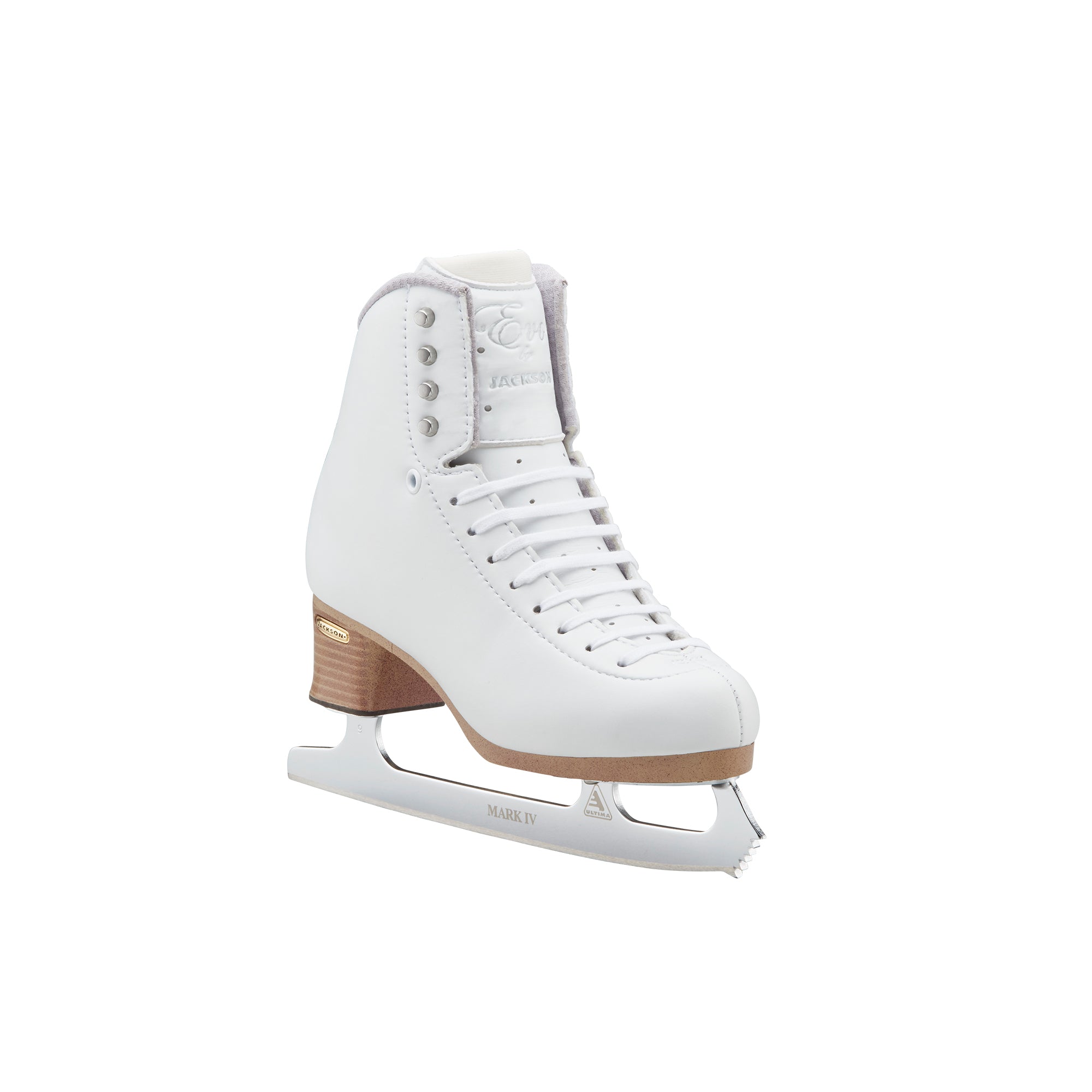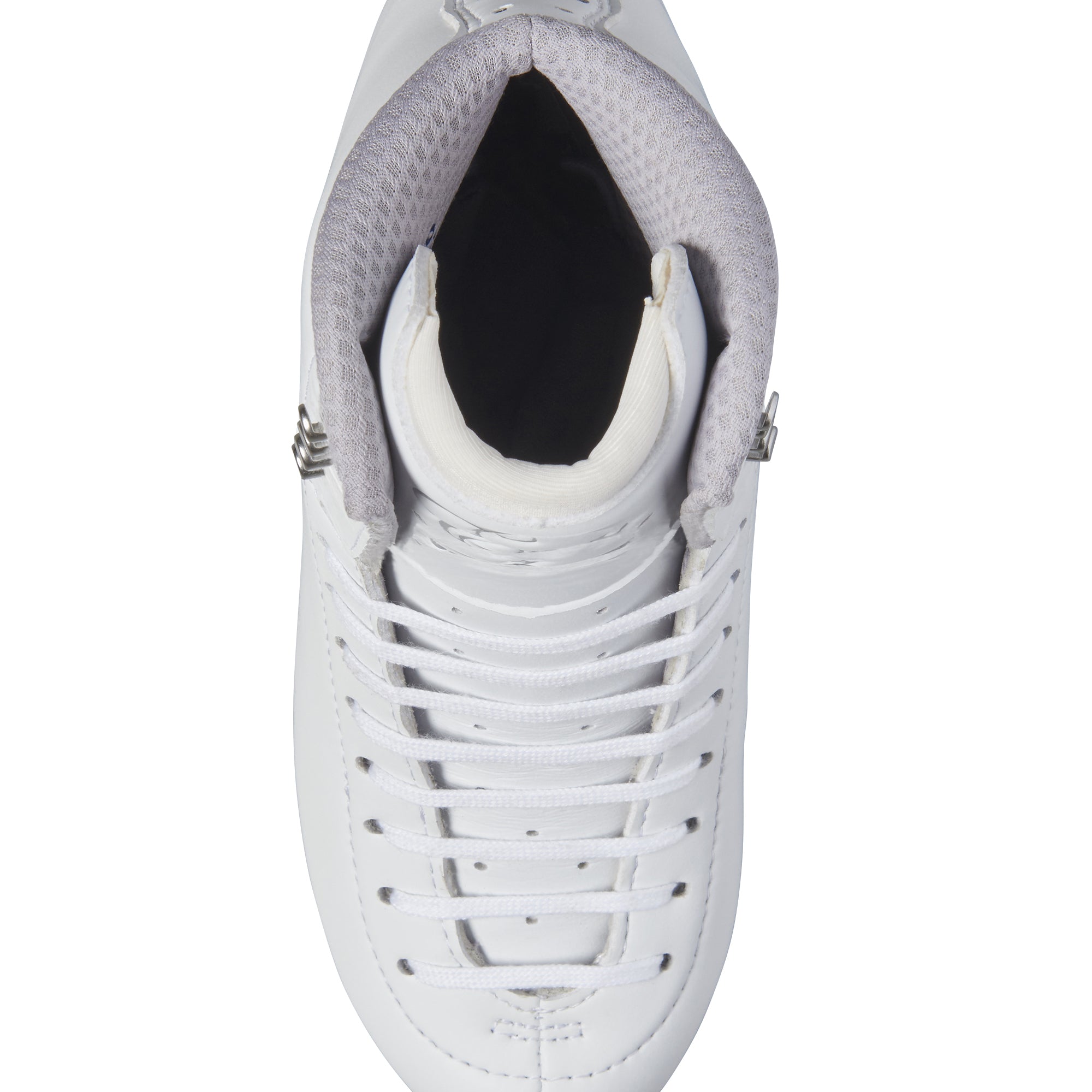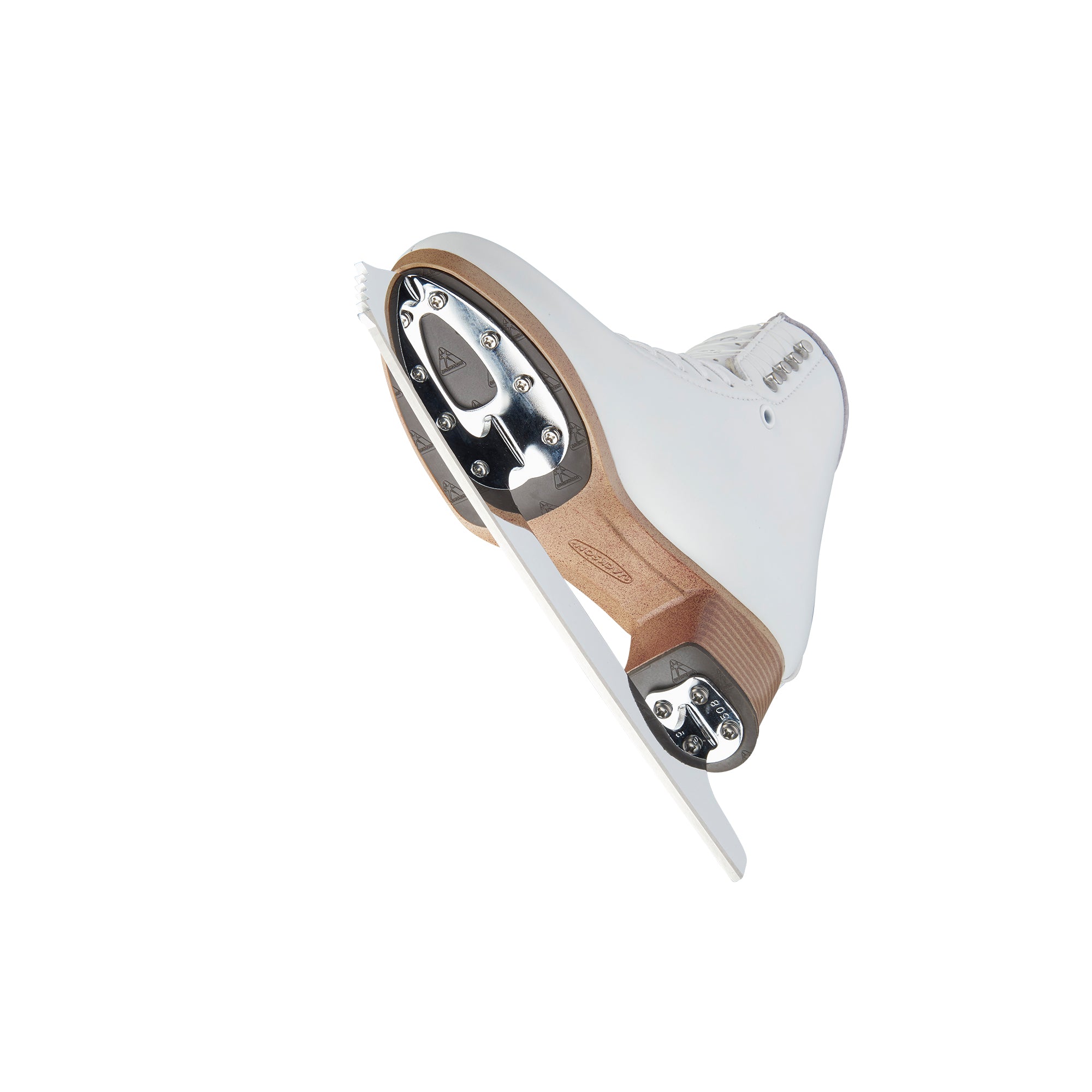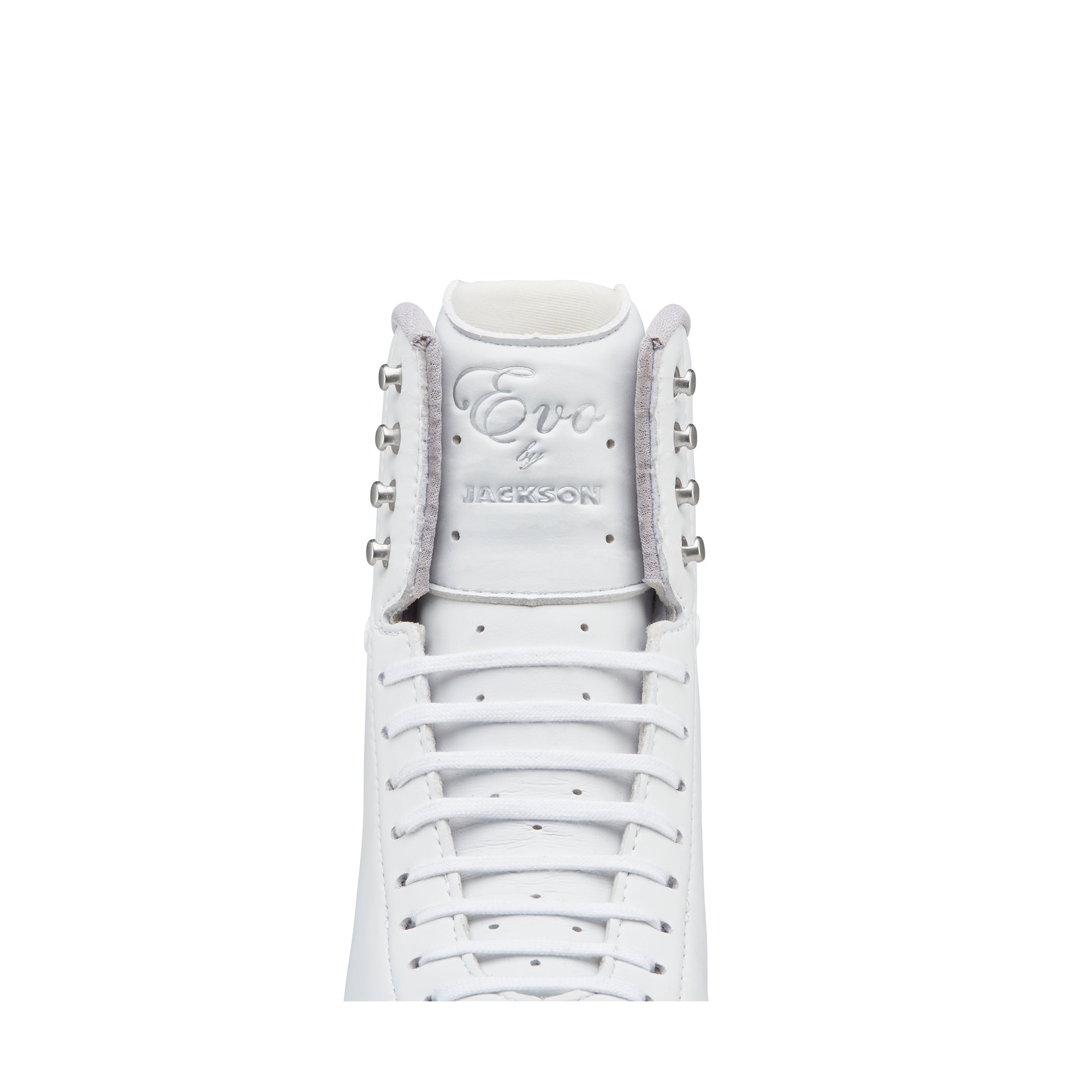 Jackson Skates are designed with specific Support Ratings to ensure the boot has the appropriate level of support for the skater's skill level and body characteristics. We then match the boot with the appropriate blade design. From Ultima Mark II to Aspire XP, no other skate manufacturer comes close to our skate offering.

ARTISTE 1790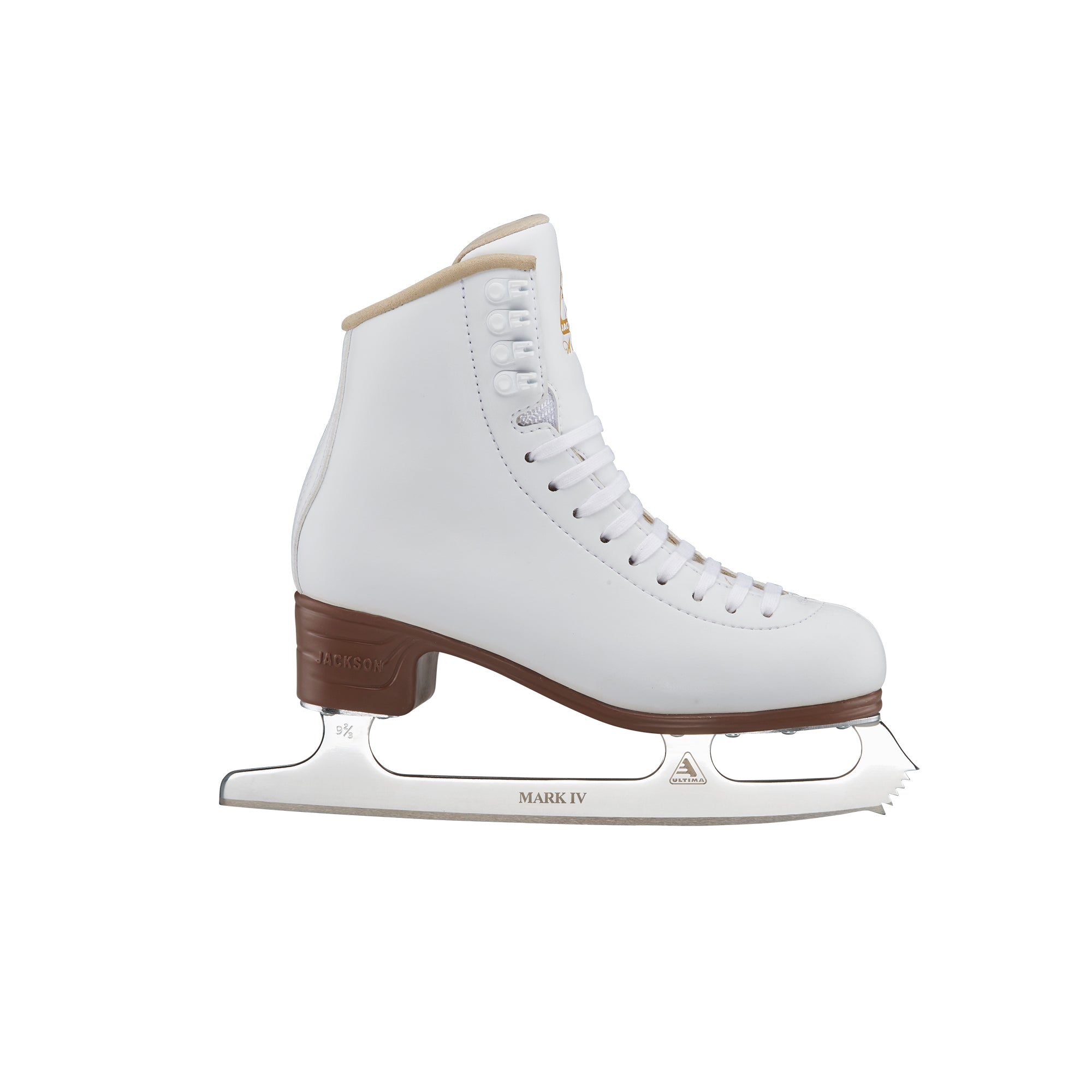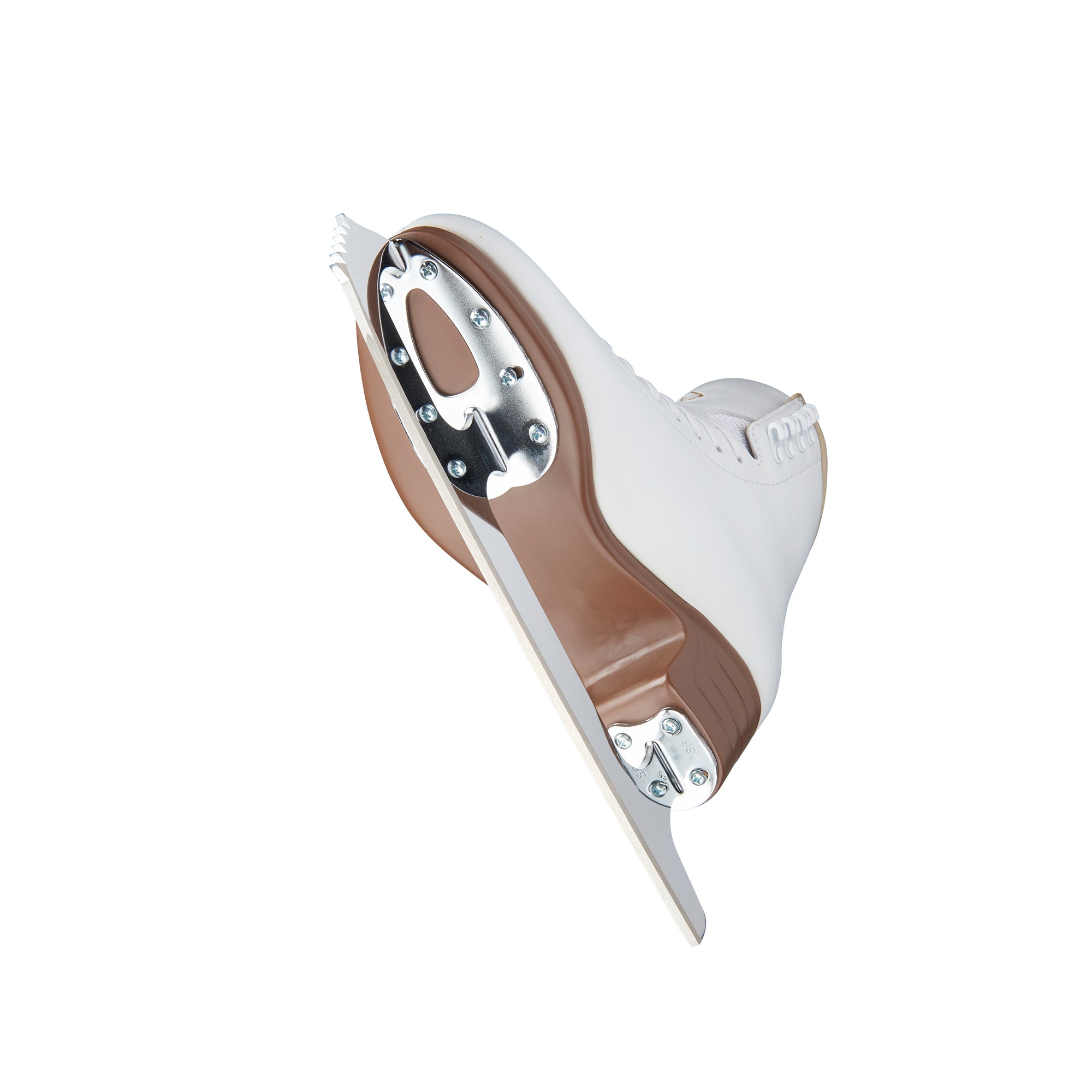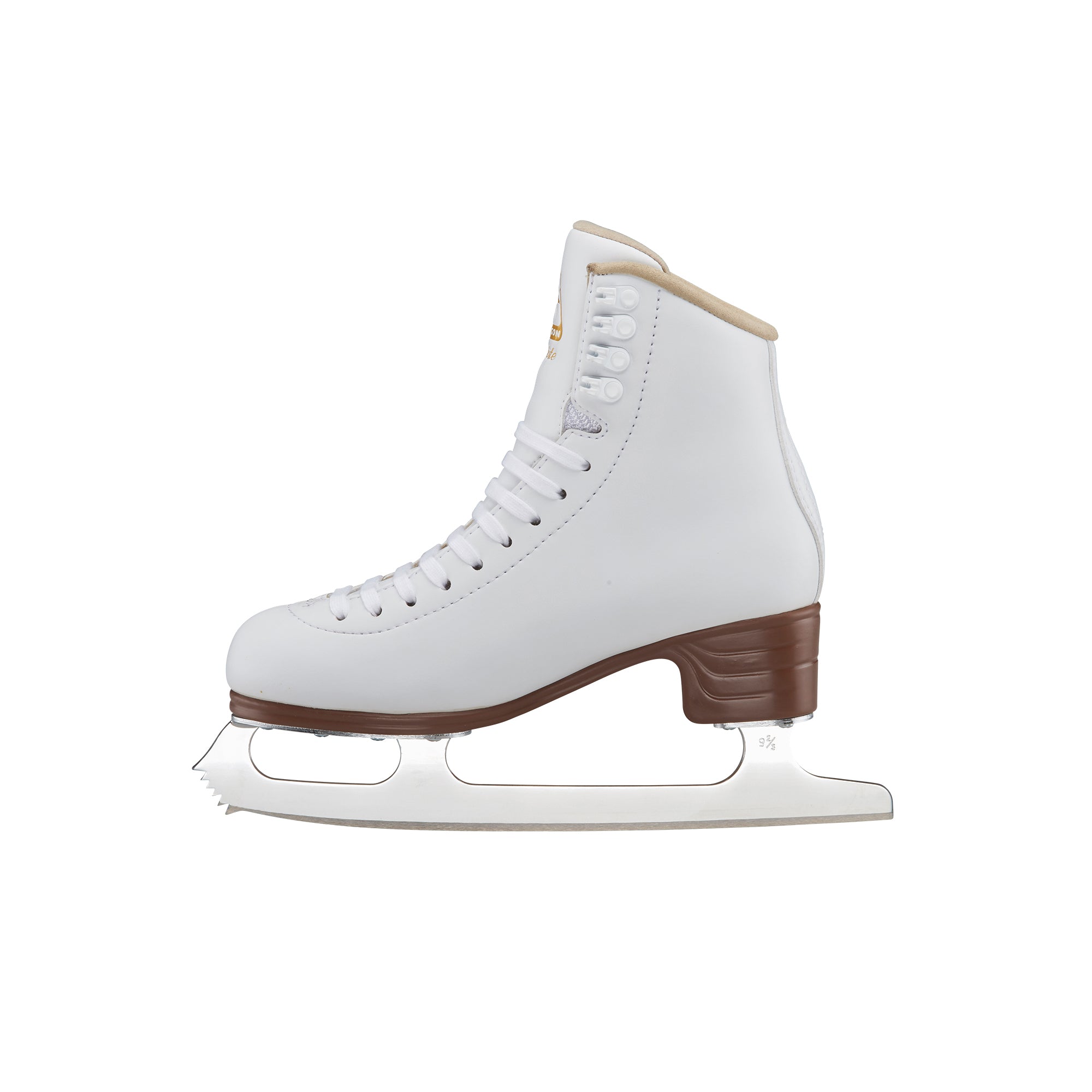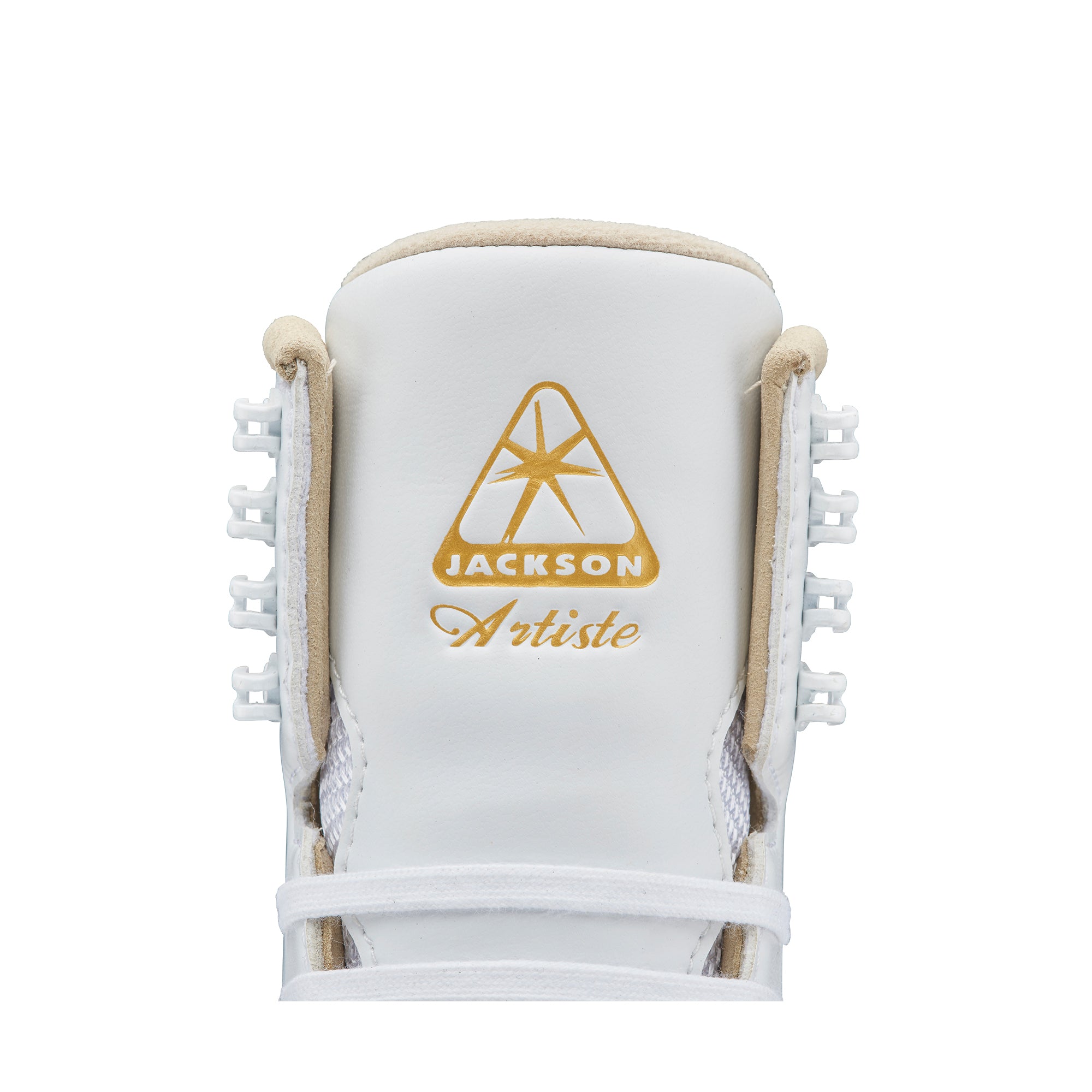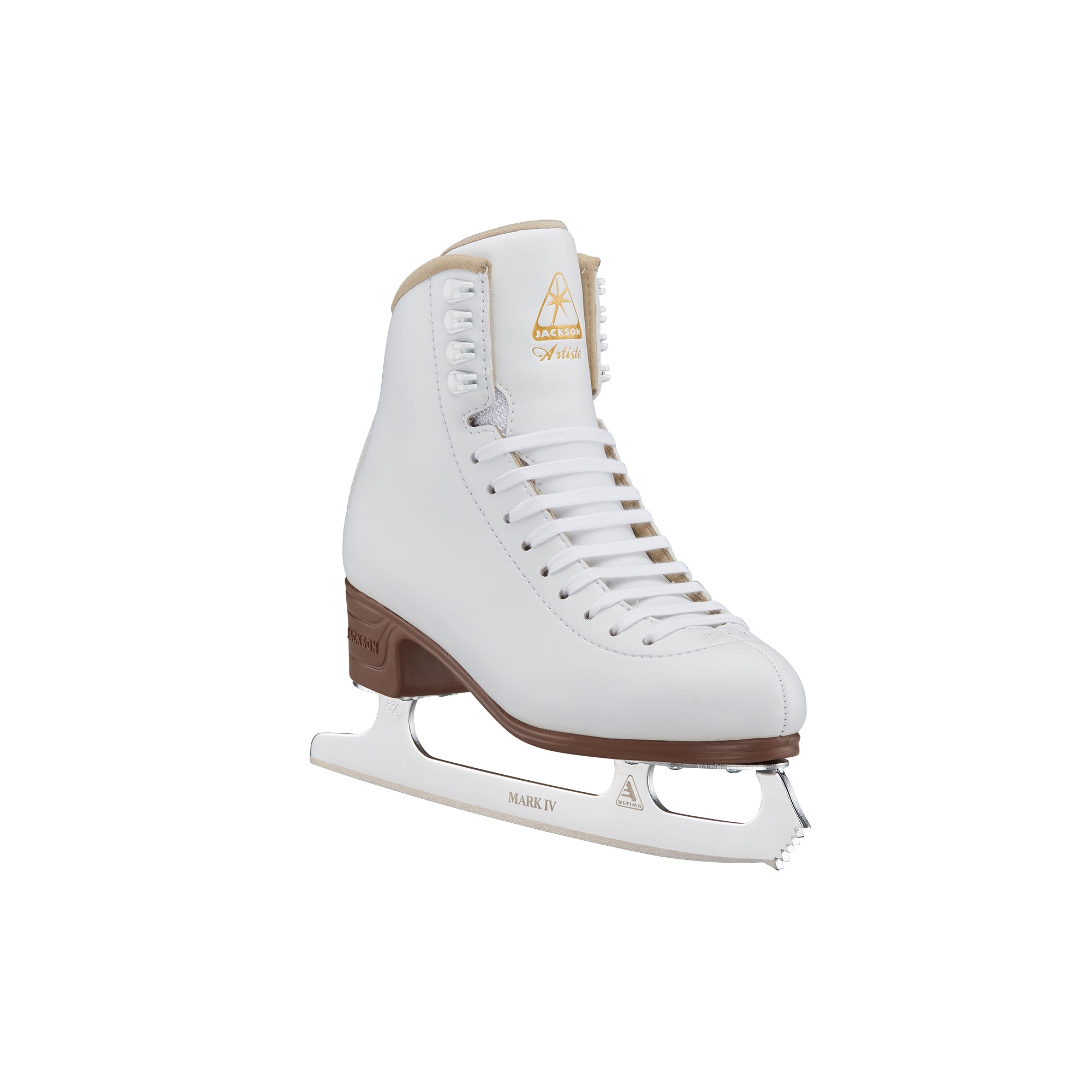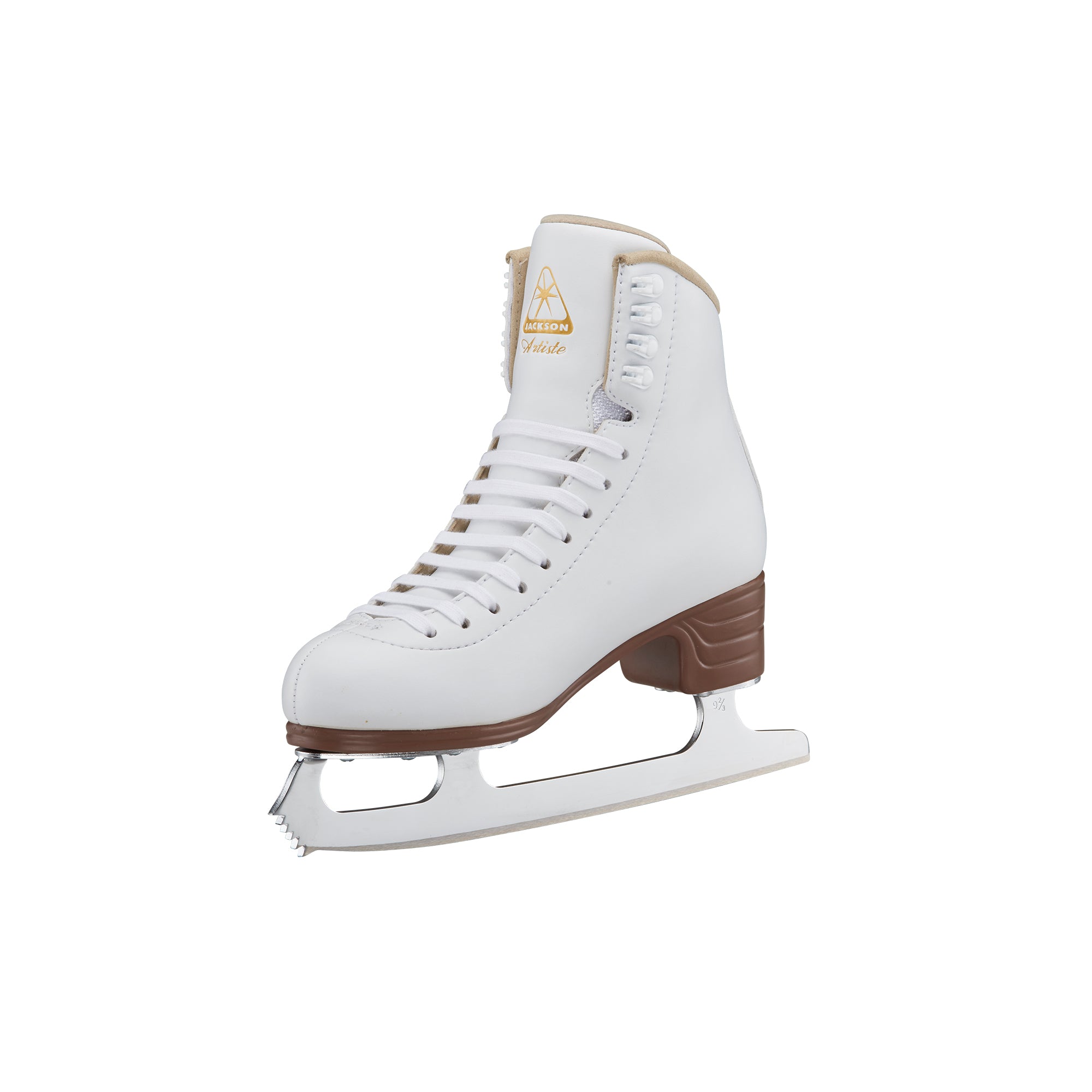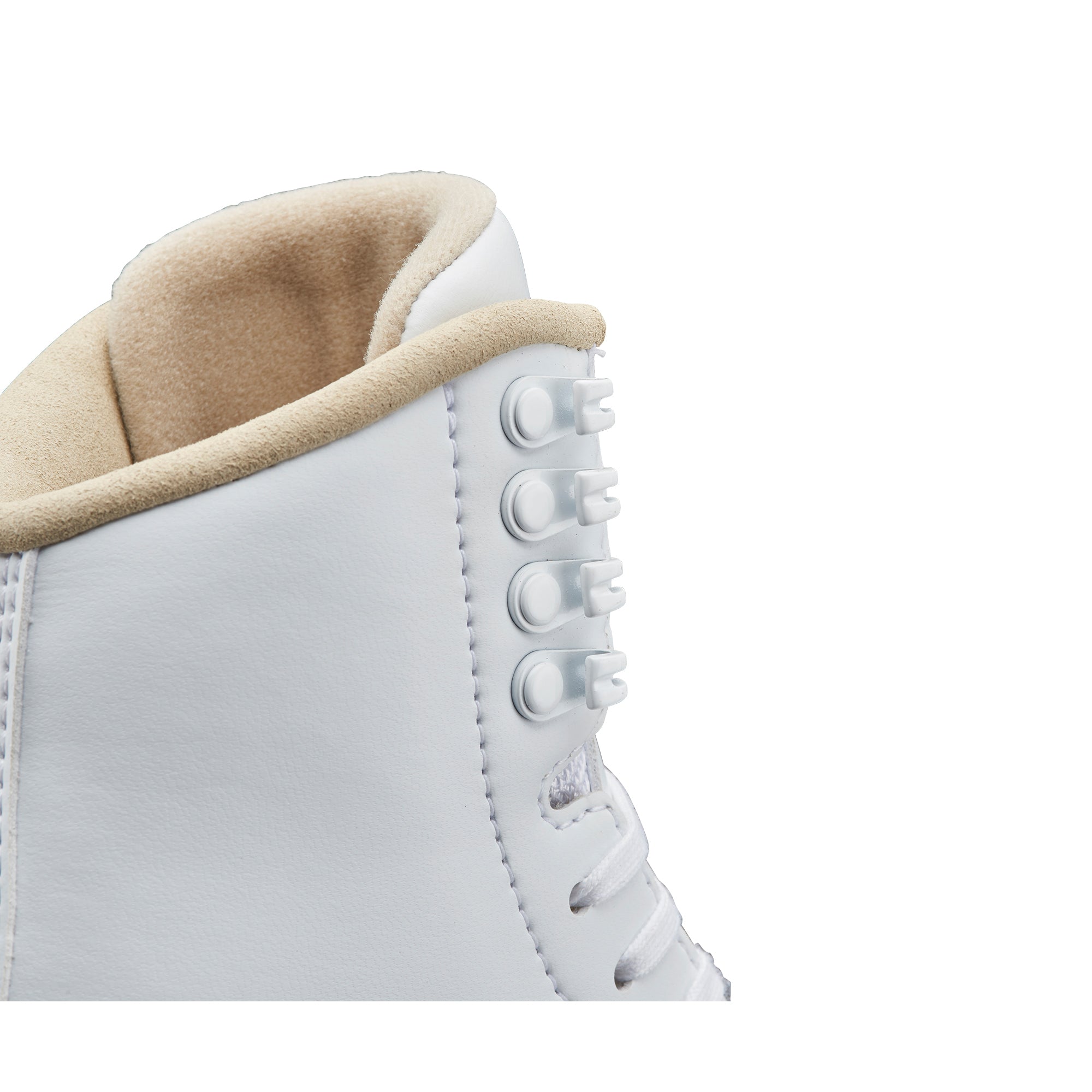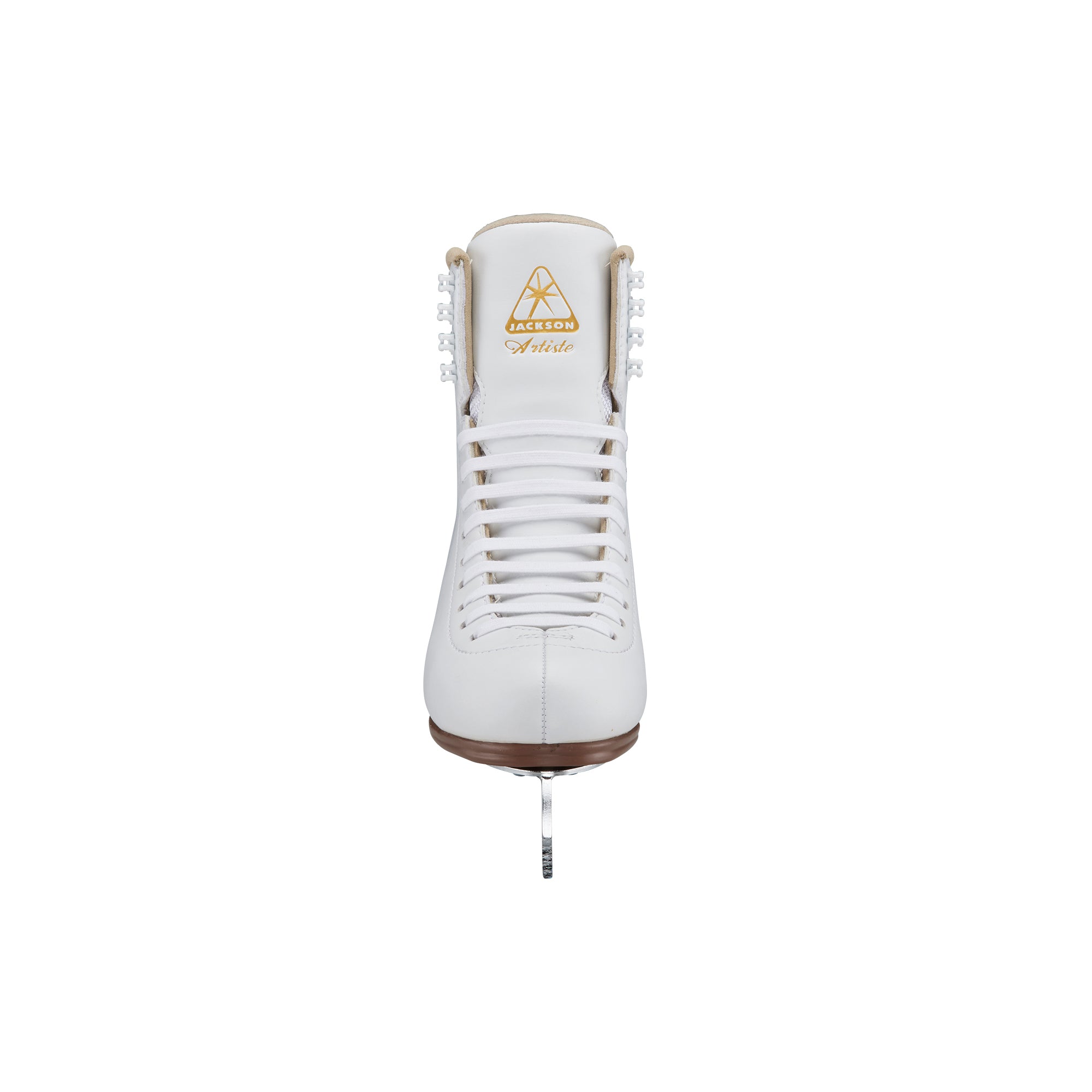 ARTISTE 1792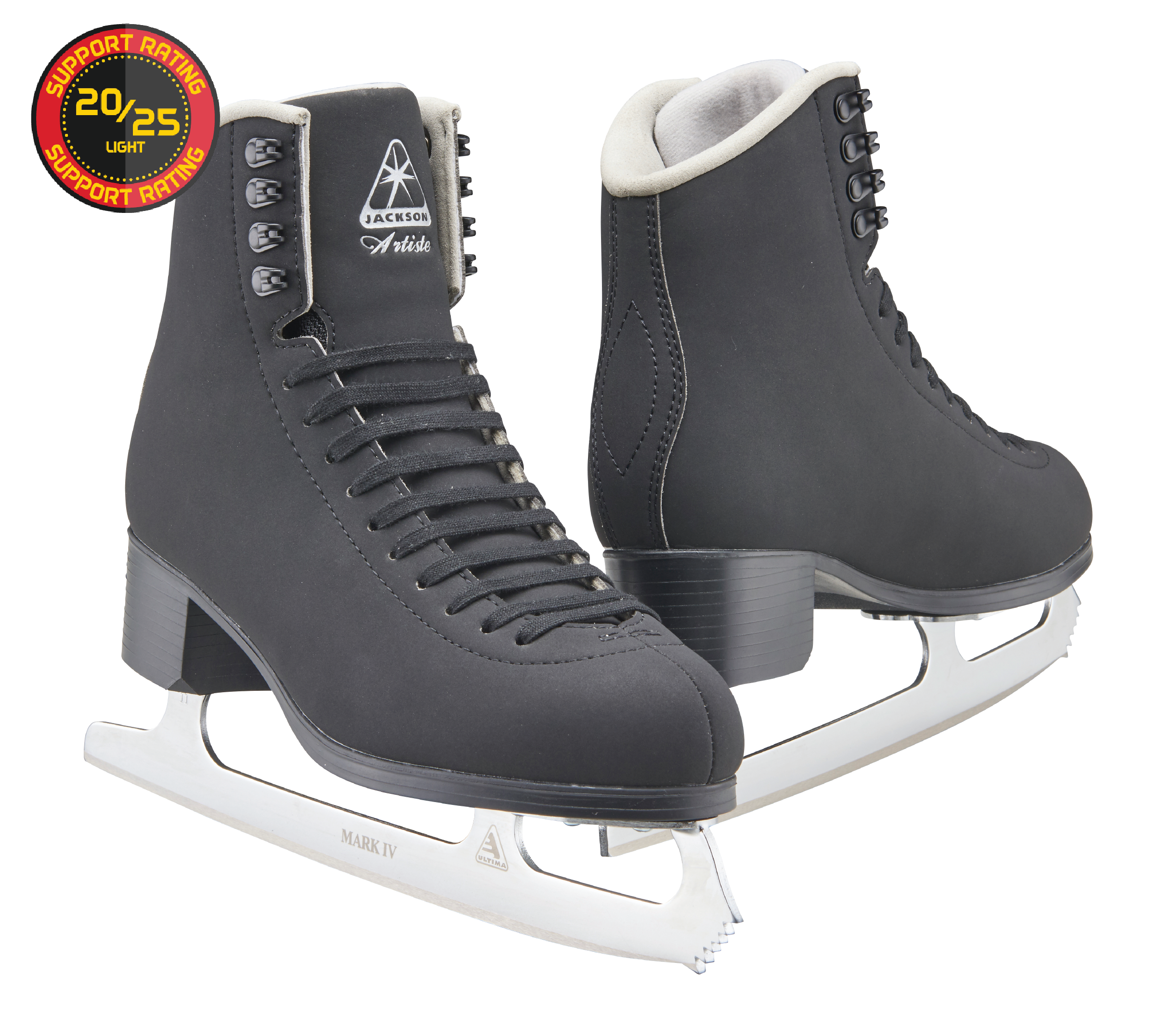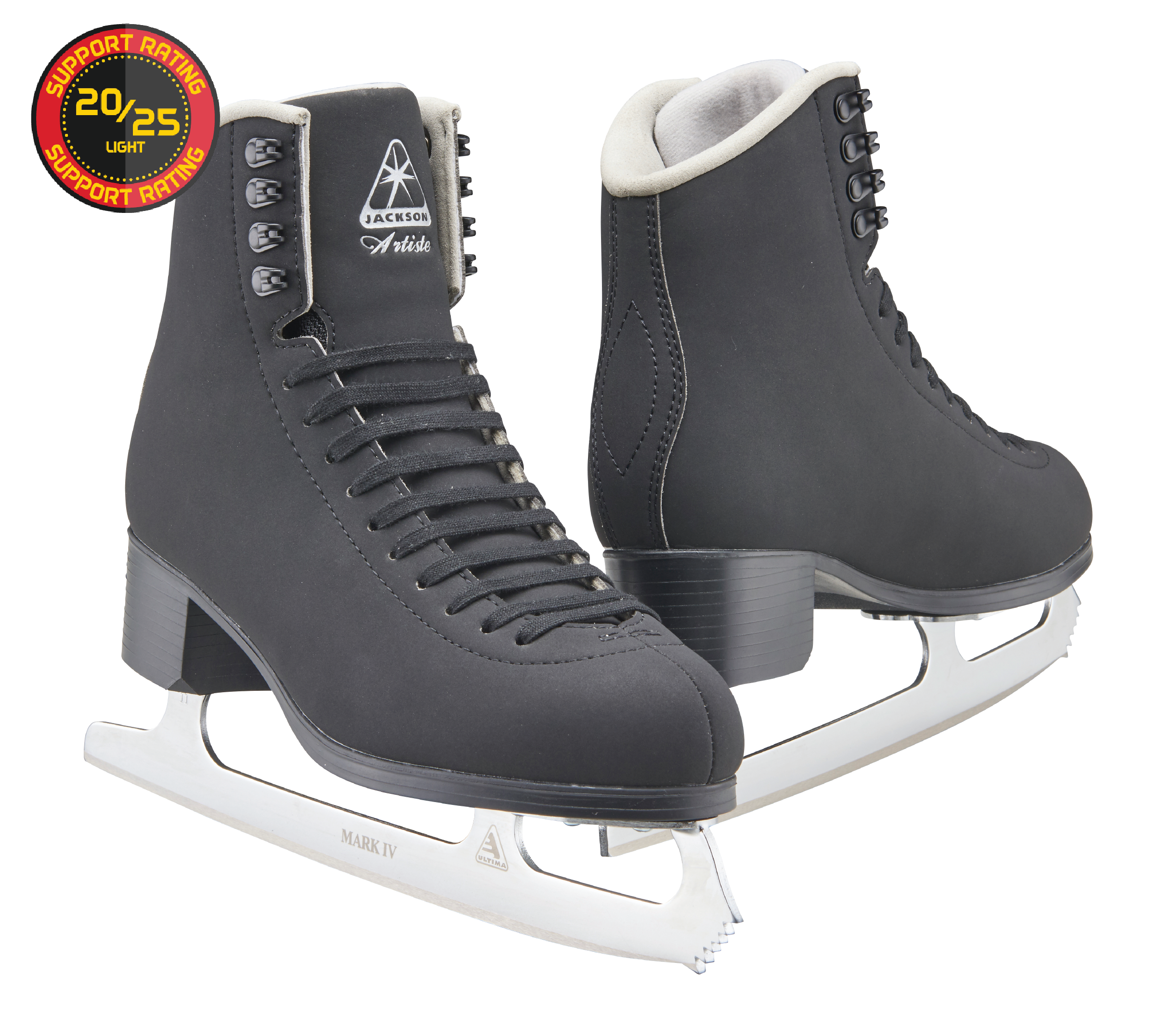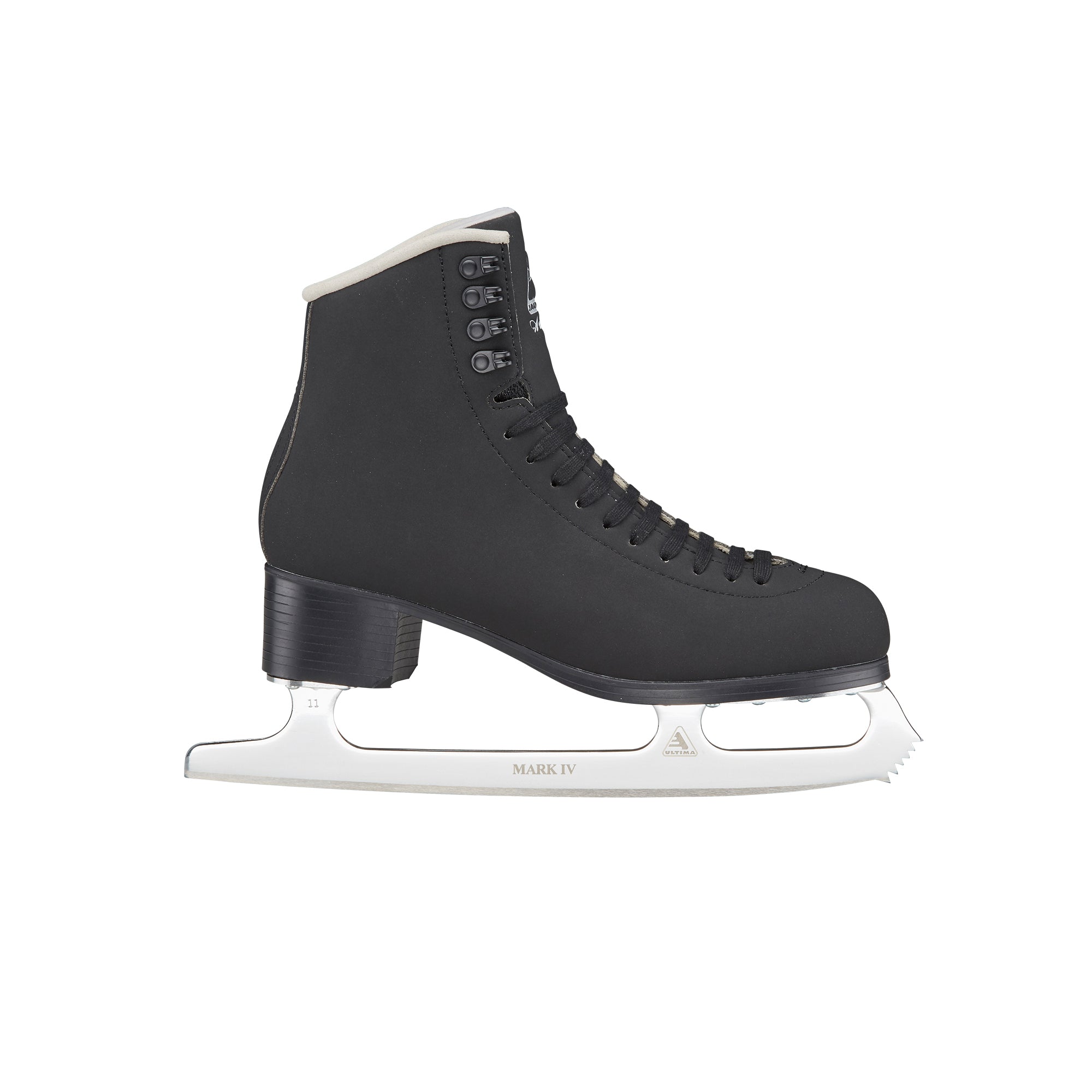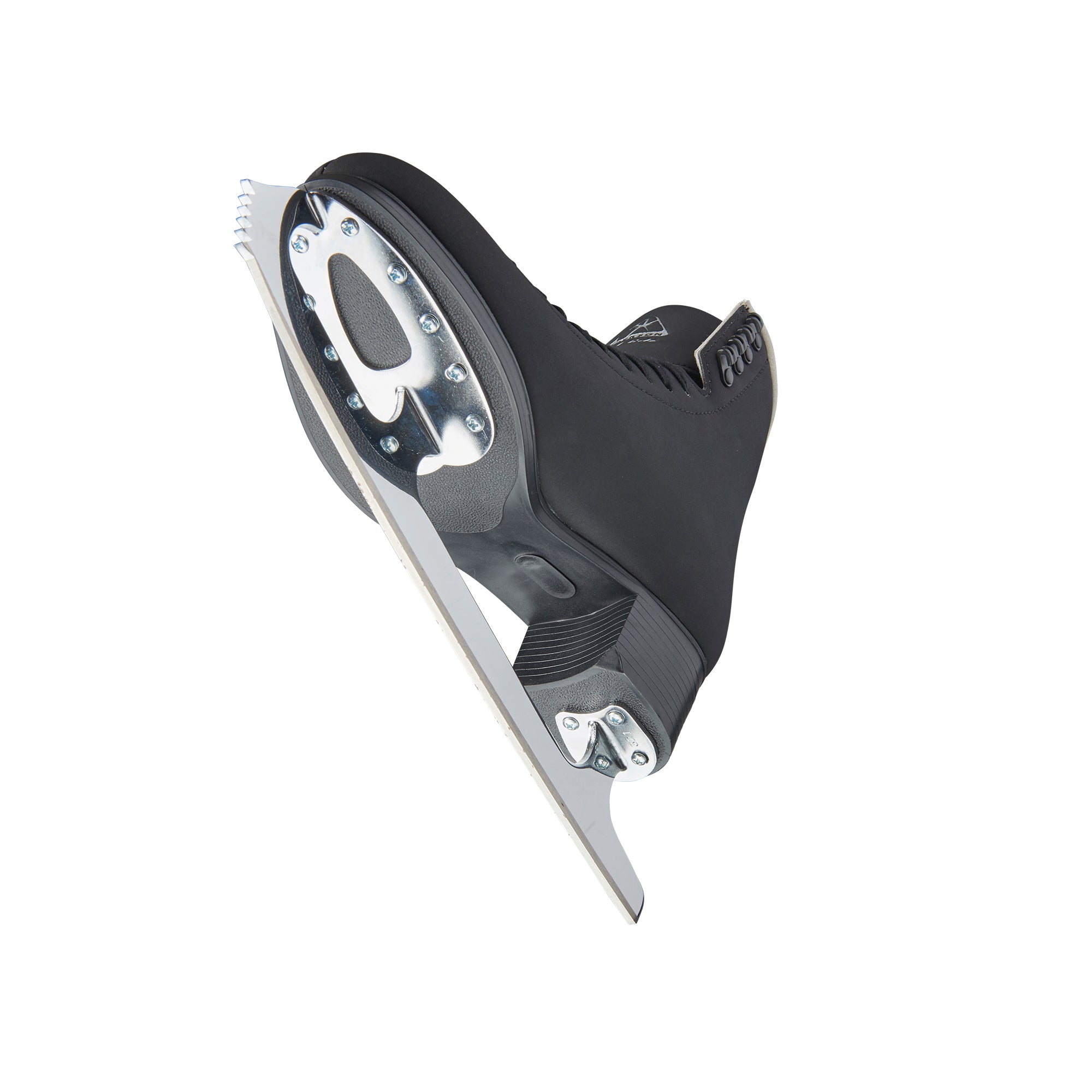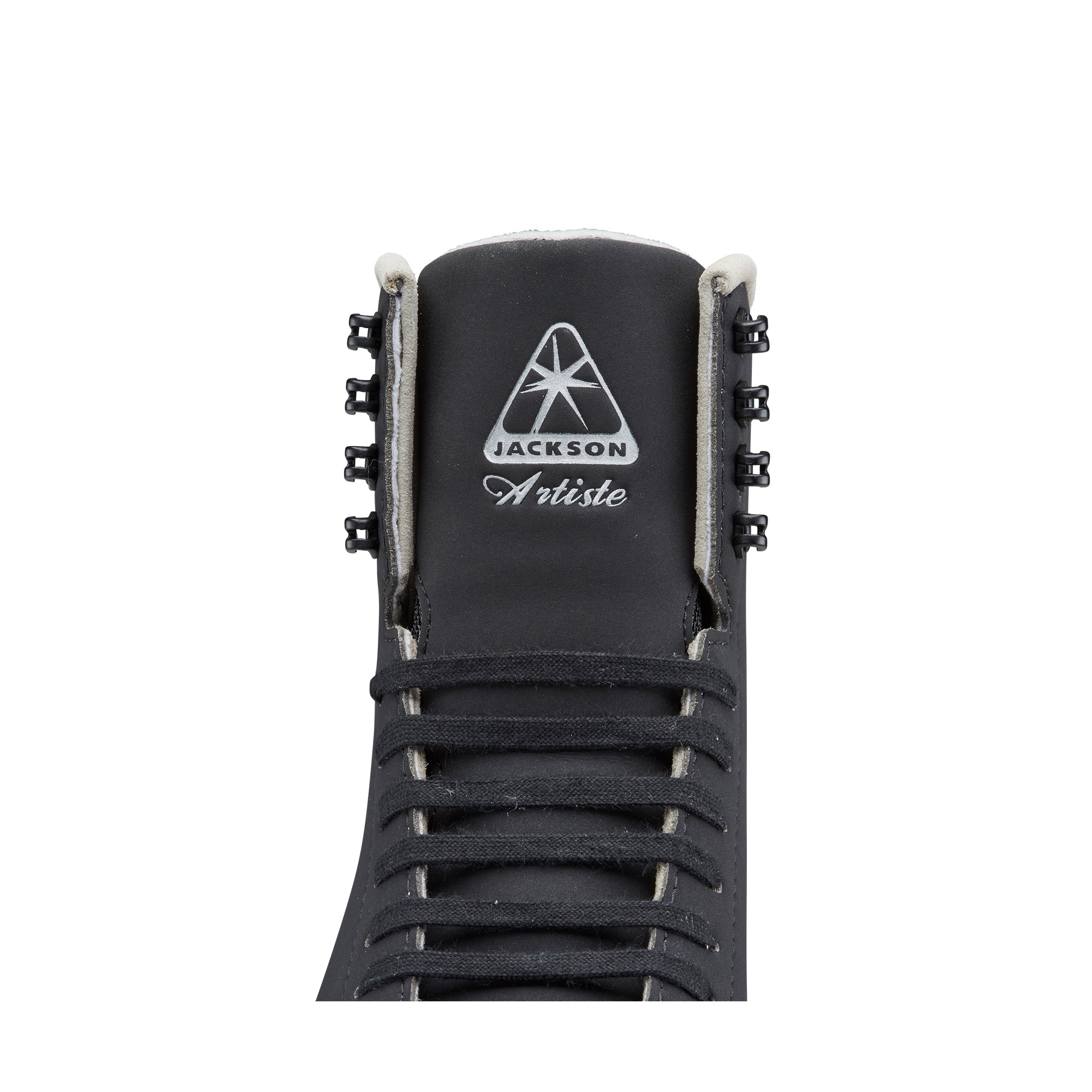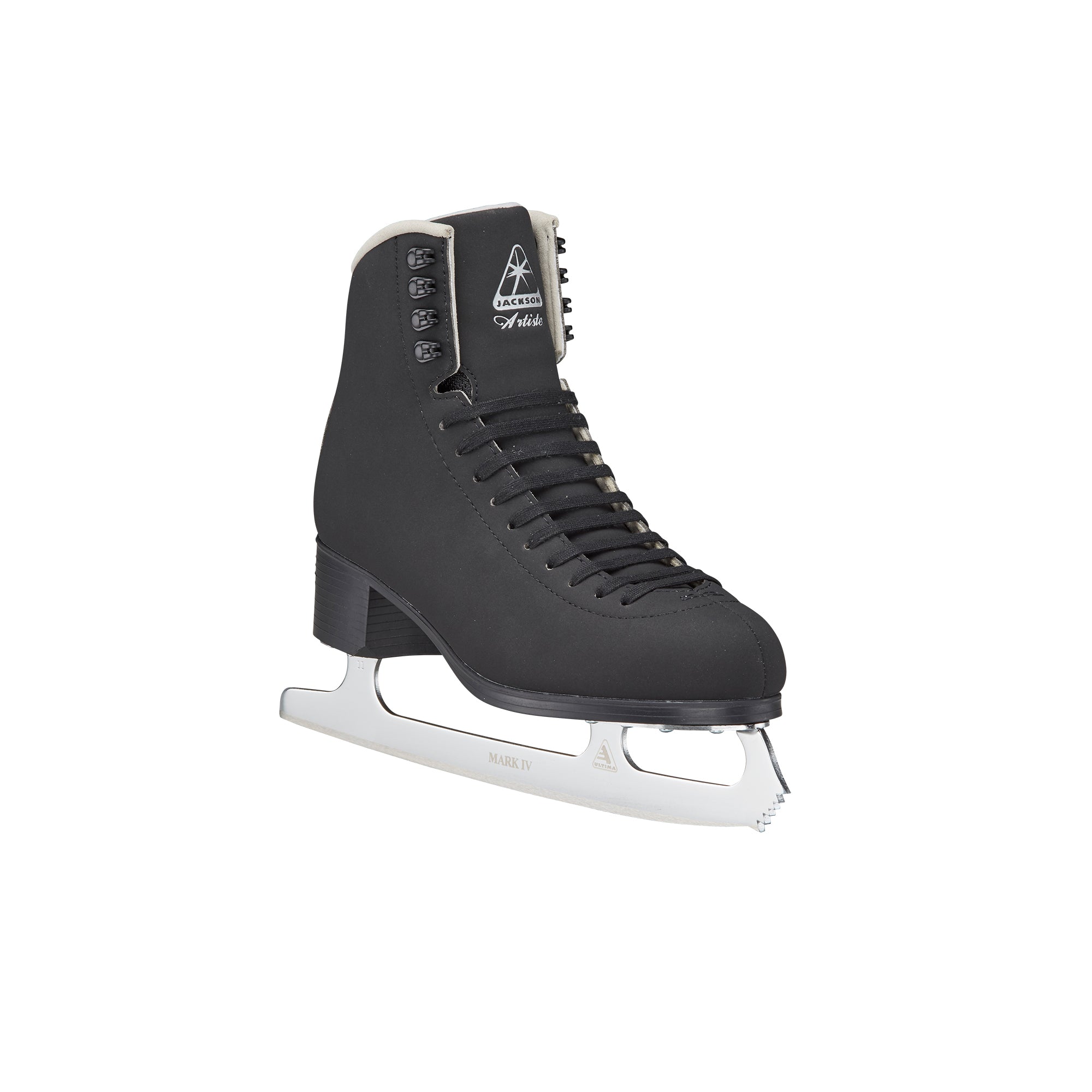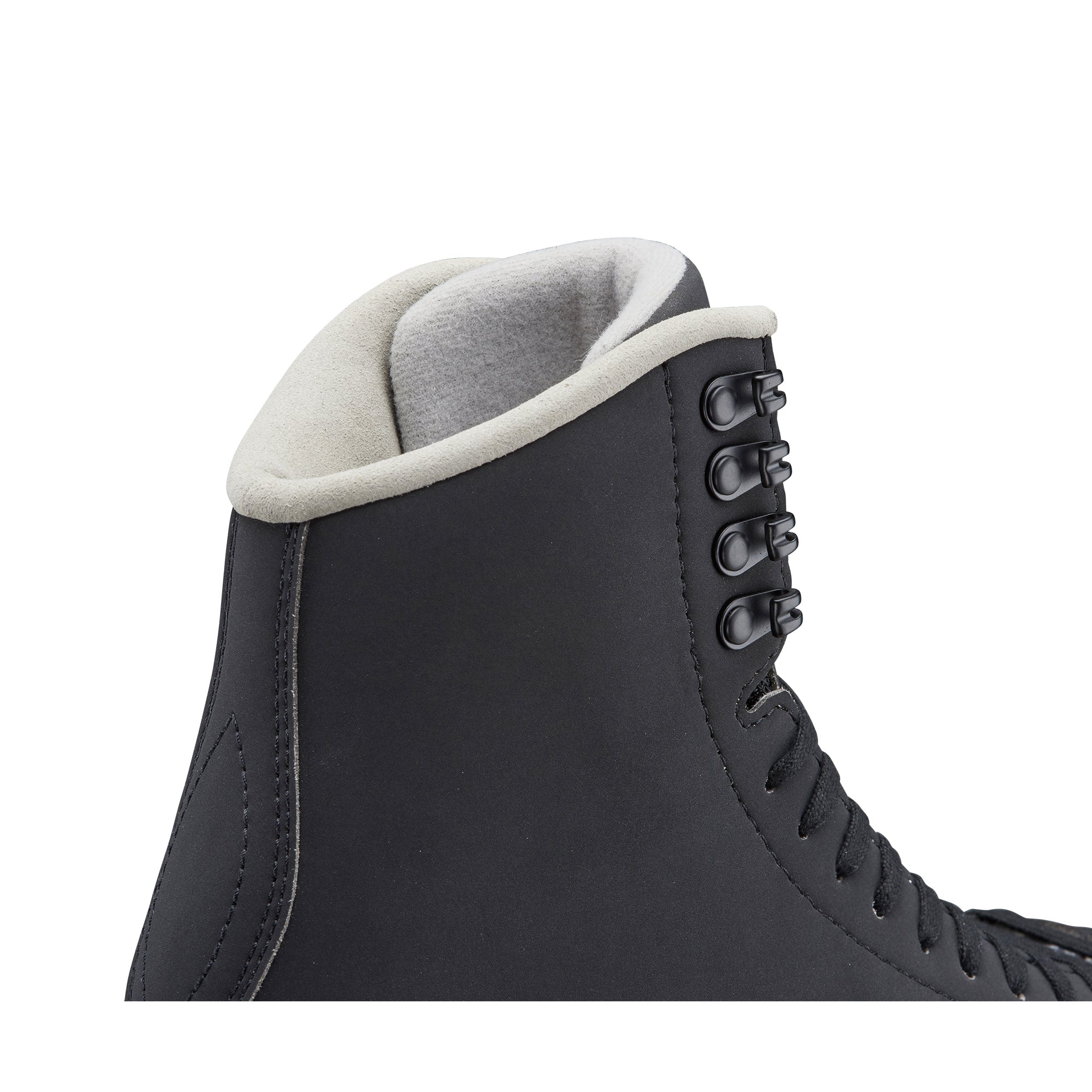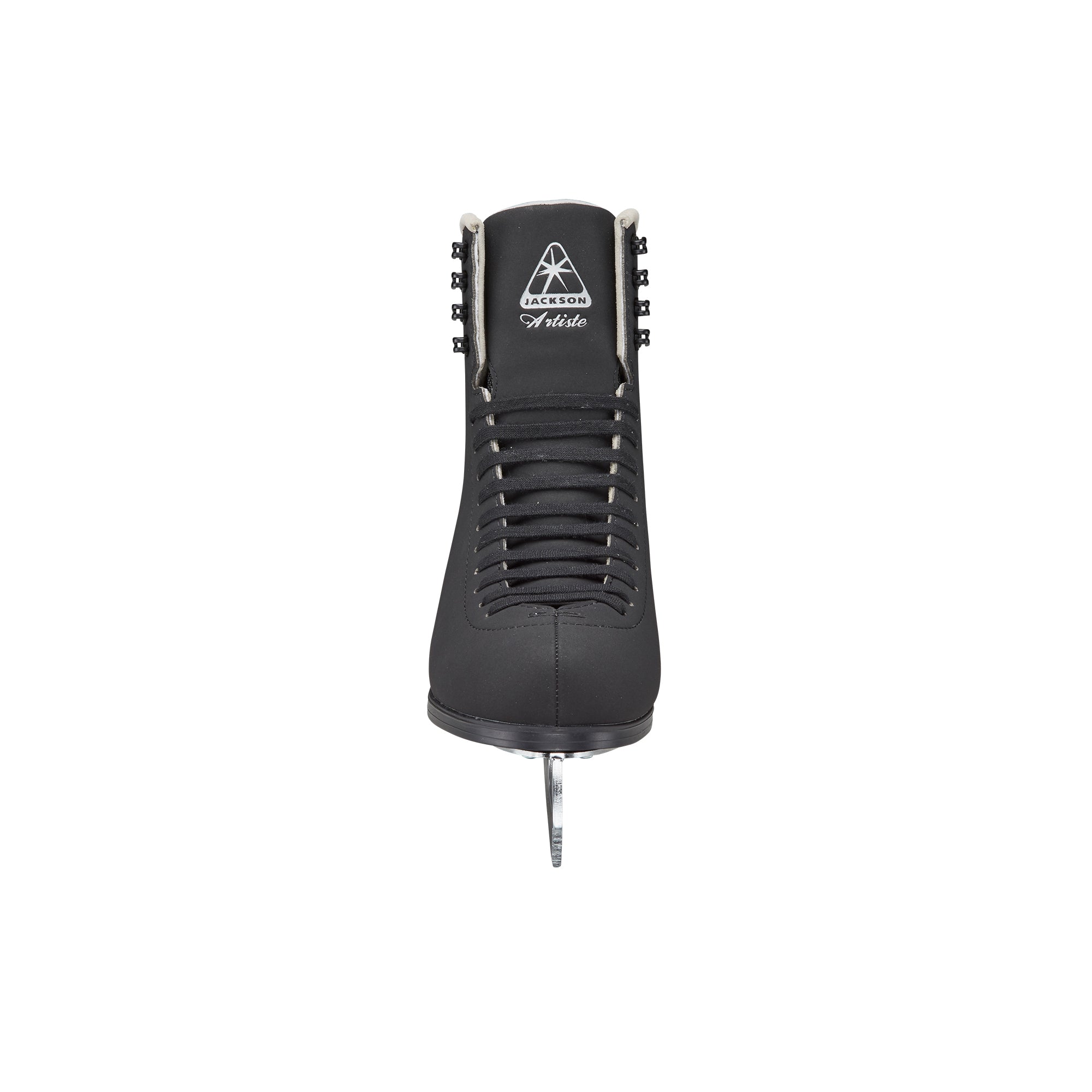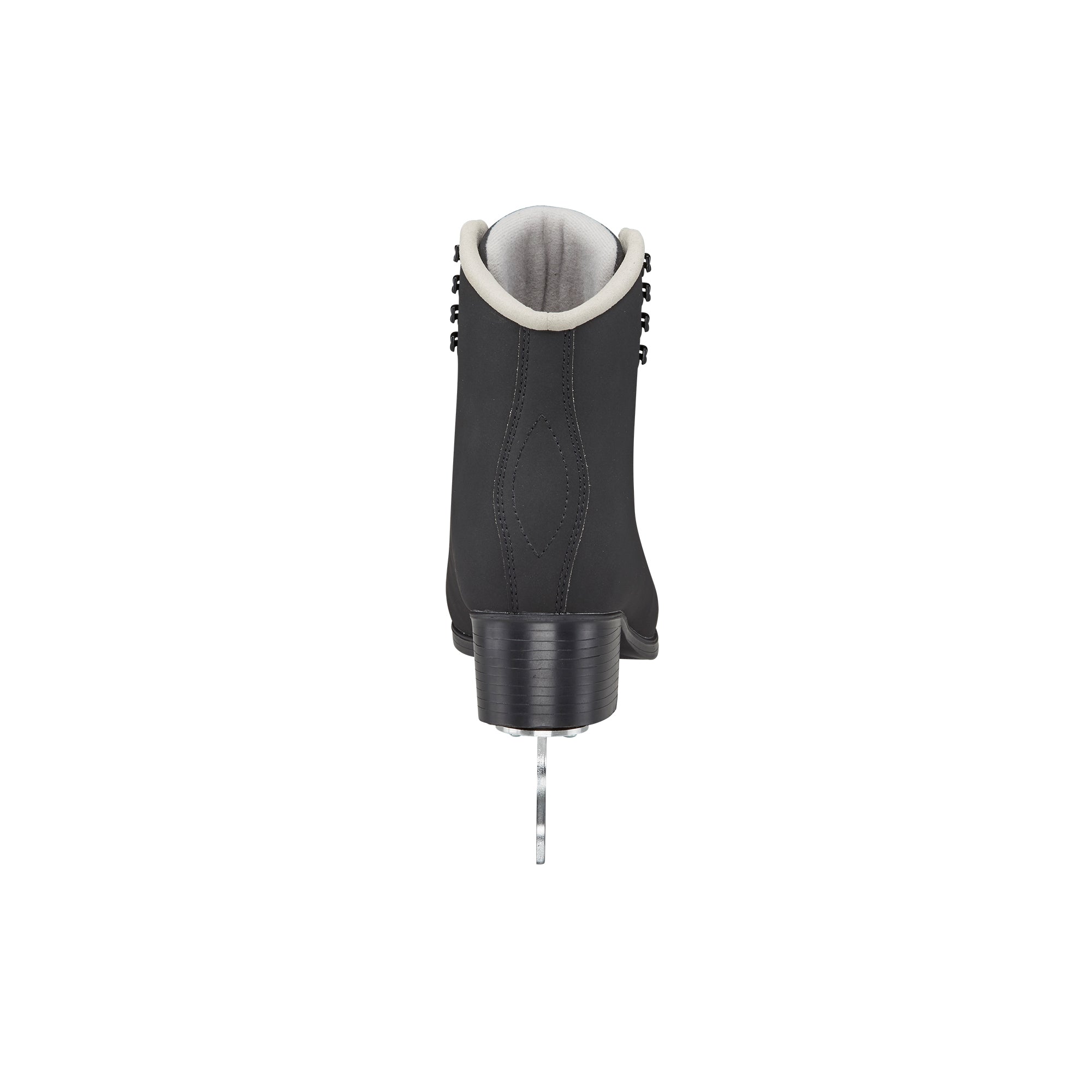 MYSTIQUE 1490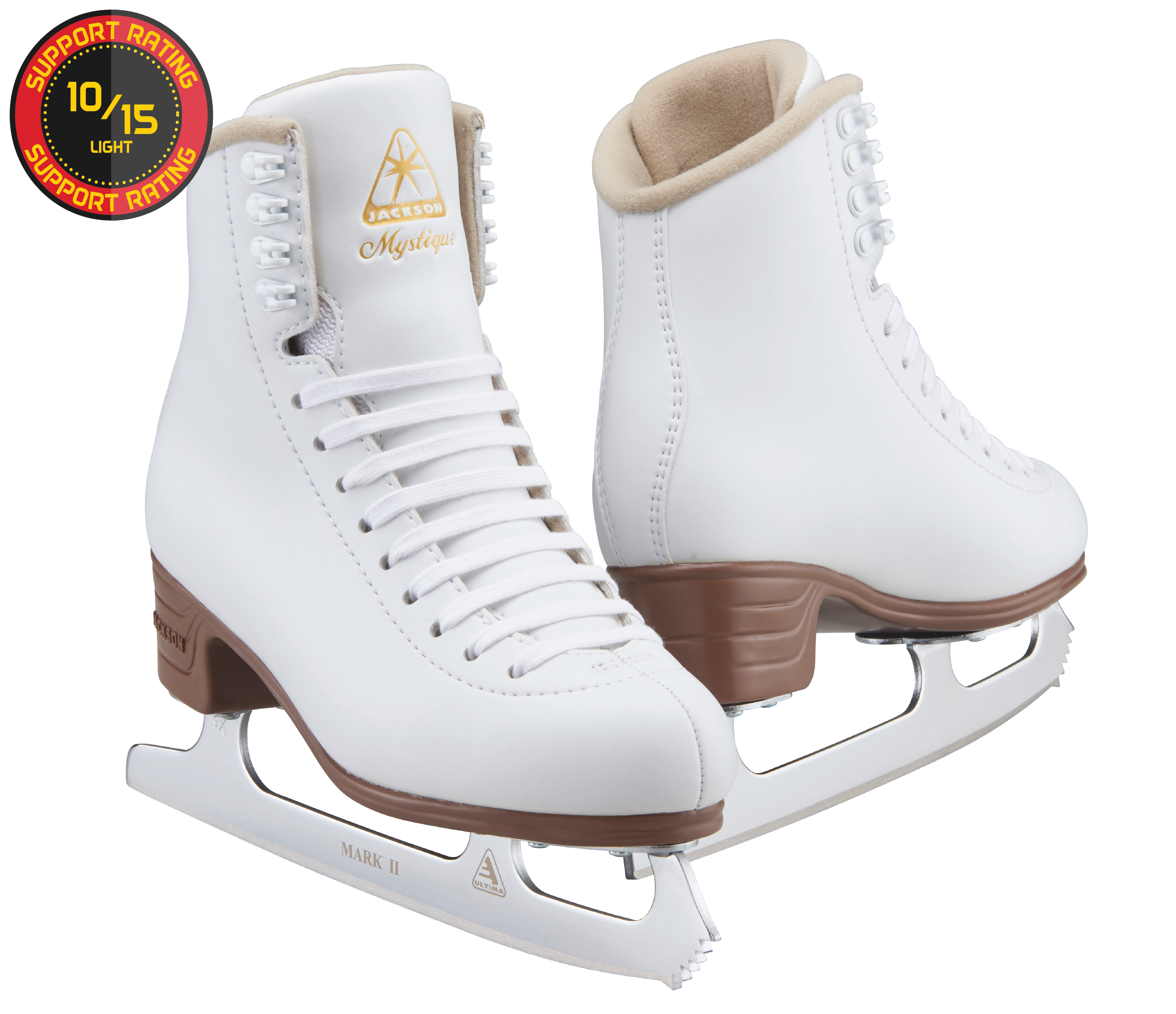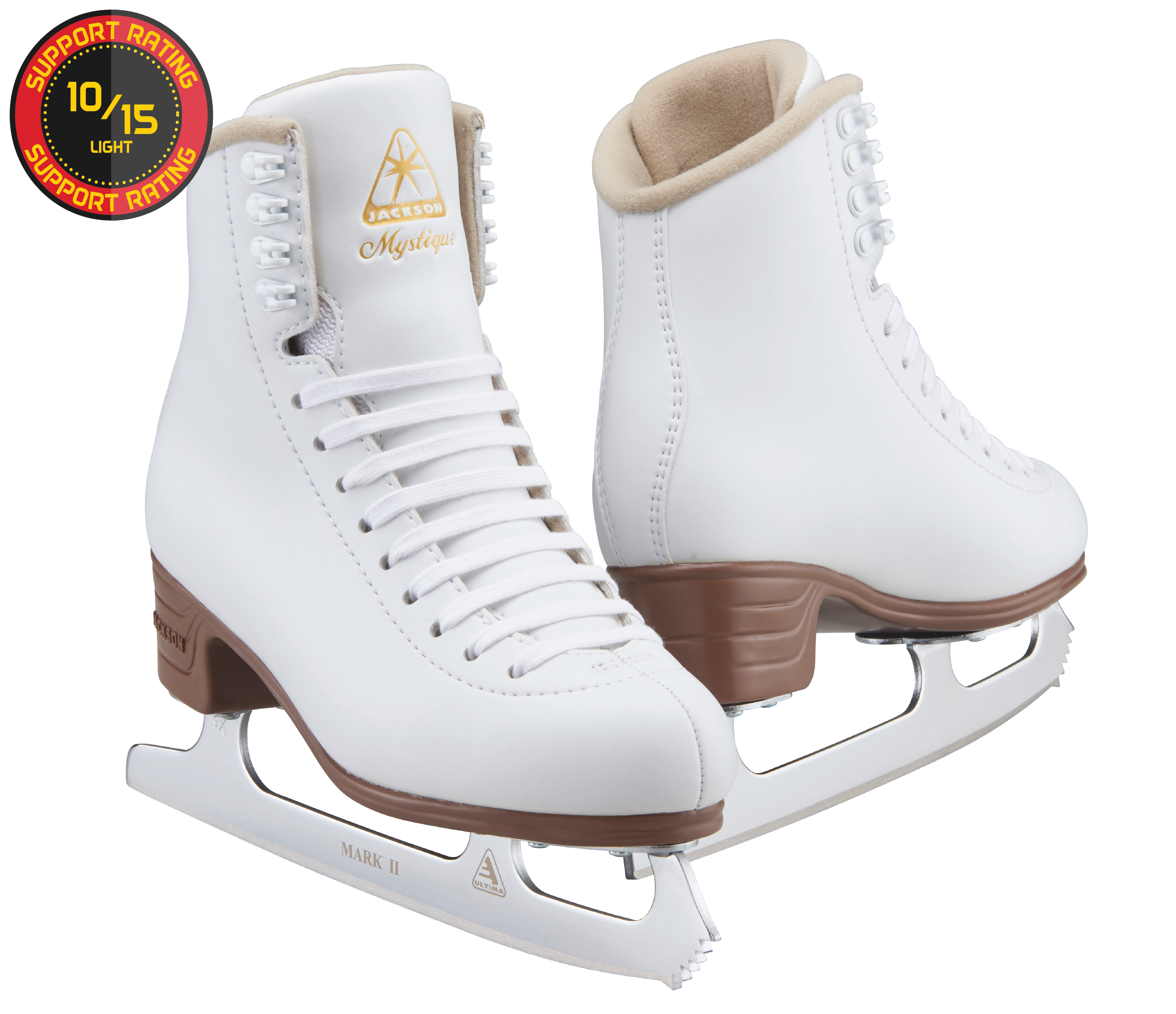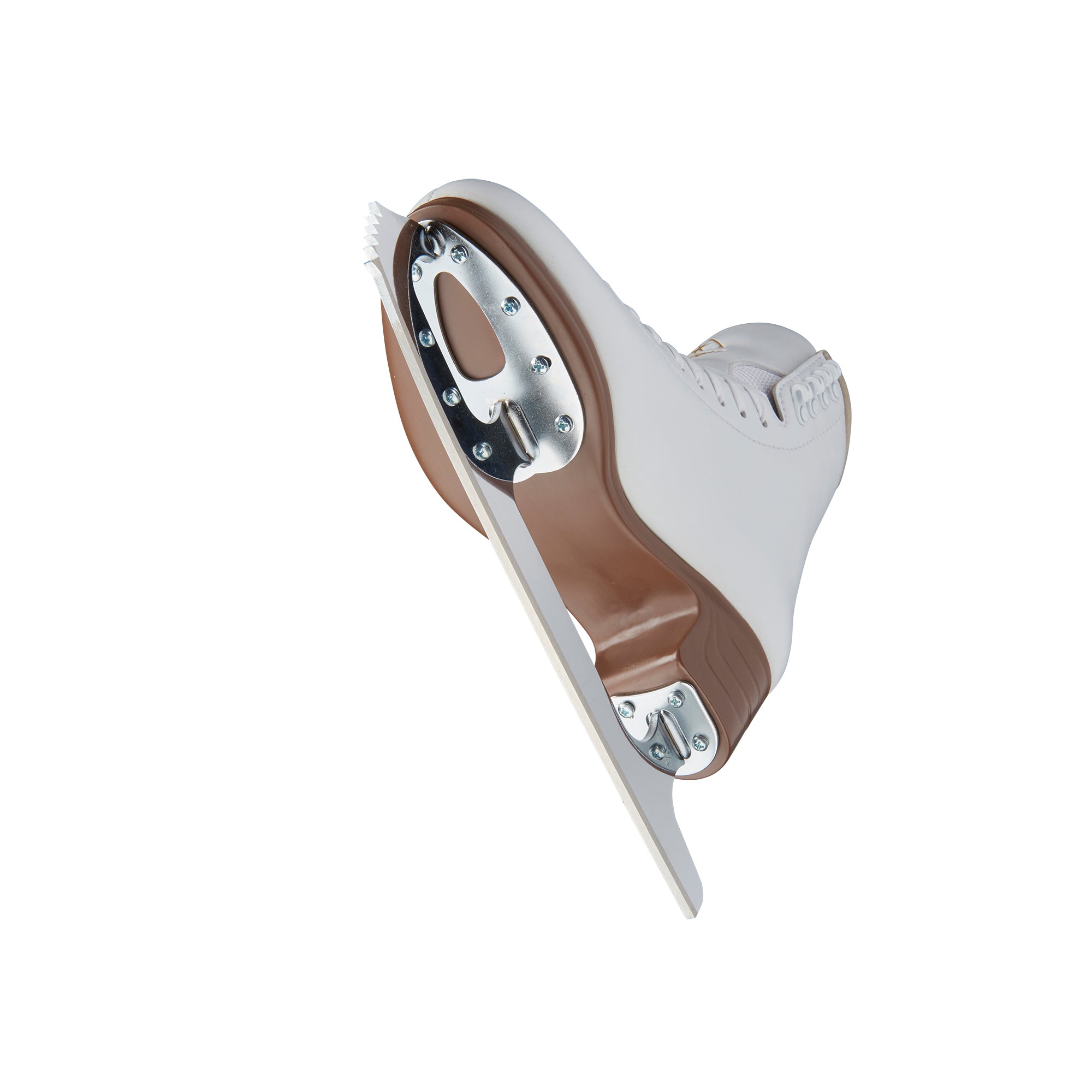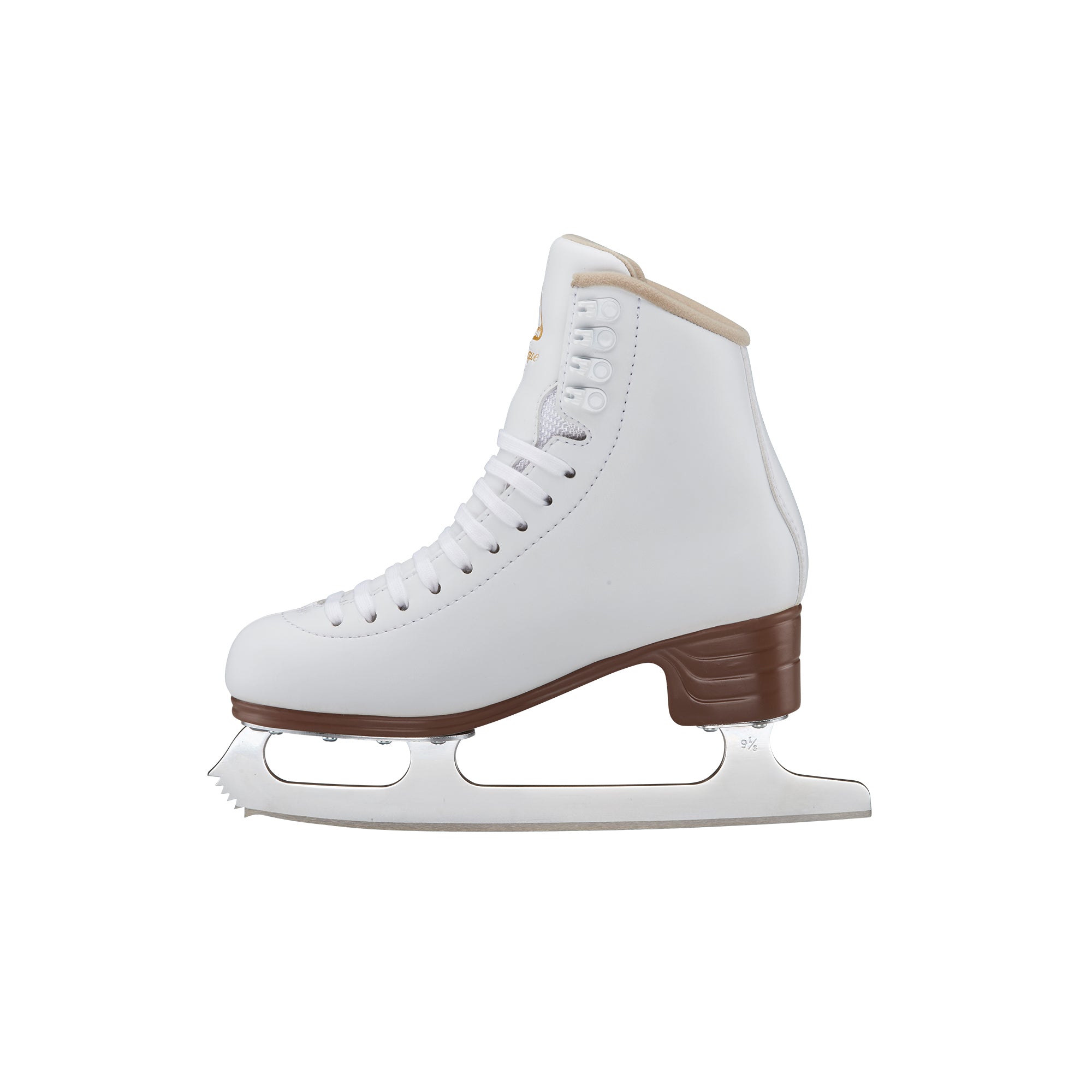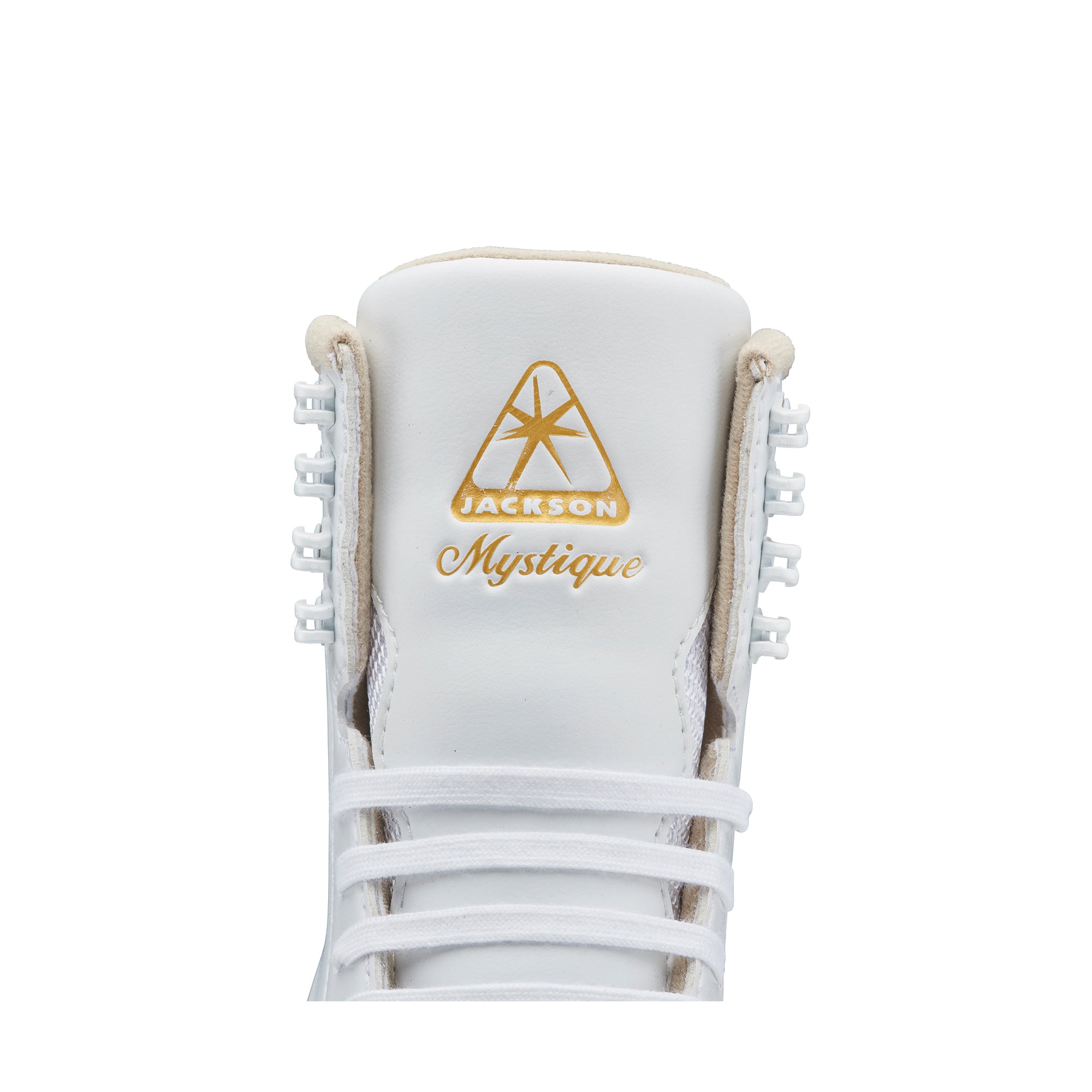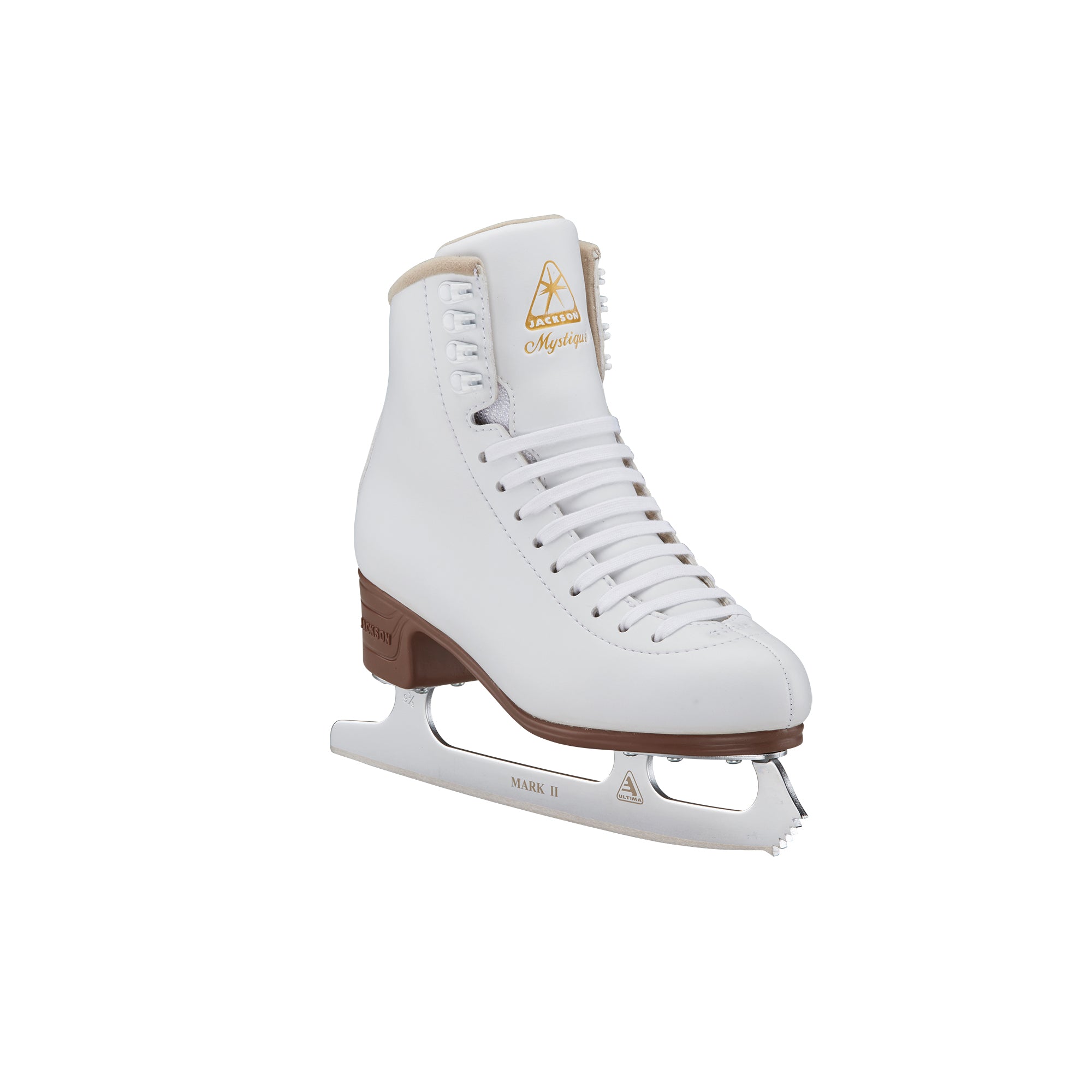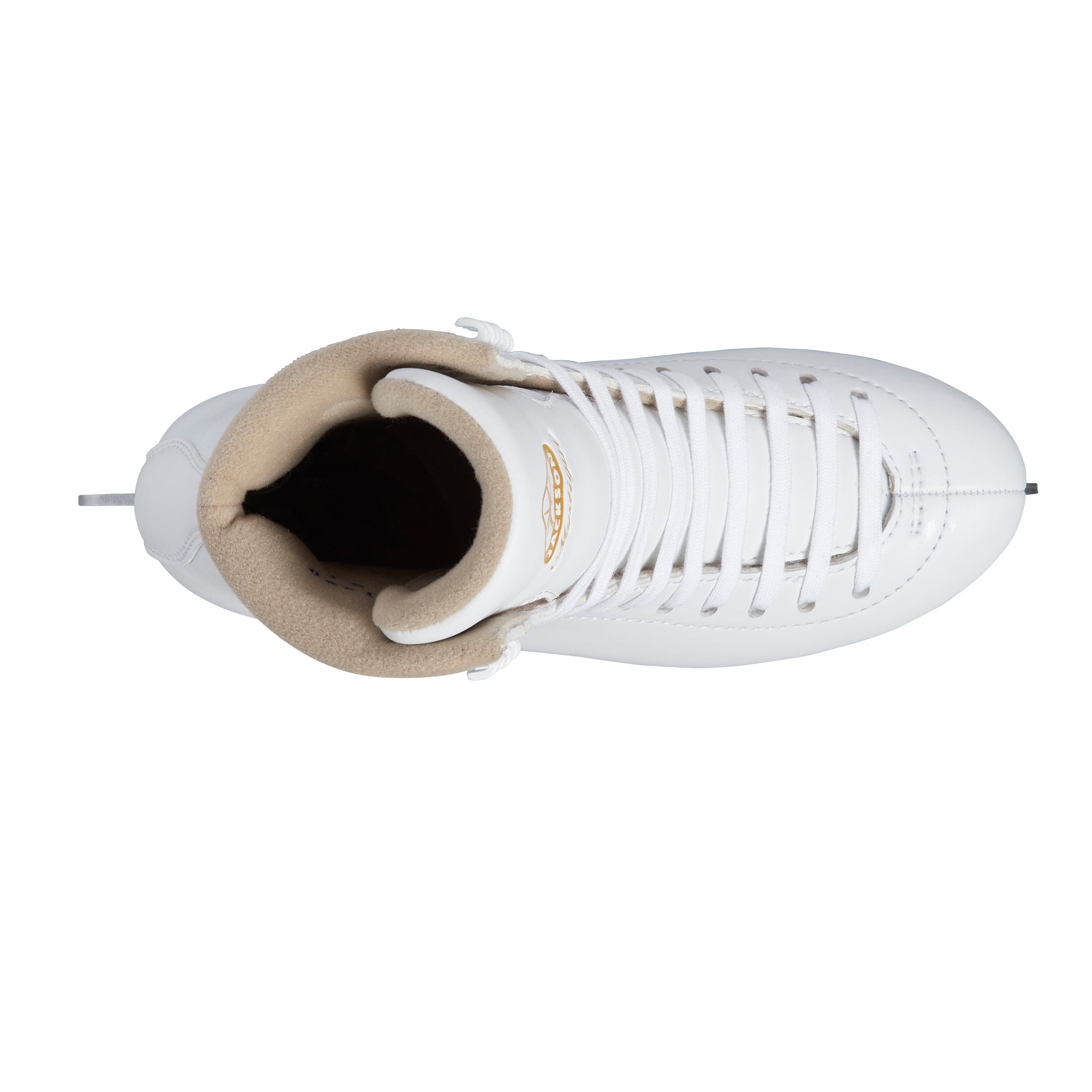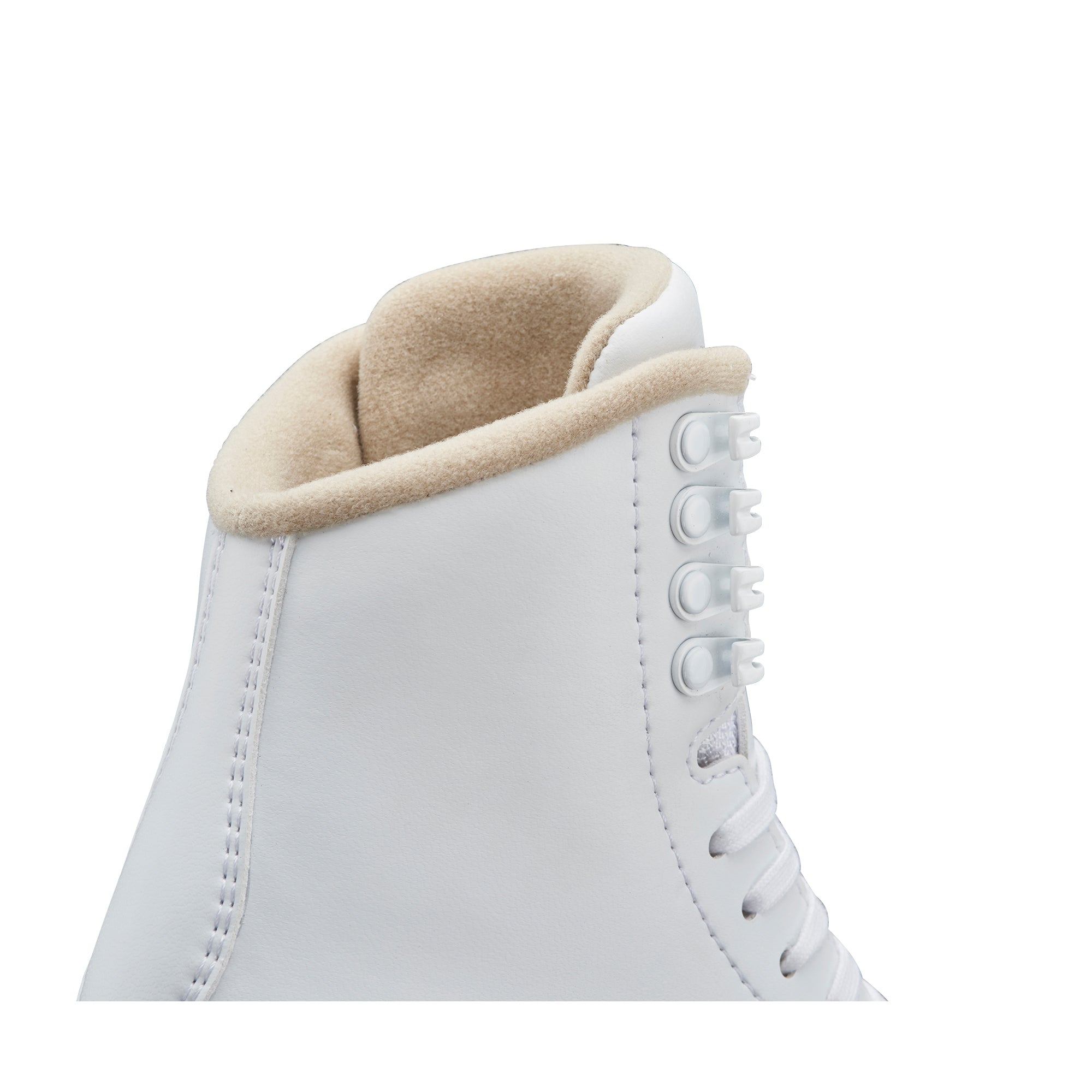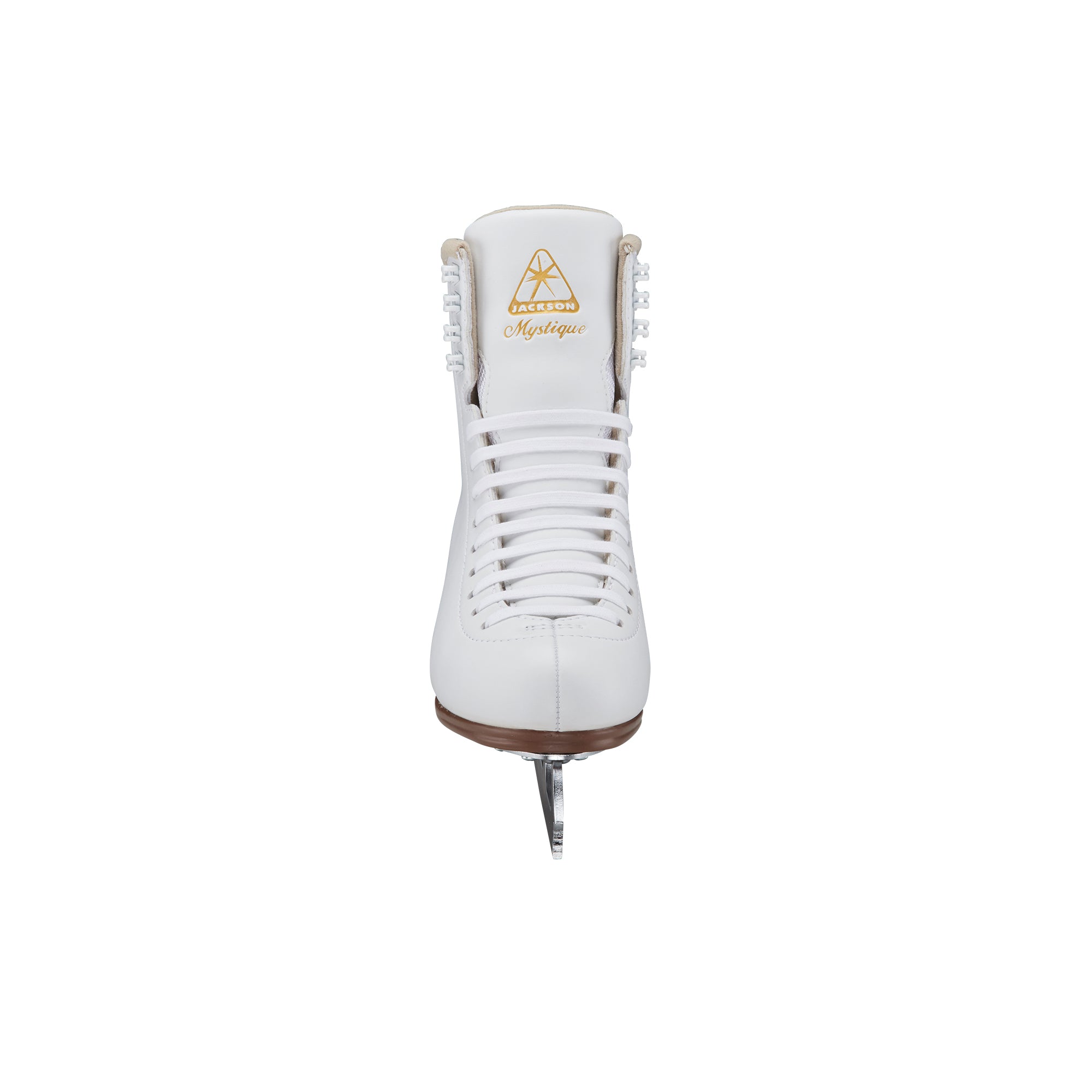 MYSTIQUE 1592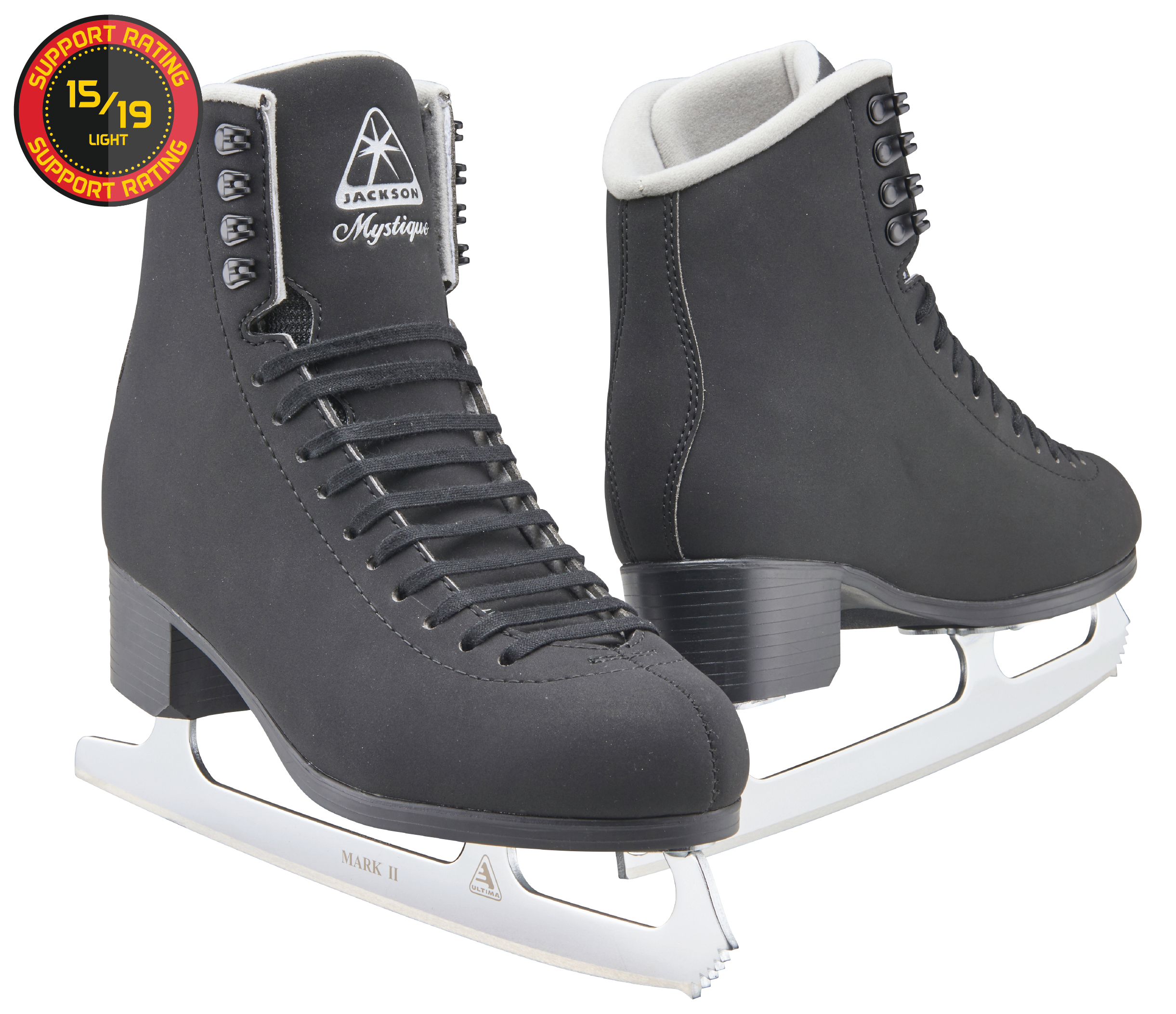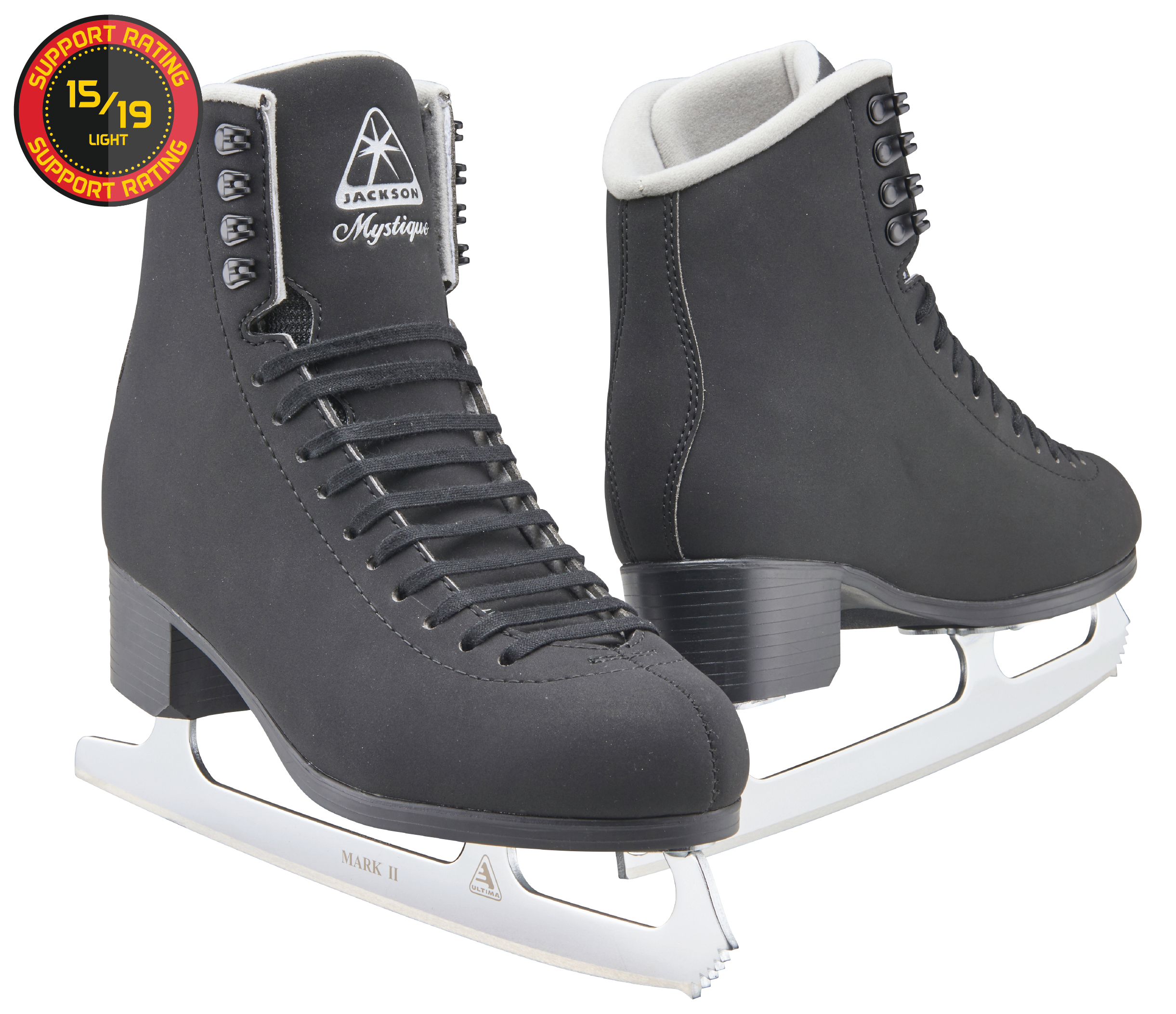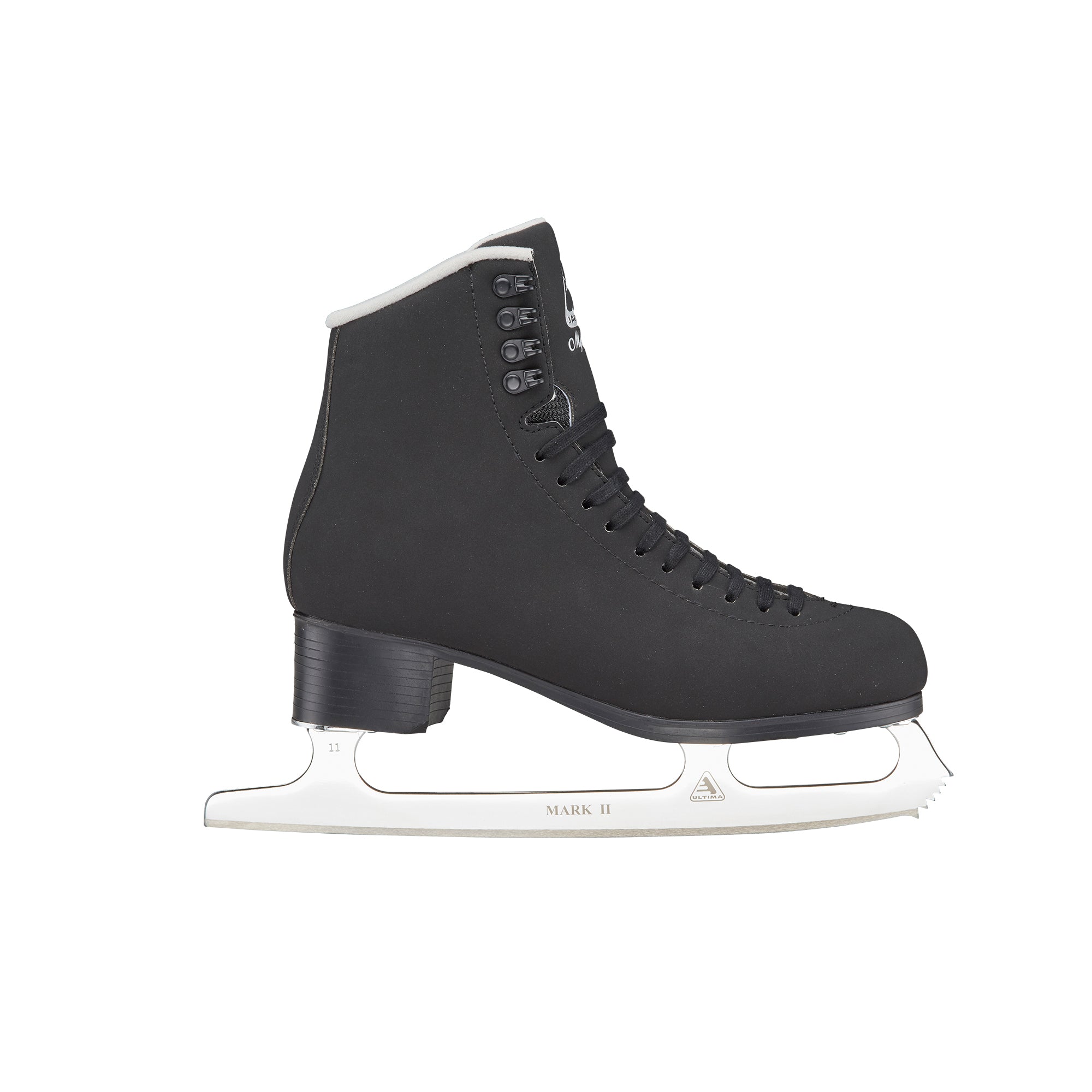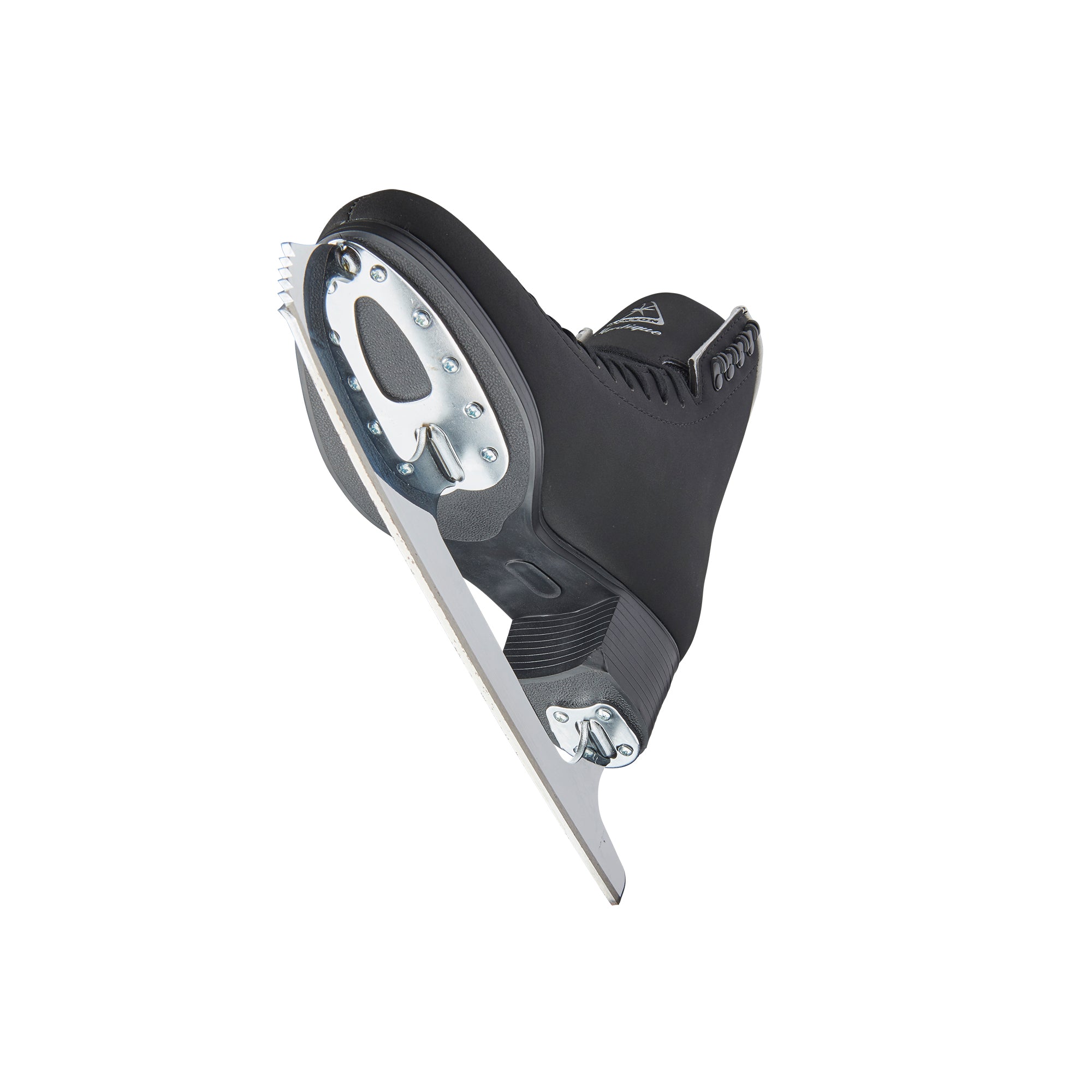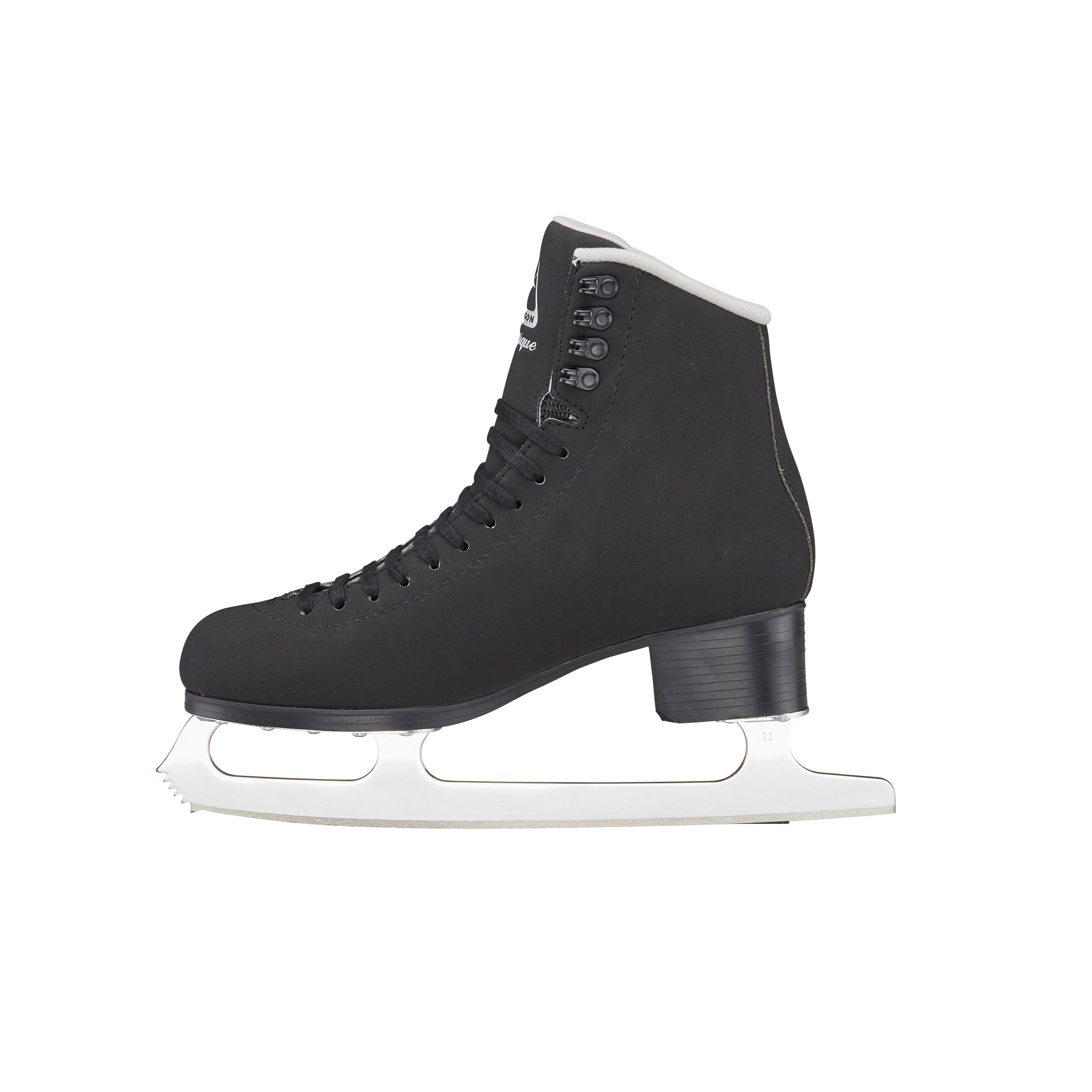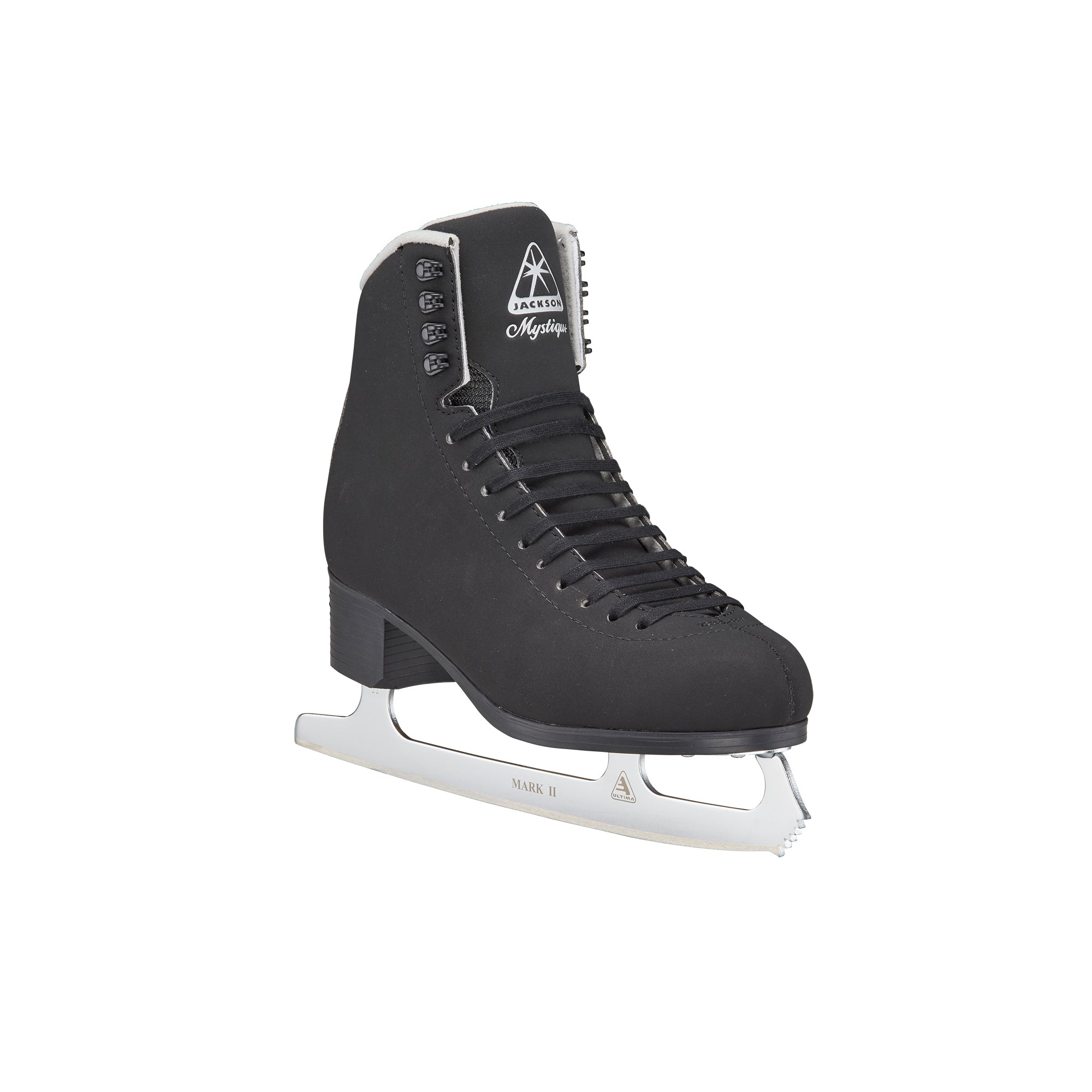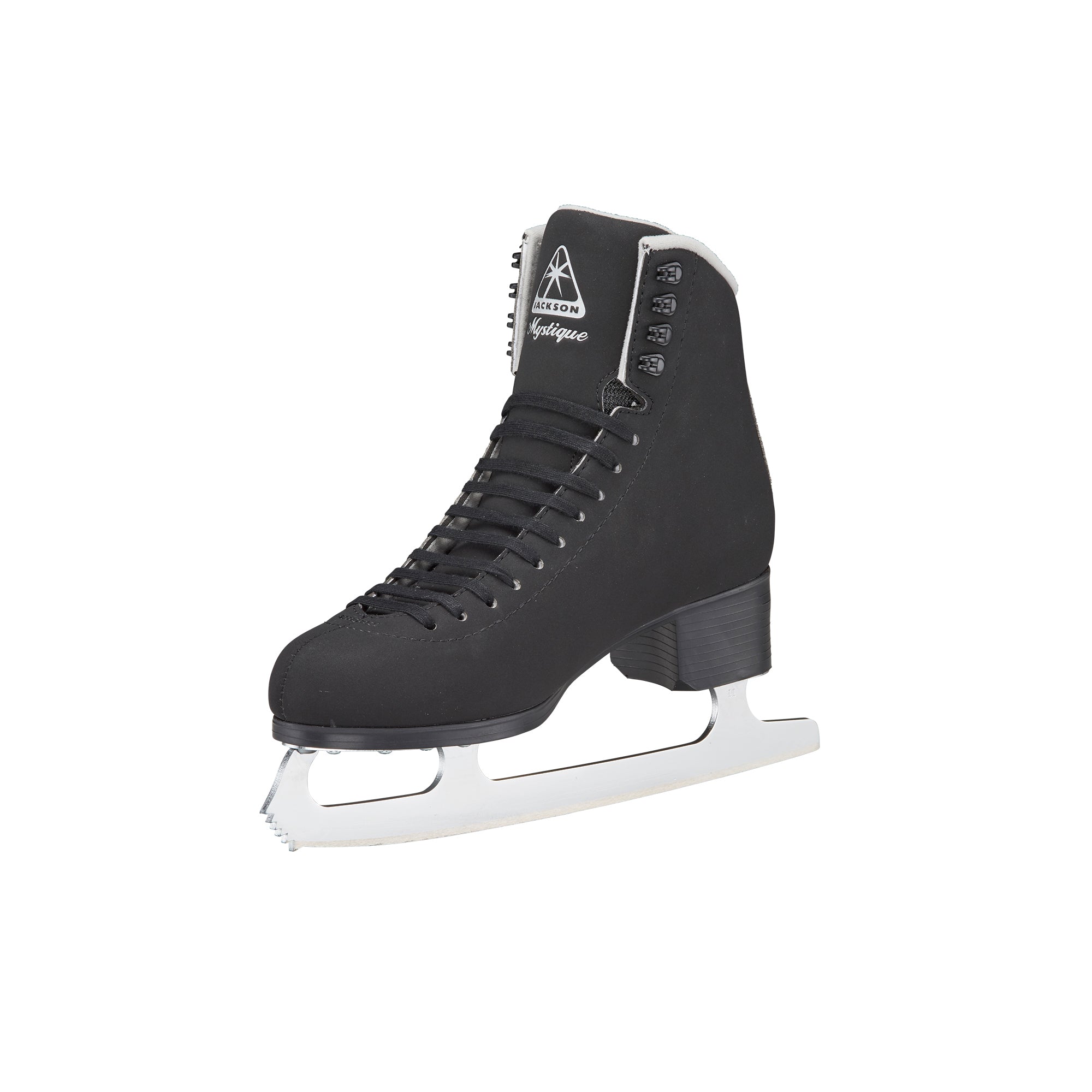 EXCEL 1290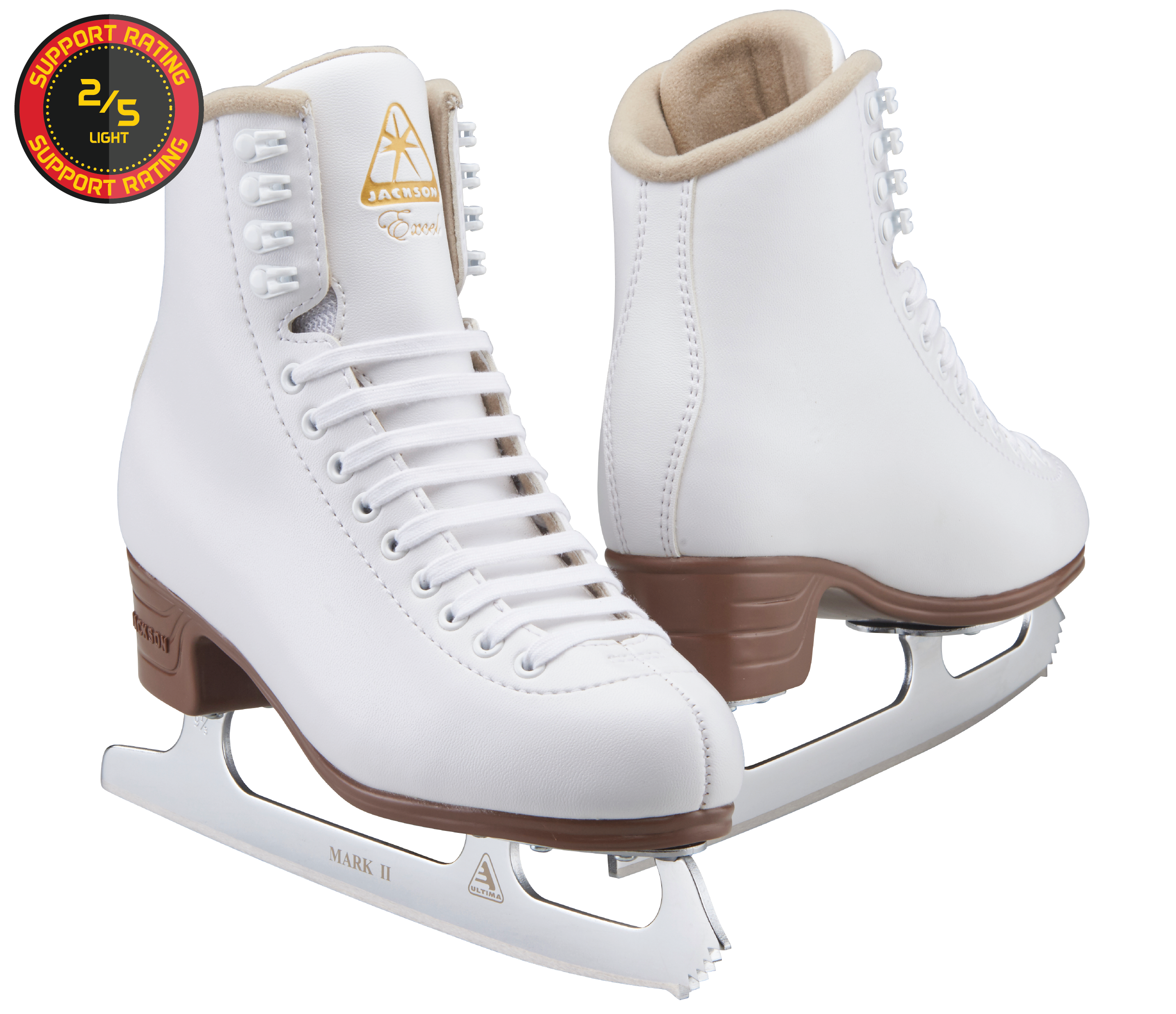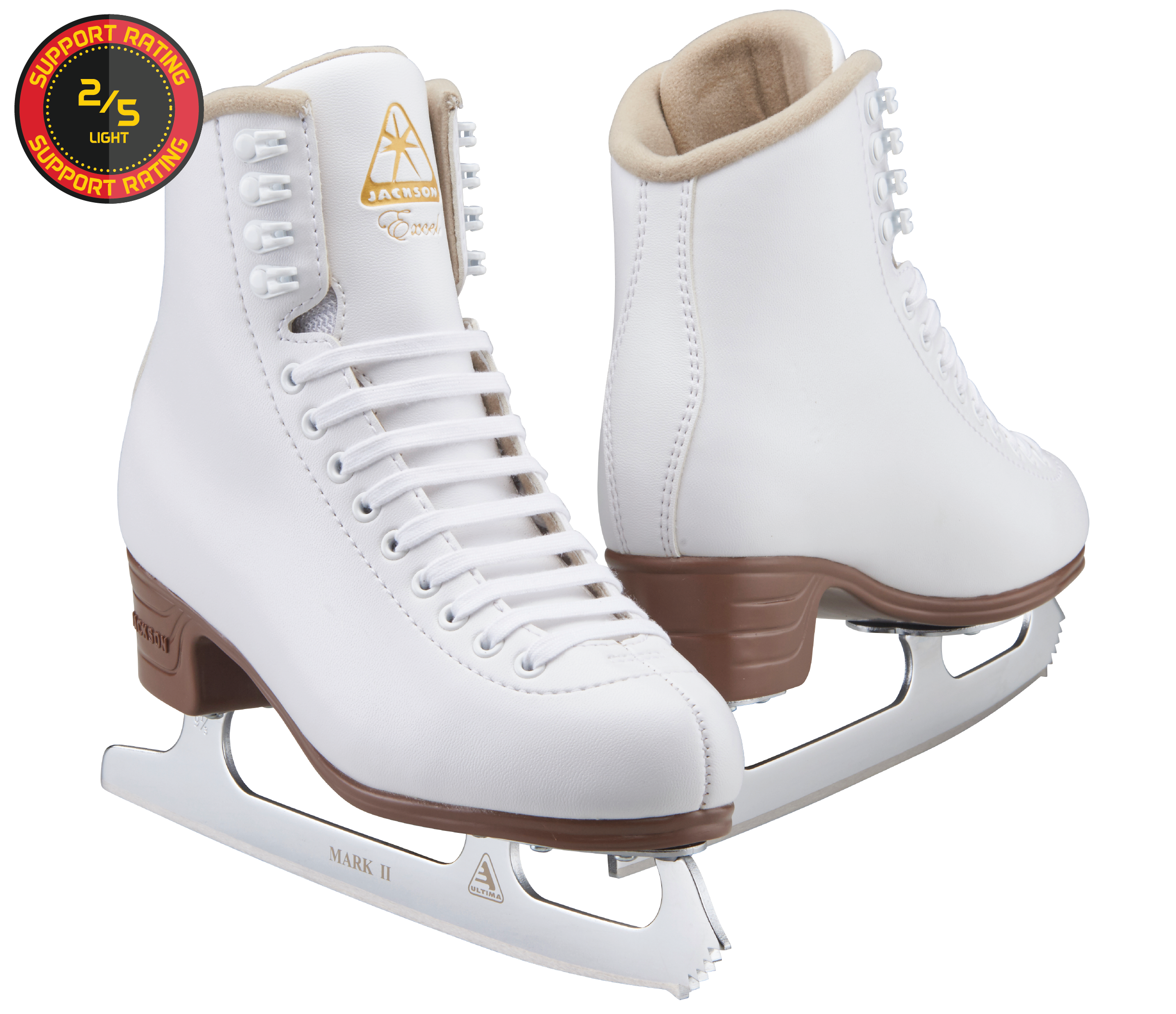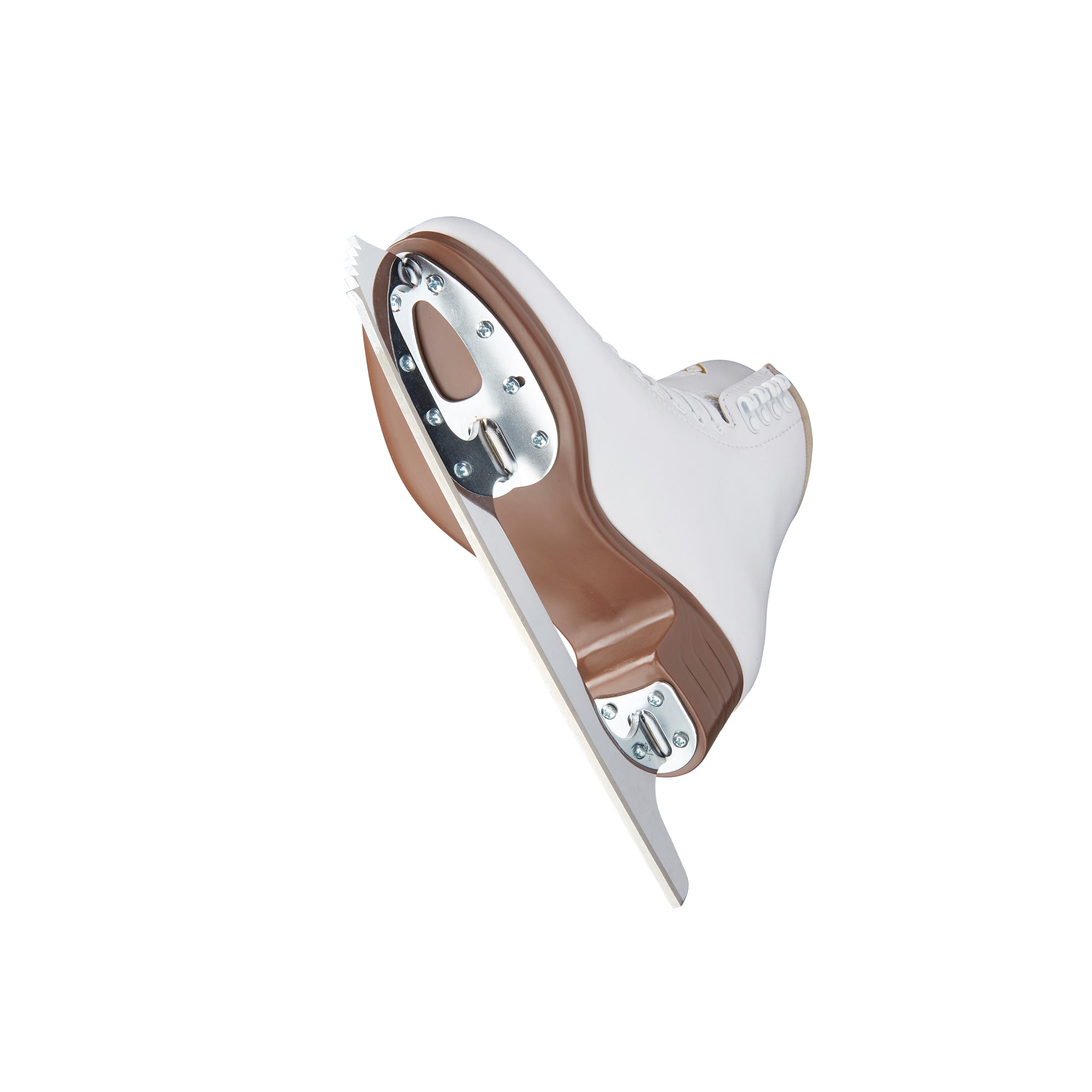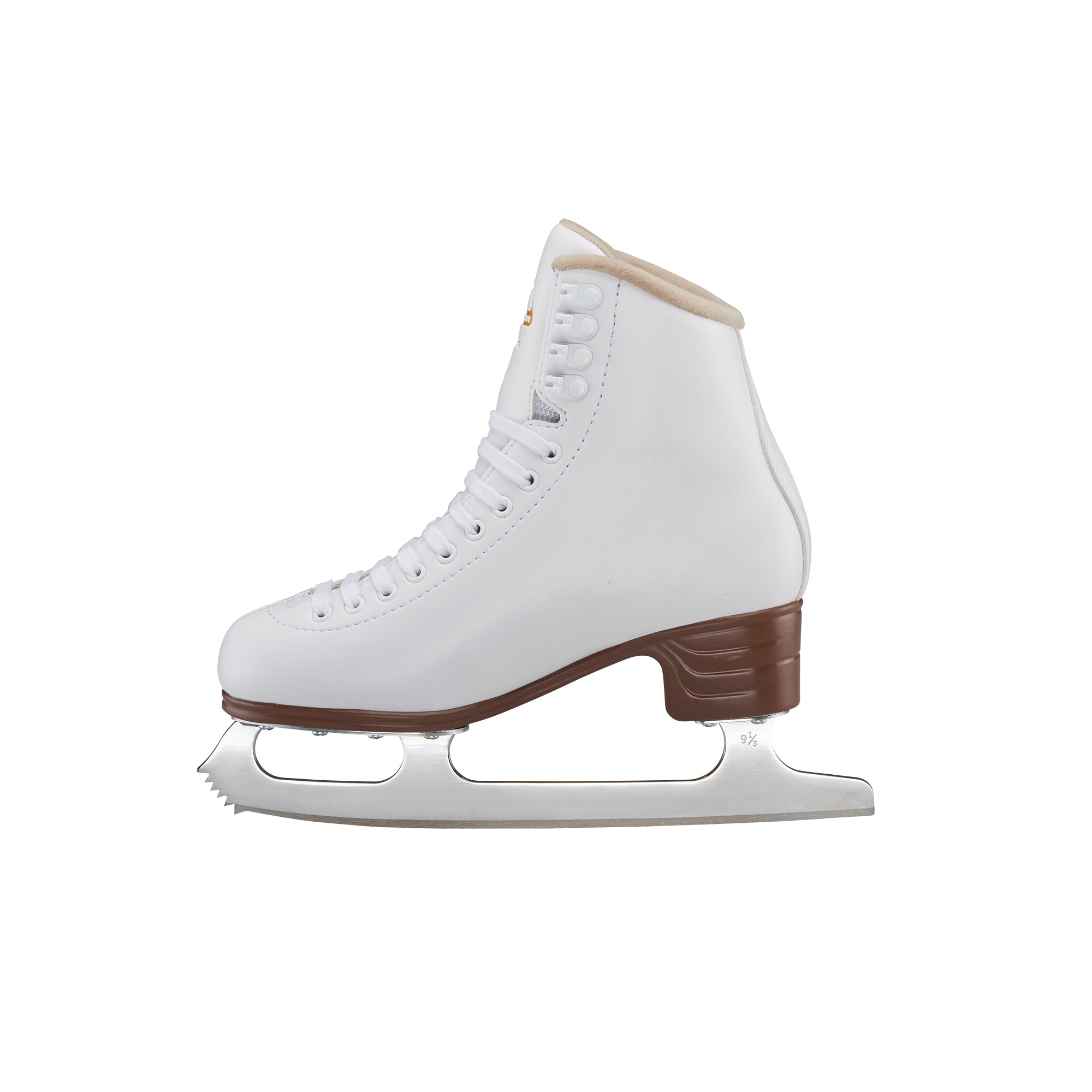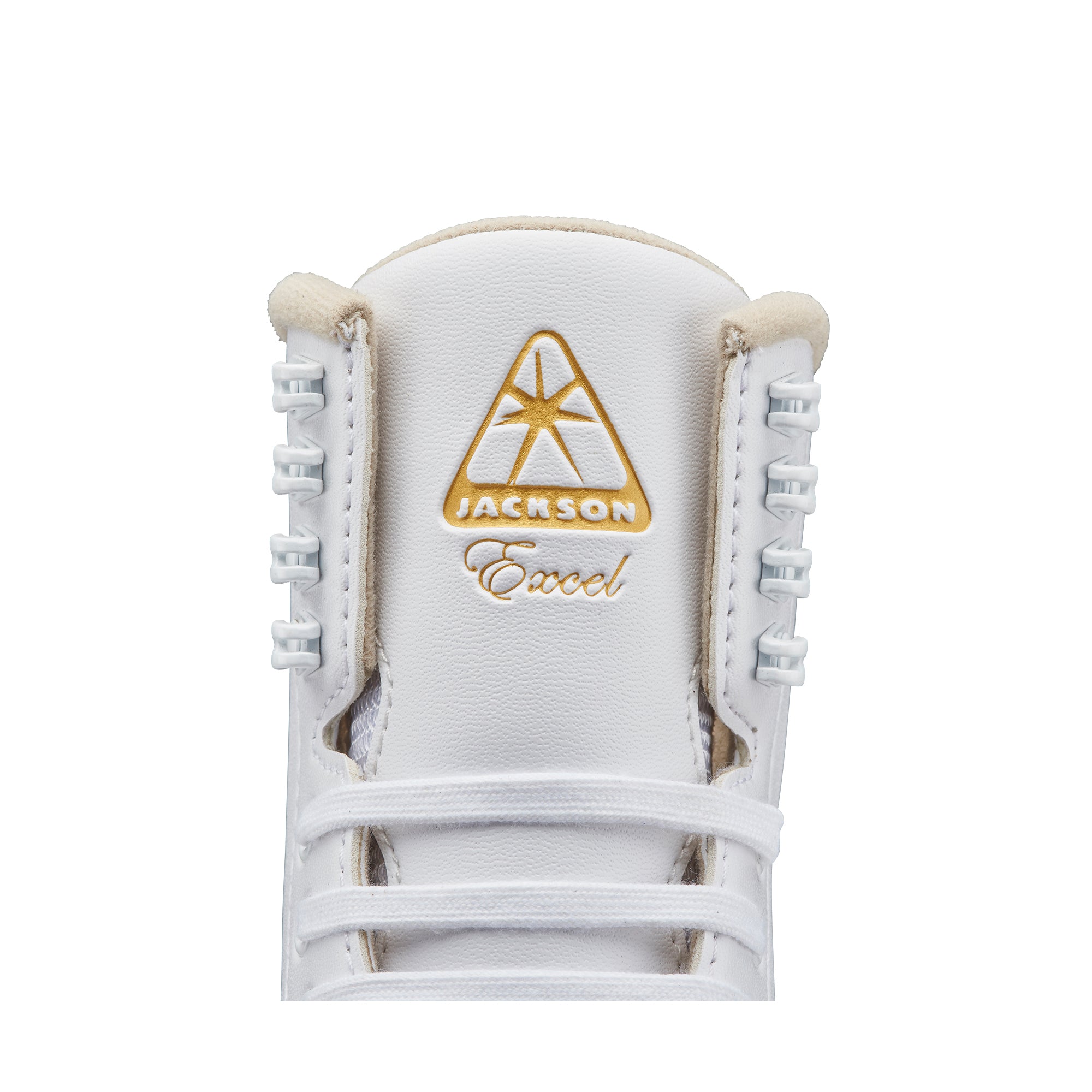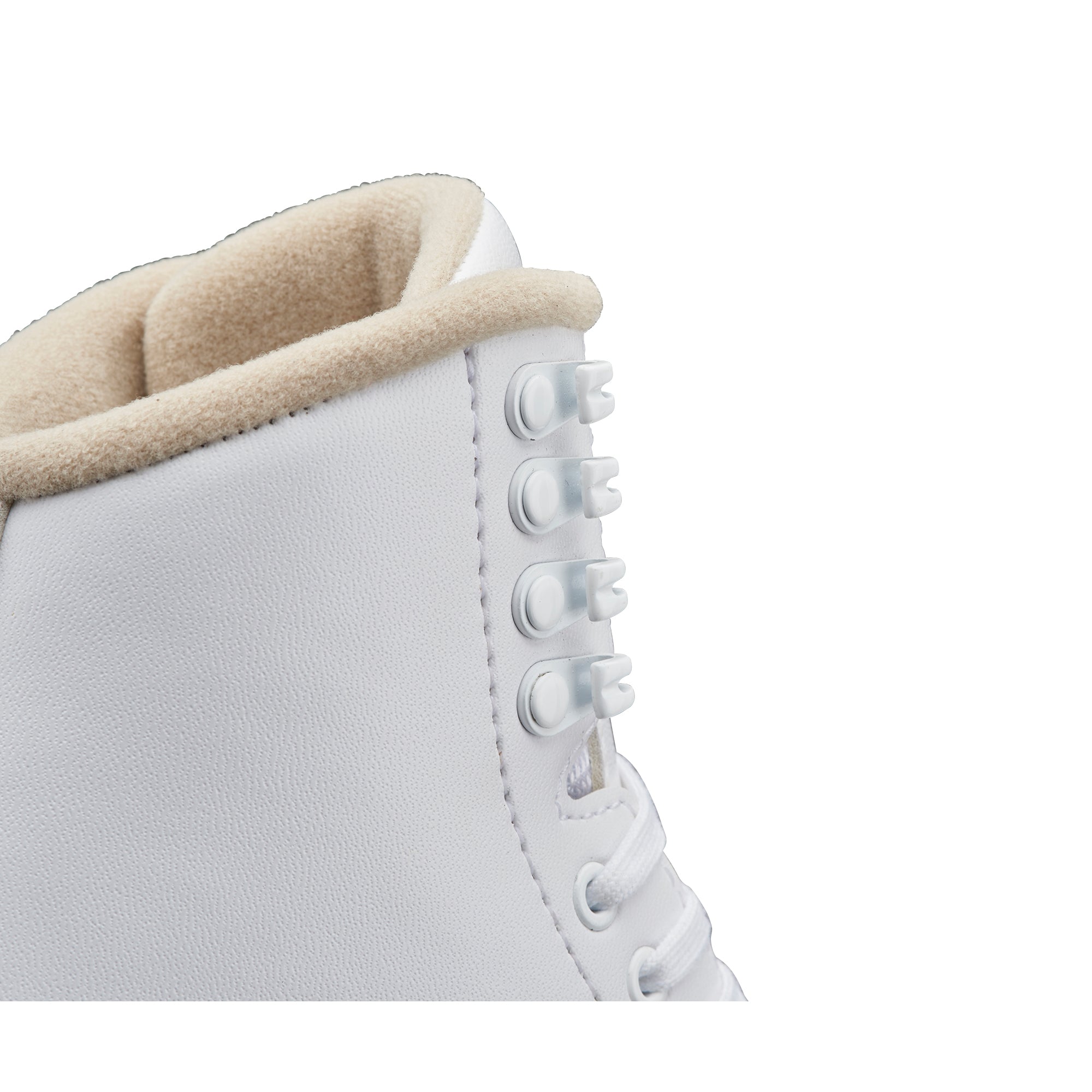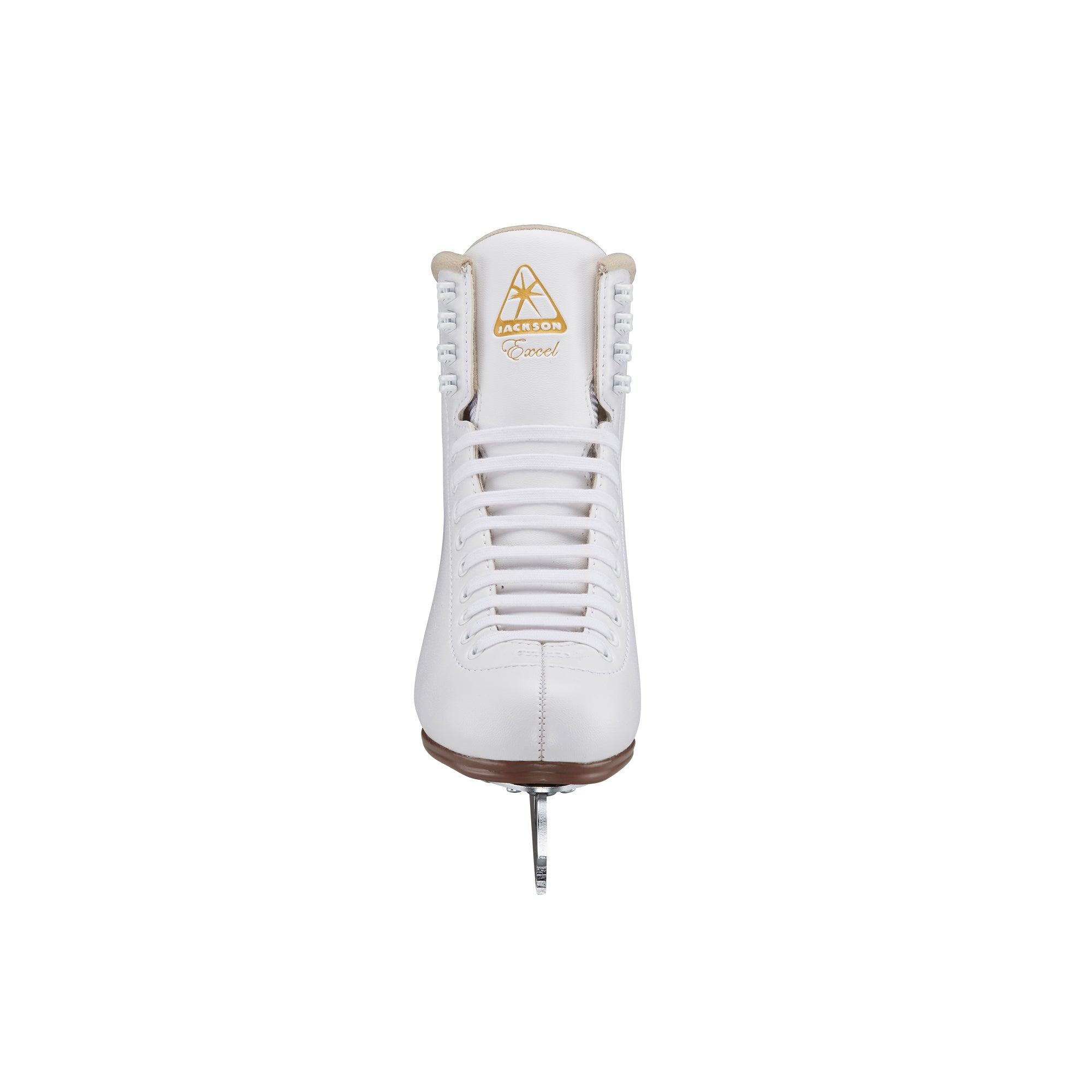 The Jackson Finesse Series is constructed from reinforced vinyl coated uppers to provide strength, support, and durability. Padded felt covered tongues deliver comfort and support, reinforced eyelets ensure durability. A stylish, maintenance free PVC sole with riveted Mark I blades for added security.
JS450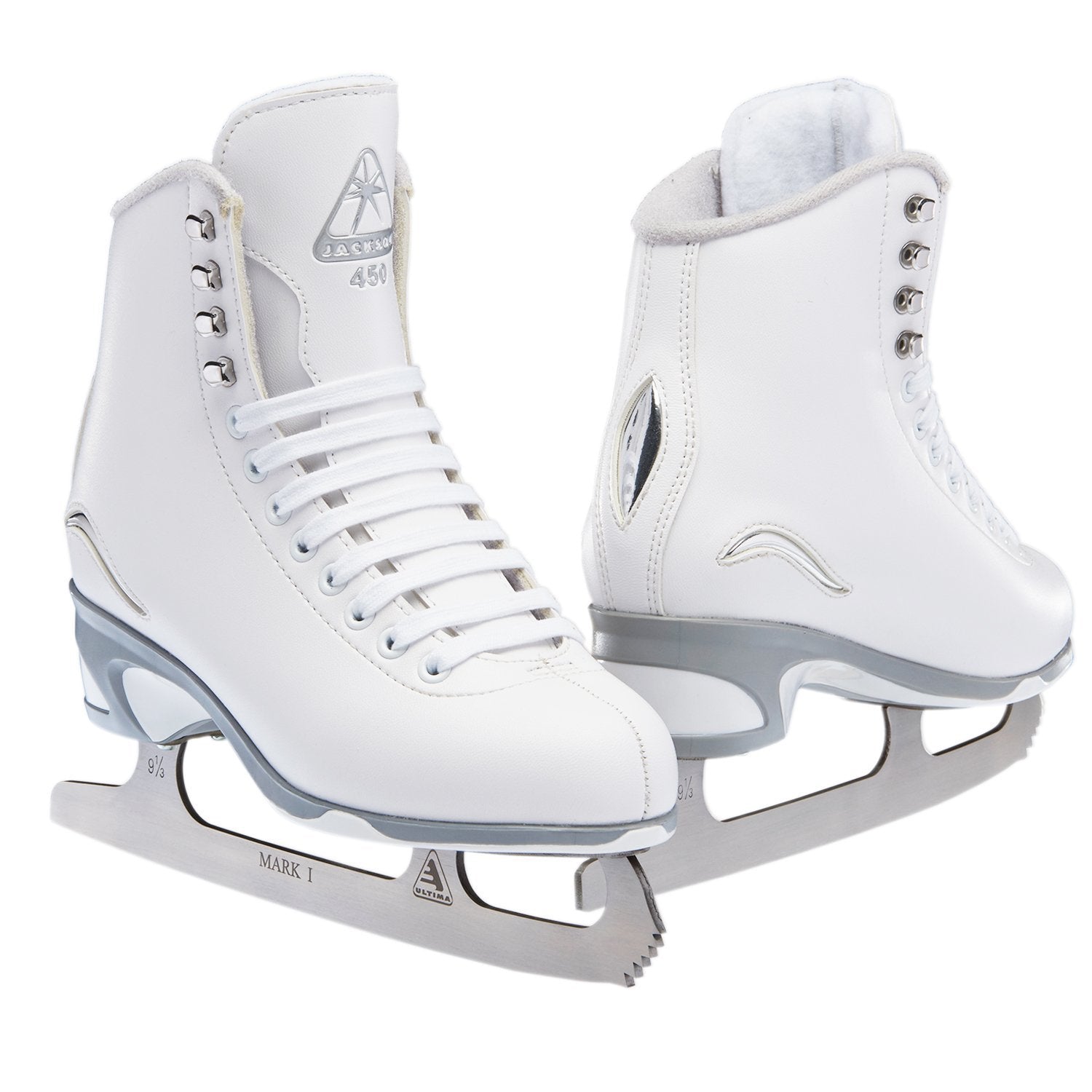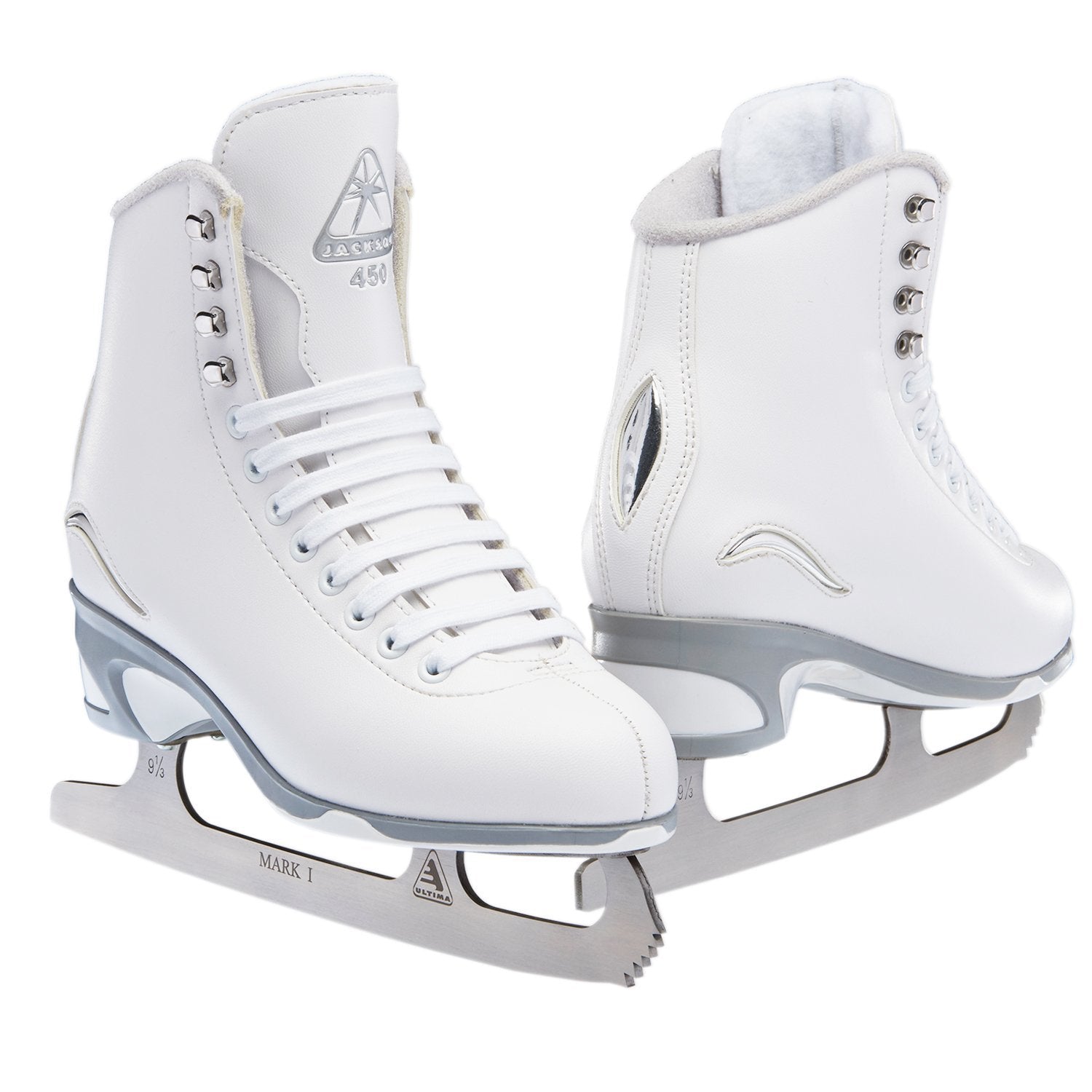 JS452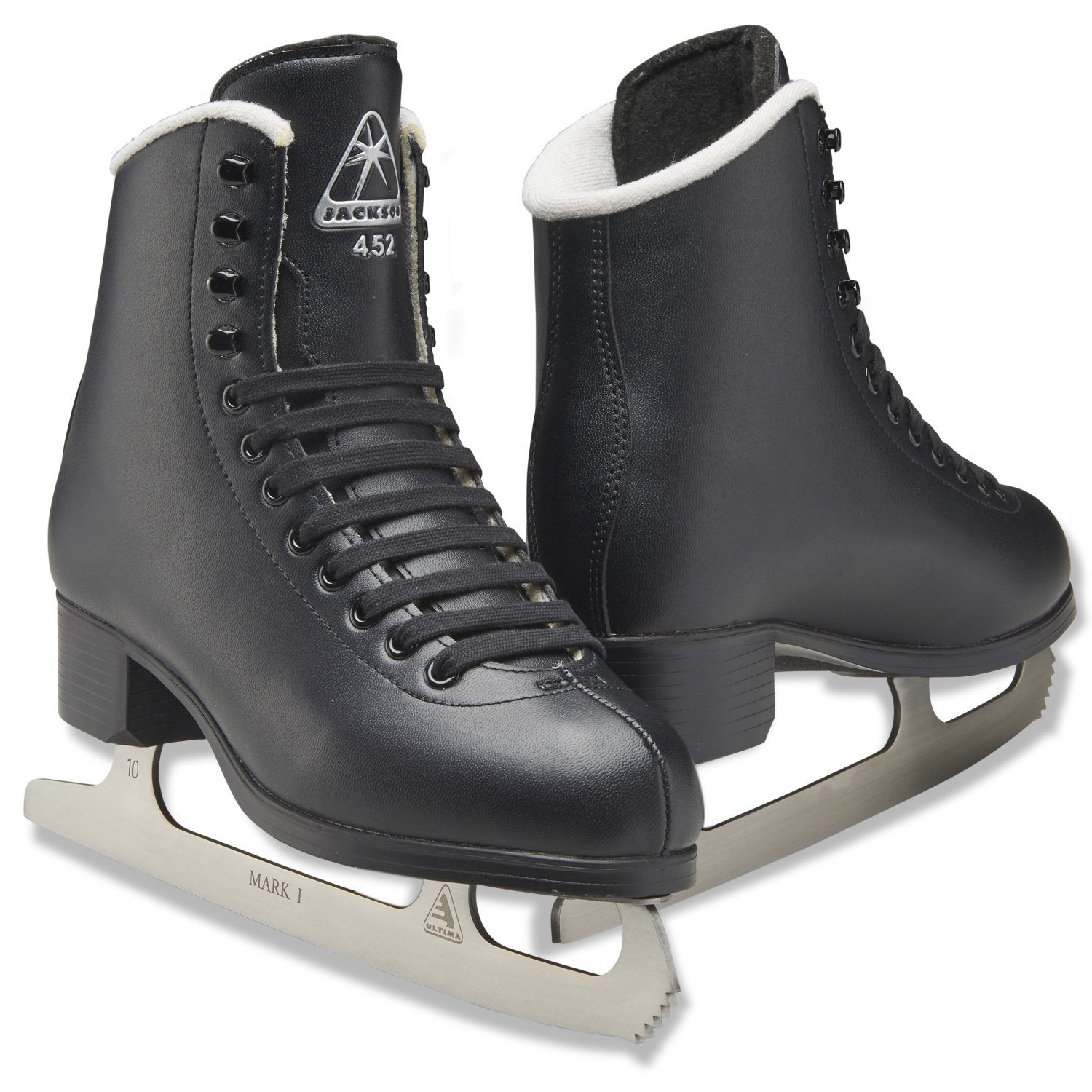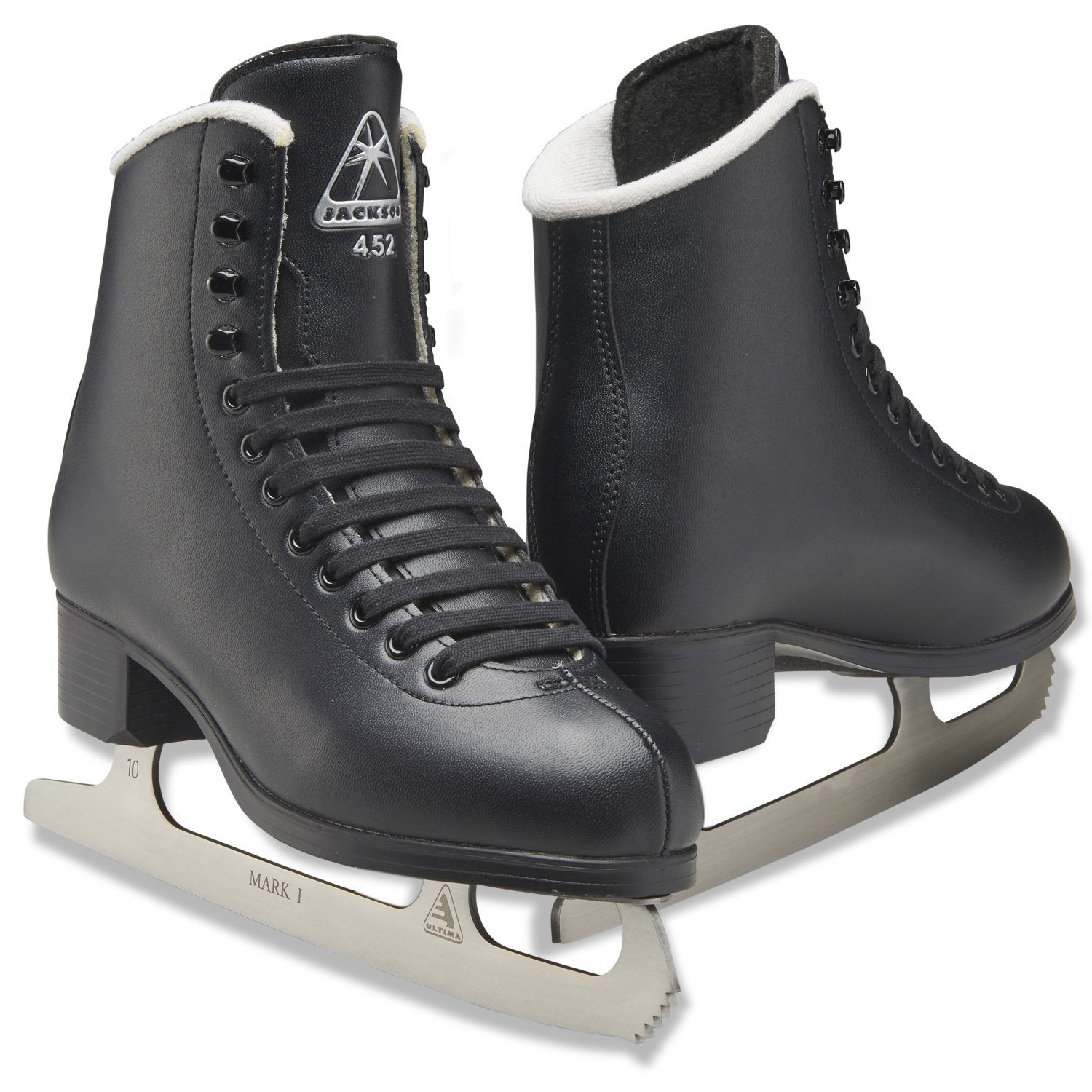 JS150
JS160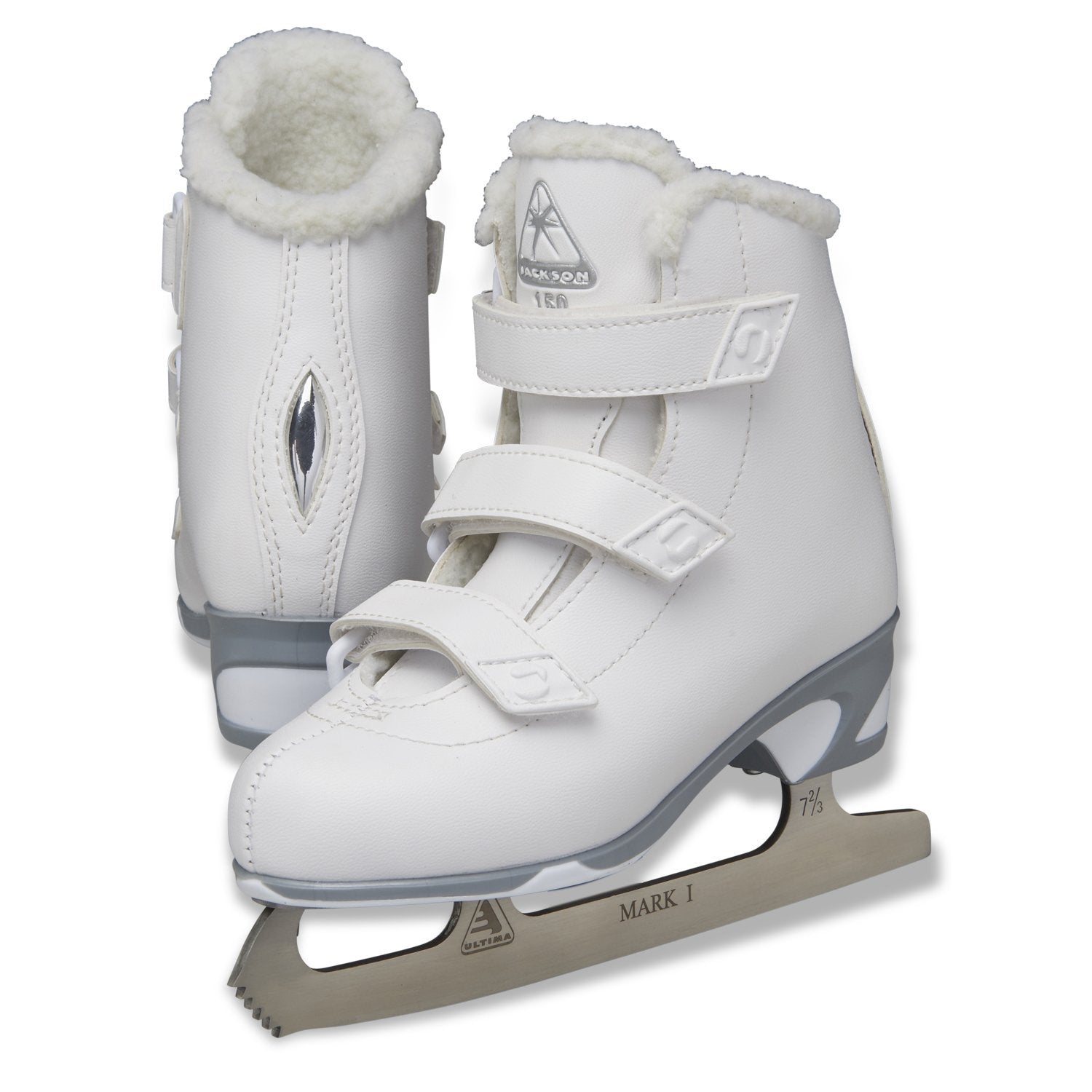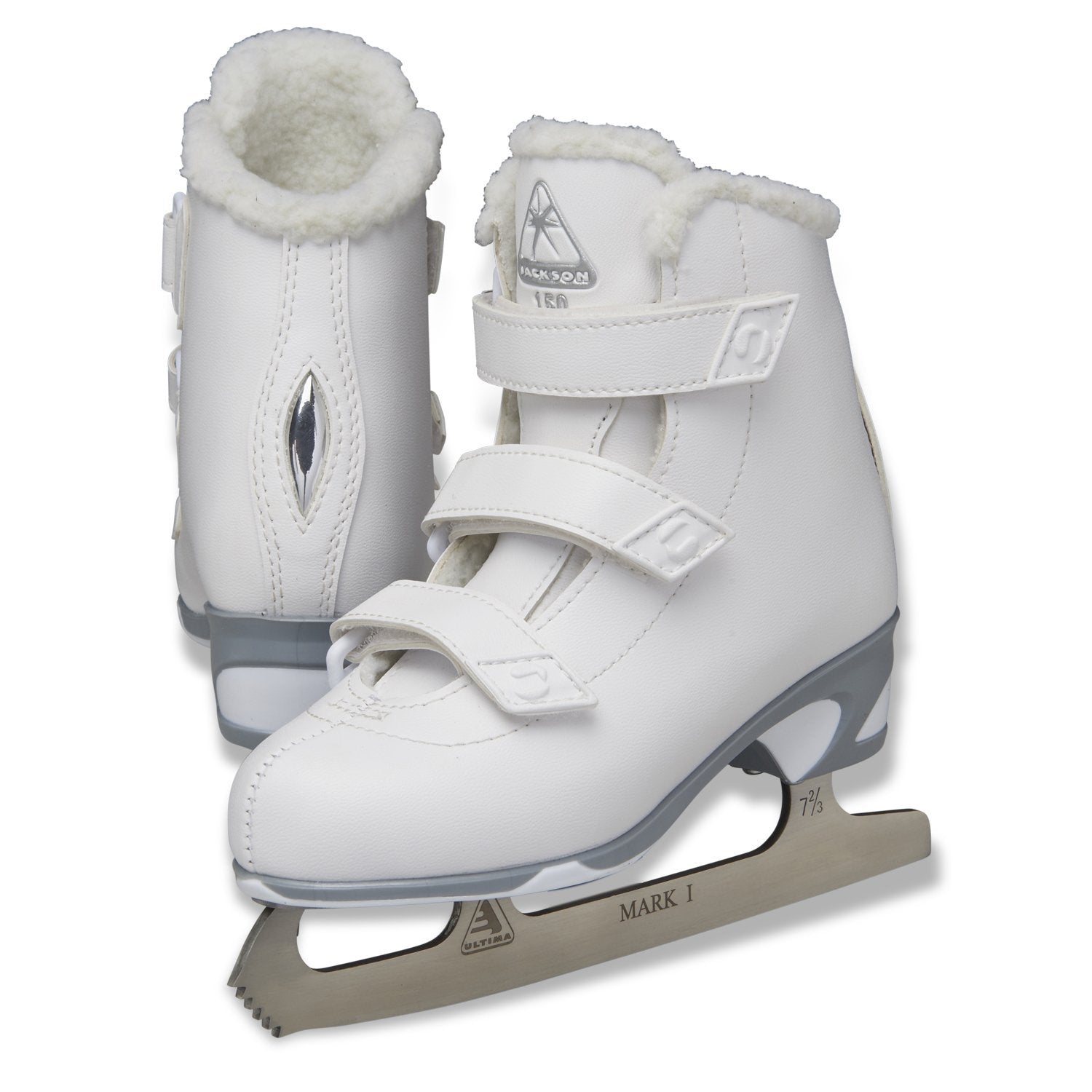 SOFTSKATE
• Synthetic upper and tongue, fully lined with cushy foam padding for comfort
• Available in choice of colours
• Ultima Mark I Figure Blade attached
JS180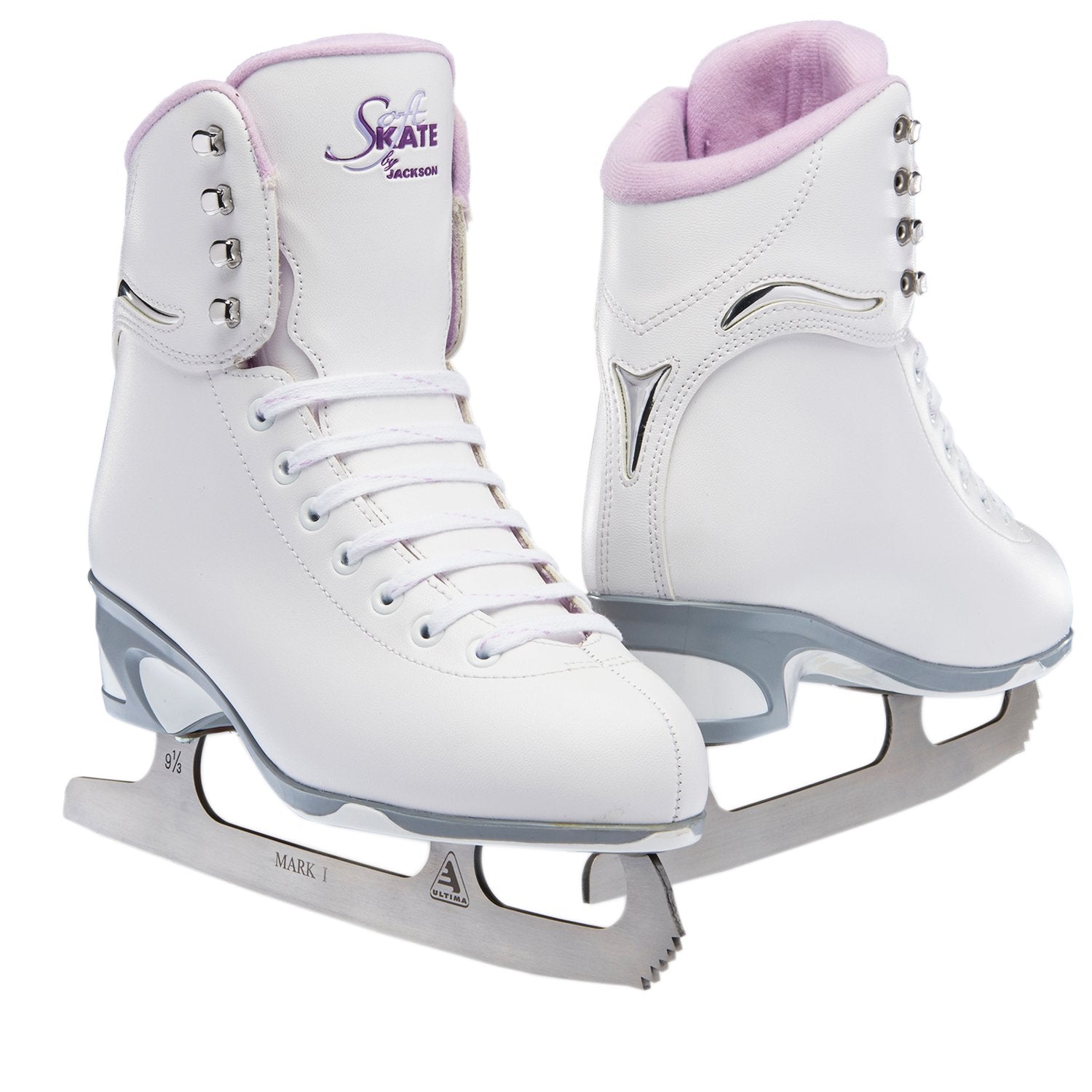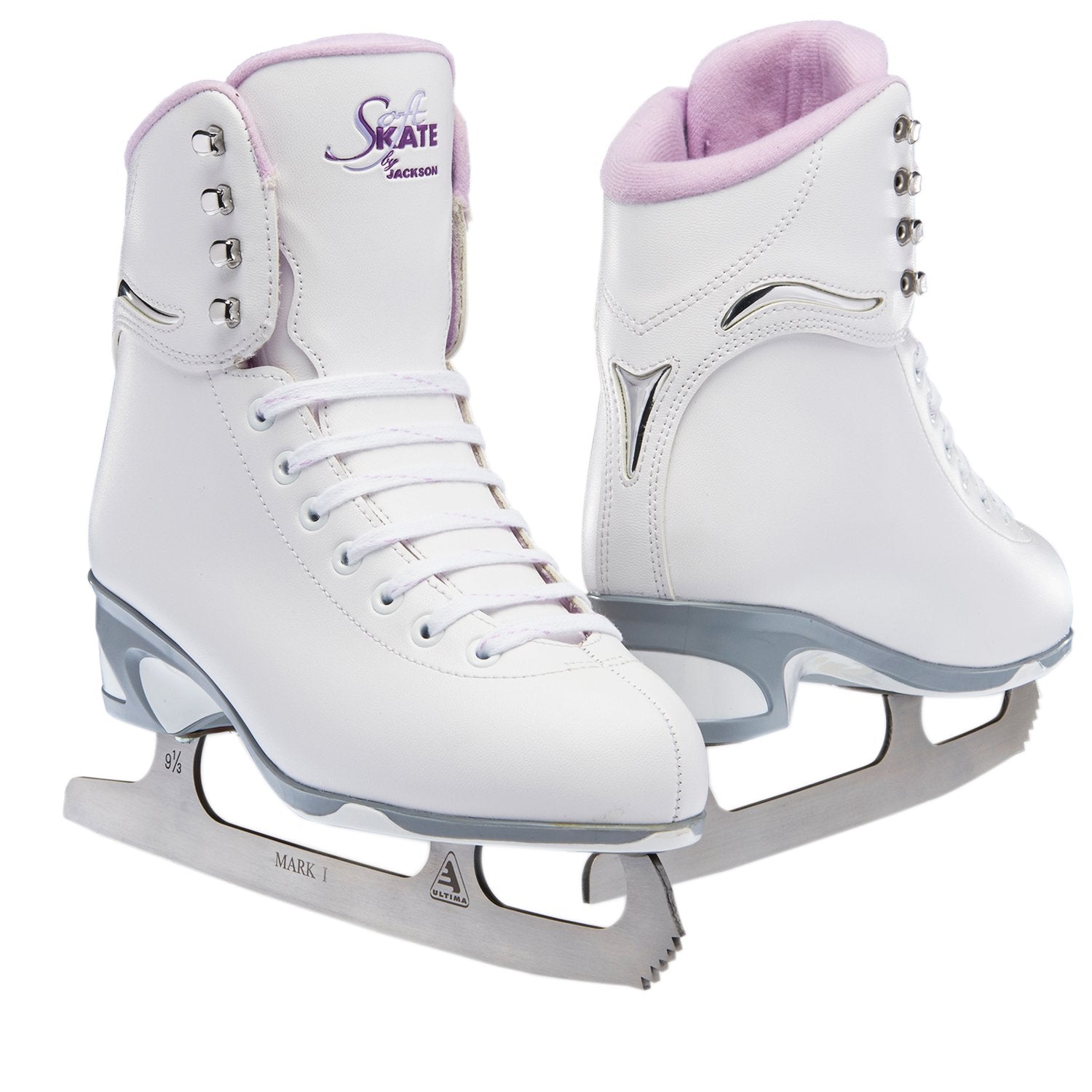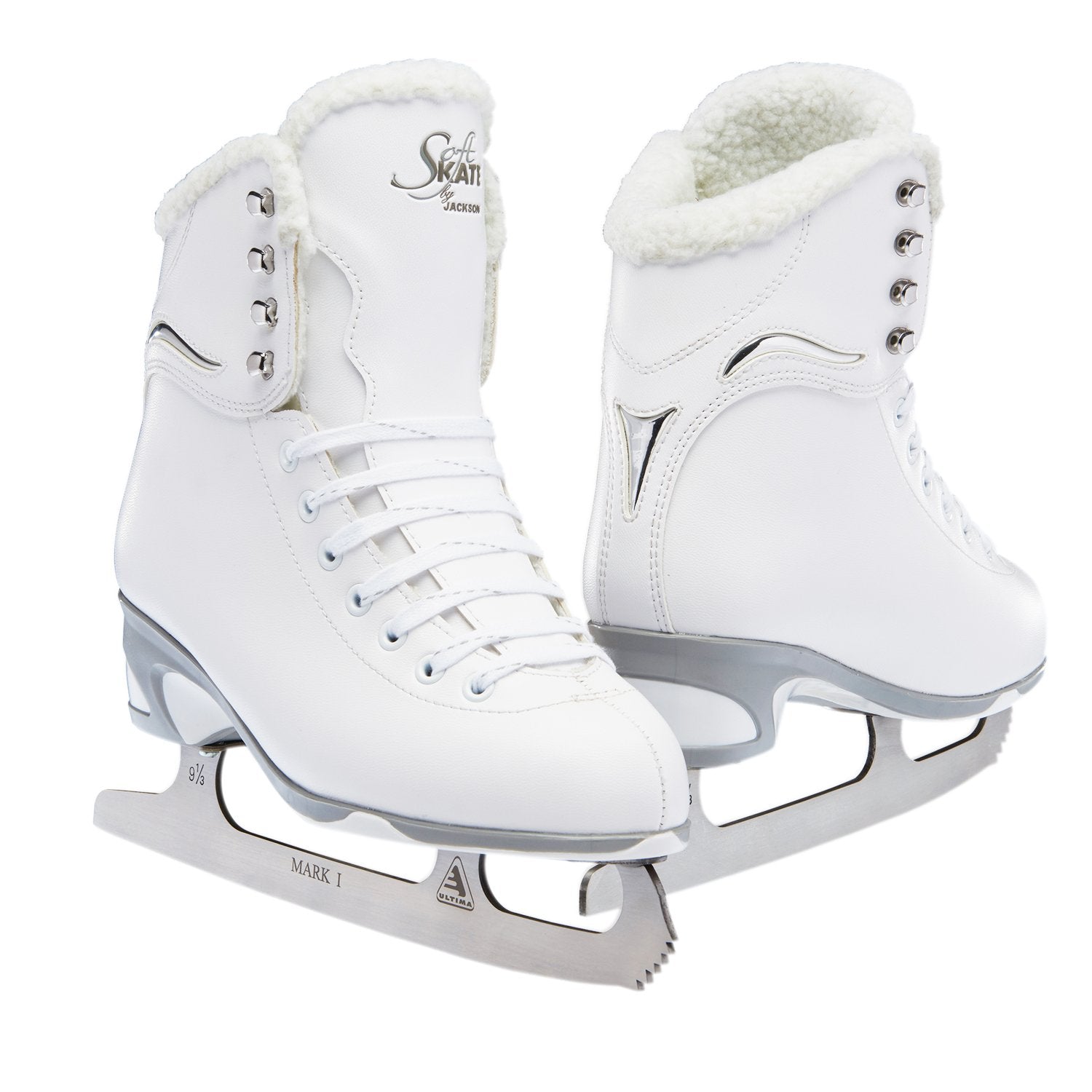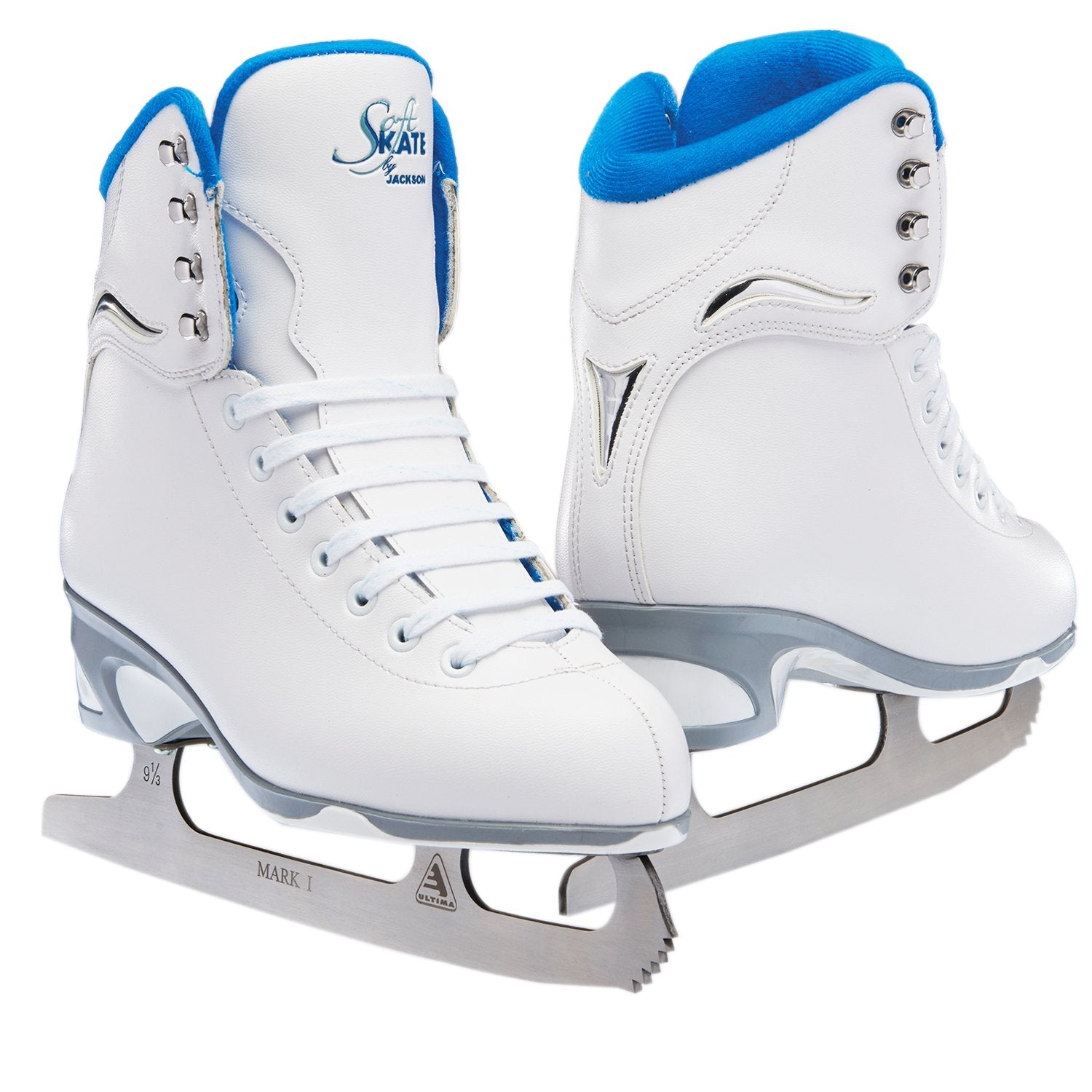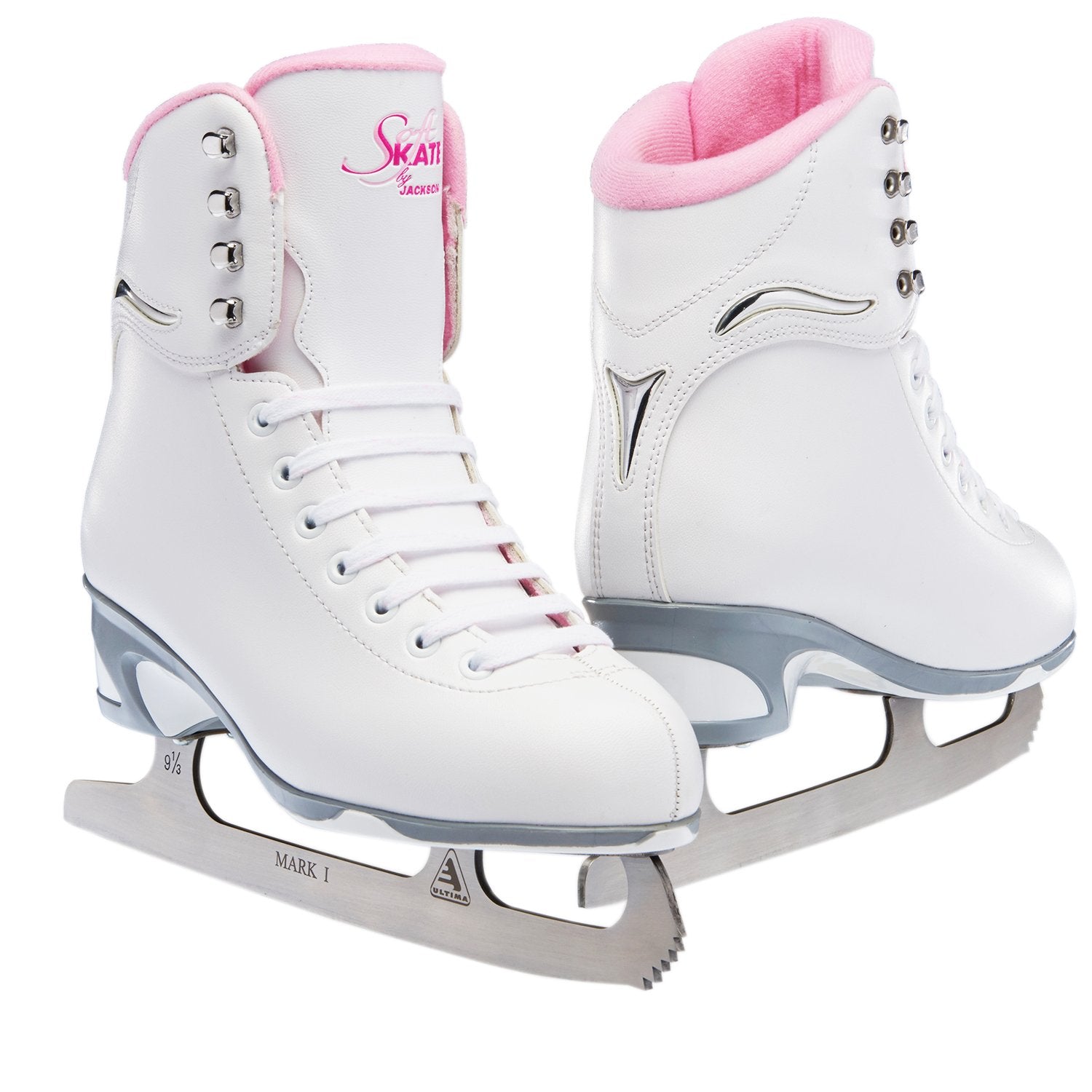 Section
Drop element here!
Standard sizes fit most requirements, however Jackson Custom can build a Boot to your exact specification. Jackson has an extensive Inventory of Lasts (AAA to EEE) to fit all foot shapes!

See more here.